---
---
Mary E. Wiktorowicz, PhD, MSc
Member of Faculty
Research Team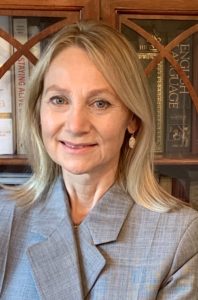 Mary Wiktorowicz is Professor of Global Health Governance and Policy at the Faculty of Health, York University. As Associate Dean, Community and Global (2014 – 2017), she supported the launch of the Dahdaleh Institute for Global Health Research. She served as Interim Director of the institute from 2016 – 2017.
As Chair, School of Health Policy and Management from 2006 – 2014, she led the school through a period of growth including the development of the PhD Program in Health, Health Policy and Equity, and fostered the development of the interdisciplinary Global Health BA and BSc. She chairs the committee guiding the development of the PhD in Global Health and is a member of the Graduate Programs in Health (Health Policy and Equity) and Critical Disability Studies.
Professor Wiktorowicz adopts a comparative lens to study global health governance. As co-Principle Investigator for the Global One Health Network funded by CIHR, she leads a research-enabling platform on the global governance of infectious disease and antimicrobial resistance. Further research addresses the transnational regulatory governance of pharmaceuticals and of wildlife trade in preventing such zoonoses as the novel Coronavirus, as well as accountability for maternal and child health in Sub-Saharan Africa and Indigenous Communities in India.
Professor Wiktorowicz's research in global health governance addresses the limitations inherent in the governance and accountability frameworks underlying global programs of financial aid, including social accountability frameworks. Her research assessed the systems of global, national, and local governance in Benin and their limitations in supporting women's and children's health. She currently addresses the governance of antimicrobial resistance and infectious disease emergence.
In her research on pharmaceutical regulatory governance, Professor Wiktorowicz develops frameworks to enhance our understanding of the transnational governance models that guide the development of harmonized global standards for pharmaceutical safety and efficacy. She traces parallels in the governance framework of the International Council on Harmonization (ICH) and its member jurisdictions to clarify the nature of their distinctive governance approaches and the resulting dissonance they foster in post-market regulatory policy.
Research on mental health governance assesses the evolution of mental health law and policy within prevailing institutional logics that fostered the exclusion of mental health from Canadian medicare. She further led research that compared governance models ten local health networks use to coordinate mental health care and emerging models for concurrent disorder care.
Professor Wiktorowicz has advised governments on current policy, including the Canadian Senate Standing Committee on Social Affairs, Science and Technology, the House of Commons Standing Committee on Health, Health Canada, the Ontario Ministry of Health and Long-Term Care, the Ontario Local Health Integration Network Collaborative on Mental Health, and the Nova Scotia Department of Health. She was a CIHR Best Brain.
---
---
You may also be interested in...
---