Post
Published on July 22, 2021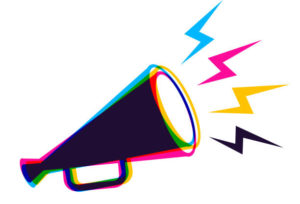 Job ID: 31381
Application Deadline: Friday, September 3, 2021 @11:59pm
Eligibility Criteria: sfs.yorku.ca/work-study-programs/how-to-apply-for-ray-positions
Applications are only accepted through the Career Centre. Go to careers.yorku.ca/online-system/ and search for the posting with the Job ID (listed above).
---
Hourly Wage: $16.25 per hour
Weekly Hours: 6.5 hours per week
Start Date: September 13, 2021
End Date: April 29, 2022
---
Job Description
Under the supervision of Dr. James Stinson and Dr. Mary Wiktorowicz, the SMART Conservation RAY student will:
Support the development of a research agenda analyzing linkages between Planetary Health and emerging smart technologies in the context of biodiversity conservation.
Support Dr. Stinson's SSHRC funded research project "Smart Conservation and the Production of Nature 3.0 in Belize" Over the past decade, a new regime of biodiversity conservation has emerged at the intersection of two global phenomenon: the global crisis of biodiversity loss and species extinction on one hand, and the development of "smart" technologies, characterized by artificial intelligence and machine learning, on the other. In the context of conservation, smart sensors, cameras, and other monitoring technologies are already widely deployed as an environmental parallel to the "smart home" and/or "smart city." These new "smart" parks and protected areas are rendering nature visible in new ways through unprecedented flows of real­time data, facilitating new forms of algorithmic and militarized environmental governance. Framed through the interdisciplinary lens of political ecology, this project will provide a discursive and ethnographic examination of the Spatial Monitoring and Reporting Tool (SMART), and its use in terrestrial and marine protected areas in Belize. SMART is a software application for mobile devices that makes it possible for park rangers to collect, store, share and analyze data on poaching, wildlife observations, and arrests in real­time. Since its initial deployment in 2011, SMART has quickly become the global standard for environmental monitoring, and is used in over 800 parks and protected areas in more than 60 countries.
Attend and actively participate in a weekly transdisciplinary seminar series on planetary health and environmental research
Any other duties as assigned
Specific research activities the student(s) will be engaged in:
Create a structured and annotated bibliographic review of existing literature;
Create a digital research archive of PDFs of identified papers;
Mobilize research results for public audiences via social media
Create draft PowerPoint presentations that capture the core conceptual content.
Type of research experience the student(s) will receive:
Critical thinking
Conducting literature review
Knowledge mobilization for public audiences
Preparing presentations and written outputs of research; Editing and formatting drafts
Type of training and support that will be provided to the student(s) in carrying out these research activities:
Methodological training on data analysis
Subject matter training on Planetary Health, Smart Conservation, Latin America, biodiversity protection, green militarization, community-based conservation.
Training in the use of reference management software
Day-to-day supervision by DIGHR Postdoctoral Fellow
Regular status meetings with your supervising Postdoctoral Fellow, Dr. James Stinson
Qualifications
Current undergraduate York student (we encourage applicants from diverse programs of study)
Demonstrated interest in biodiversity conservation, smart technology, Indigenous Peoples, Environmentalism, Latin America, and/or Planetary Health
Demonstrated skills, experience, and familiarity with conducting literature reviews
Experience working with people from a variety of backgrounds/cultures
Excellent communication skills: professional email/phone correspondence, public speaking, and presentation proficiency
Excellent computer skills (word processing, email, database management, spreadsheets)
Demonstrates an eagerness to learn and take on initiative
Demonstrates organizational and time management skills
Ability and willingness to work both independently and as part of a team with researchers, students, and staff
List of applications materials:
Cover Letter
Resume
Writing Sample
You may also be interested in...