Postdoctoral Fellow, Planetary Health & Education
Research Fellow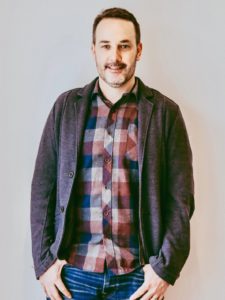 James Stinson is a Postdoctoral Fellow in Planetary Health Education at York University, cross appointed to the Faculty of Education and the Dahdaleh Institute of Global Health Research. He is a cultural, environmental and public anthropologist with a PhD in Anthropology from the University of Toronto. His research explores intersections of Indigenous-led conservation, digital media and technologies, and nature-based recreation in efforts to preserve biodiversity and promote planetary health.
He is currently the Principal Investigator of two SSHRC-funded research projects, and Co-Principal Investigator of the York-funded "Partnership for Youth and Planetary Wellbeing." Building on over a decade of engaged research with Indigenous Maya communities and conservation organizations in Belize, his current research examines how digital surveillance technologies and artificial intelligence – including the Spatial Monitoring and Reporting Tool (SMART) – are impacting environmental governance and shifting relations of power in and around parks and protected areas. A second project engages Indigenous youth in Belize and Canada to understand their experiences of climate change and support their efforts to promote planetary health and well-being. In addition to academic publications in Geoforum, Environment and Planning, and Challenges, he has written for The Conversation, the Canadian Climate Institute, Mountain Life, Wildlife Australia, and facilitated the production of Indigenous films for the United Nation's Youth Climate Report.
You may also be interested in...