Post
Published on 21 April 2023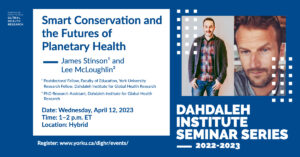 COP-15 has made biodiversity conservation a global priority with an ambitious target to conserve 30 percent of all land and sea areas by 2030 (30x30). On April 12, James Stinson and Lee Mcloughlin, cautioned that the expansion of protected areas required to achieve this target, could displace Indigenous peoples; forcing them to bear the brunt of conversation and risking loss of access to resources, but also the land that is so important to their culture, and identity. There is now considerable evidence of frequently violent conflict that results from such dispossession.
A parallel trend to this proposed expansion has been the reframing of conservation as a national security issue that requires enforcement approaches. As a result, conservation funding is increasingly directed towards policing protected areas rather than funding community-based initiatives. Belize, Central America reflects this wider trend where protected area management approaches that were previously focused on community-based management and development are shifting towards more militarized or policing based approaches.
A foundation of this changing approach is the use of digital surveillance technologies. With the advent of more sophisticated surveillance technologies, such as drones, internet-connected sensors, and the growing influence of big tech companies in gathering the resulting data, privacy becomes of concern.
Lee gave an overview of the Spatial Monitoring and Reporting Tool (SMART), a widely used open-source platform that collects geo-referenced field observation data to to create a database of illegal activities in parks and protected areas. Recent updates to the tool include cloud computing and artificial intelligence designed use collected data to pre-empt such illegal activity. James then wrapped up by highlighting the shortcomings of an enforcement focused approach, in light of concerns over the 30x30 targets, suggesting that alternative approaches which foreground Indigenous rights and local knowledge and stewardship should be considered.
Watch the seminar presentation below:
Connect with James Stinson and Lee Mcloughlin
You may also be interested in...