Post
Published on March 17, 2023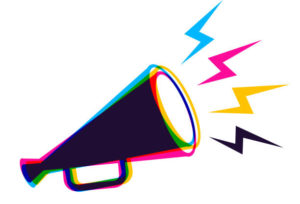 Job ID: 56361
Job Title: Anaerobic-based Biogas Production RAY Assistant
Application Deadline: Thursday, April 20, 2023 @ 11:59 p.m. ET
Applications are only accepted through the Career Centre. Go to the Career Centre portal and search for the posting with the Job ID listed above.
---
Hourly wage: $17.50 per hour
Hours per week: 12 hours per week
Start date: May 1, 2023
End date: September 1, 2023
---
Job description
Under the supervision of Prof. Satinder Brar, the Anaerobic-based Biogas Production RAY Assistant (RAY program, 12 hours per week) will support the project involving the exploration of pulp and paper sludge as a substrate to produce renewable natural gas. The investigation aims to reduce the organic and inorganic contents of the sludge using microbial activity and produce biogas in anaerobic conditions.
Specific research activities the student(s) will be engaged in:
The student will involve in experimental setups, sampling and analysis such as pH, total solids, chemical oxygen demand, biological oxygen demand and volatile solids.
The student will learn different instruments such as incubator, laminar air flow and spectrophotometer.
Type of research experience the student(s) will receive:
Experimental design and planning
Instrument principle and data analysis
Literature review and presentation preparation
Type of training and support that will be provided to the student(s) in carrying out these research activities:
Biosafety training (WHIMS II)
Autoclave training
Regular status meetings with your supervising full-time faculty
Qualifications
Current undergraduate York student. Applicants from diverse programs of study are encouraged. The Dahdaleh Institute welcomes applications from all qualified individuals, including, but not limited to women, persons with disabilities, visible minorities (racialized), Indigenous Peoples and persons of any gender identity and sexual orientation. York University is committed to a positive, supportive, and inclusive environment.
Demonstrated interest in global health.
Demonstrated skills, experience, and familiarity with conducting literature reviews.
Demonstrated excellent analytic skills for understanding, sorting, and categorizing complex information.
Demonstrated note-taking, journal-keeping, and filing skills.
Demonstrated excellent communication skills: professional written and interactive correspondence, public speaking and presentation.
Excellent interpersonal skills, including international and cross-cultural communication. Ability and willingness to work both independently and as part of a team with researchers, students, and staff.
Demonstrated an eagerness to learn, support, and take on initiative.
Application materials
If you have any questions, please email Satinder Kaur Brar
You may also be interested in...