Post
Published on 20 March 2023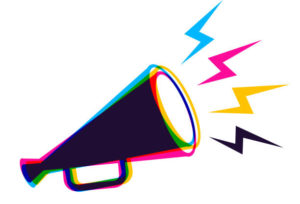 Job ID: Experiential Learning in Global Health RAY Assistant 2
Job Title: 56371
Application Deadline: Thursday, April 20, 2023 @ 11:59 p.m. ET
Applications are only accepted through the Career Centre. Go to the Career Centre portal and search for the posting with the Job ID listed above.
---
Hourly wage: $17.50 per hour
Hours per week: 12 hours per week
Start date: May 1, 2023
End date: September 1, 2023
---
Job description
Under the supervision of Dr. Ahmad Firas Khalid and Dr. A.M. Viens, the RAY Student Research Assistant will support pedagogical research and program development of simulation-based experiential learning initiatives and materials for global health, especially around global heath governance. To support the research, design, and implementation of experiential learning in global health through the use of simulations, such as a Model WHO. The development of simulation-based learning is a form of experiential learning that provides learners the opportunity to apply their knowledge, understanding, and skills in a realistic and hands-on real-world environment.
Specific research activities the student(s) will be engaged in:
Conducting research materials search, compilation, and synthesis
Creating and managing database of relevant research and educational materials
Draft summary documents outlining key research findings and project design elements
Support the design and implementation of global health simulations
Support simulation learning objectives/outcomes
Support the development of a simulation-based experiential learning faculty toolkit
Support the development of a simulation facilitator training manual
Participation in regular project team meetings
Assist in the promotion of the simulations to fellow students using various outlets
Brainstorm engaging marketing tools of the simulations on the School's website
Providing administrative support as required
Type of research experience the student(s) will receive:
Understanding of the research process, especially translating research into improving practice
Learning how to be a good team member
Engaging in networking opportunities with other students and faculty members
Critical thinking and problem solving
Hands-on experience with project development and management
Honing of research-based communication and organization skills
Type of training and support that will be provided to the student(s) in carrying out these research activities:
Subject matter training on global health, including experiential education
Methodological training around searching, compiling, and synthesizing research materials
Regular meetings with supervising faculty members
Experience contributing to collaborative research projects and project management
Qualifications
Current undergraduate York student
Demonstrated interest in issues of global health
Demonstrated research skills and experience (e.g., conducting literature reviews)
Excellent communication skills (e.g., professional email/phone correspondence, presentation proficiency)
Excellent computer skills (word processing, email, spreadsheets, social media)
Demonstrated eagerness to learn and take on initiative
Demonstrated organizational and time management skills
Ability and willingness to work both independently and as part of a team with researchers, students, and other team members
Application materials
If you have any questions, please email Ahmad Firas Khalid
You may also be interested in...