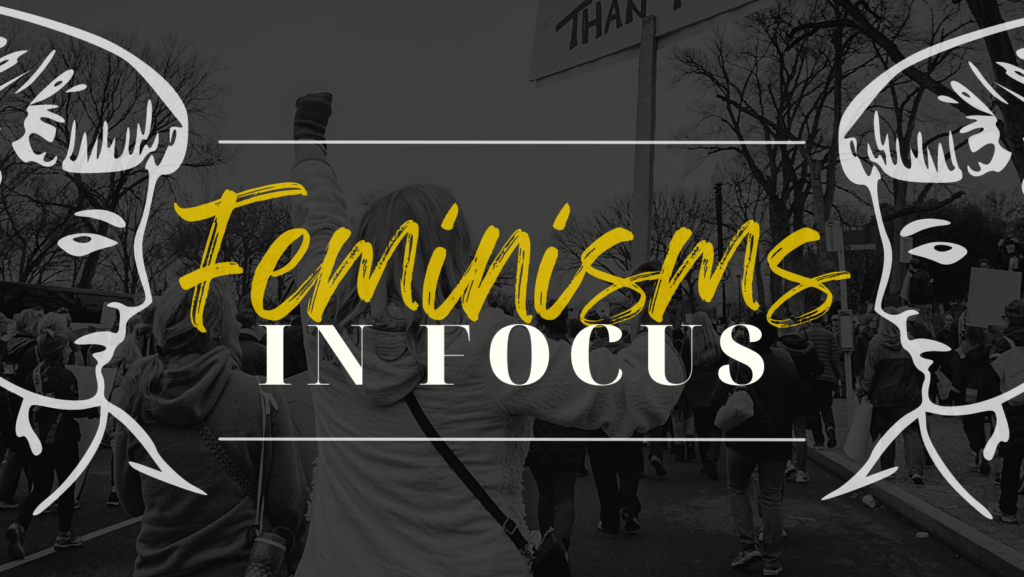 ---
Donna Bliss was born near Chicago. She received her BFA from the School of the Art Institute of Chicago (SAIC) with an honourable mention in the Senior Fellowship Project Since graduating from SAIC, her life has been evenly split between building a career as an event planner and continuing to create art. As part of the Zhou B team she found inspiration in other artists, especially the renowned Zhou Brothers. Her work was featured in several exhibitions at the Zhou B Art Center, including a solo show at ACS Gallery.

As the Event Director of the Zhou B Center, she substantially increased event revenue. In May of 2014, she was honoured as the Vice President Creative Development, with a mandate to improve the public recognition of the Zhou B brand and help the Zhou Brothers reach broader publics.

As a textile and fibre major at the Art Institute of Chicago she learned to work with many mediums, including soft sculpture, print making, drawing, fashion and painting. Her work now incorporates many mediums and marries them with her attachment to found materials.

Bliss describes her current artistic outlook: "My work reflects what is going on in my life at different stages, as a woman, which is always an important part of my perspective. The two major forces of conflict today are the coronavirus pandemic and the national racial tensions that are tearing apart this country. My recent work expresses the necessary process of fighting those enemies together, grieving for our losses and ultimately, finding hope."
For a long time, you curated other peoples' artworks, notably the Zhou Brothers' Gallery in Chicago. When did you begin to experiment with your own artistic works and start to think of yourself as an artist?
Back in the late 70s, I graduated from the School of the Art Institute of Chicago. I didn't become a professional artist right away. I wasn't making money on my art, and it hadn't gone anywhere for a long time. So, I decided to go into other forms of business. 
I started a job as the venue manager for the Zhou B Art Center in 2009. There, they had something called the Center Line Show, where I showed one of my pieces from my Senior Fellowship Show at the School of the Art Institute. Some of the professional artists who saw my work said, "You have to get back to art!" 
It's important to say that even when I wasn't making art full-time, I was still creating on the side. It's always been a part of me. And it's funny because when I was acting as a consultant, I was also representing a young artist, Zach Weber, helping him build his career. But I wasn't doing similar promotional work for myself. After I had a show in the gallery that one of my friends manages, Stola Contemporary, she said, "You need to build your own art career." In 2010, given everyone's encouragement, I slowly started to get back into it. 
The show, "Buste En Rose" was held at the Zhou B Art Center to benefit breast cancer research. Robin Rios commissioned us to do corsets. I did this beautiful piece that was displayed there and generated a lot of interest. That's what really launched me back into art and specifically into art that is inspired by my commitments to social justice.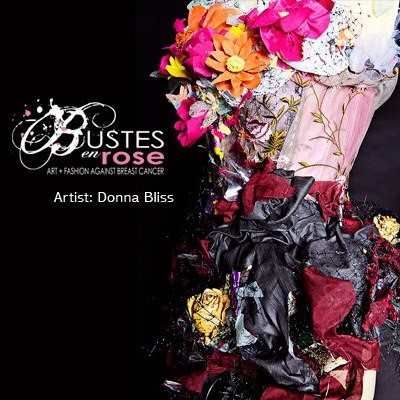 How did the pandemic play into your decision to take up socially motivated artworks in a more serious way?
During Covid and the lockdowns associated with the pandemic, we were not really doing anything, and that space opened up a place for me to take up some more creative work. There was George Floyd's murder by a police officer on May 25, 2020, which led to the resurgence of the Black Lives Matter movement. Like many, his violent death really upset me and had such an impact that I began a piece in response to that moment. 
During the pandemic, I also started my Women Warrior Series and one was called Marching for Peace which has since been shown in several different places. That artwork is close to my heart. 
Then recently, I was very upset with the Supreme Court's decision to revoke Roe v. Wade that happened on June 24, 2022. In response to that judicial decision, reversing abortion as a federal right, I began my Vagina Series. That series is up in Stola Contemporary Gallery. My friend William Lieberman of Zolla Lieberman Gallery saw the show and loved my piece called "Freedom." I decided to gift it to William. He later invited me to be in a Zolla Lieberman group show in July.
Today, I would not say that I am actively promoting my own art, but through these kinds of exchanges, my work ends up being exhibited. To me, it feels pretty remarkable.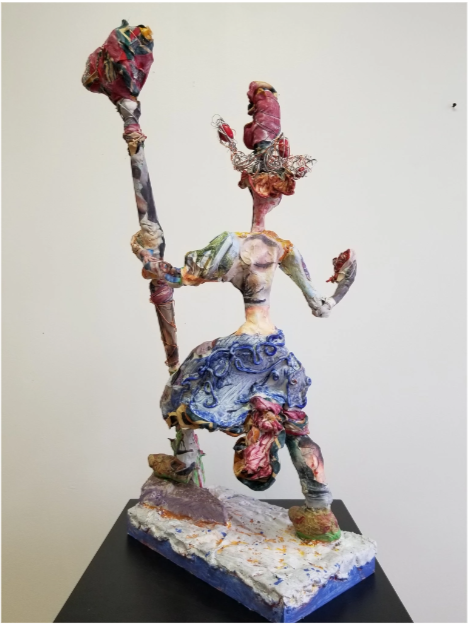 Your artwork is very engaged with the politics of the moment. What does it mean to be a white woman living in the United-States at a time of resurgent white supremacy and misogyny and to make art that tries to respond to that difficult context?
My art comes out of anger and outrage. Honestly, I am a political enthusiast, and during 2016 when Donald Trump was elected, my husband and I were horrified. We were crying together, "The next day we're moving to Canada. That's it!"
It is stunning, in the worst ways, to watch the hatred grow and to watch overt racism and misogyny be normalized. It is very frustrating to think this country is going backward, especially after we had a fabulous, engaged, activist, Black president, Barack Obama. He gave us the feeling of hope that the country is changing, that we are progressing towards more freedom and more equality for everyone. 
As we know now, this did not work out very well. 
My anger with the current political moment comes out through my art. With my Vagina Series that I had mentioned, one of the pieces has nails coming out of it. Another one has a hanger, to say "We will not go back to before Roe v. Wade." As an artist, I want to get my message across and to get my message across, I need to get my work out for people to see.
Ruth Bader Ginsburg's death in 2020 changed the face of the Supreme Court in the United States. We saw the impact very quickly – we have already discussed the end of Roe v. Wade, which guaranteed women's access to their reproductive rights across the United States.  What does Ginsburg, a "Warrior Woman" featured in your artworks, mean to you?
My connection to Ruth Bader Ginsburg has always been very powerful. I admire her very much. She's a role model. I see her as this tiny, powerful, driven woman who has made such a difference for women's rights.
I was able to create some art pieces in her honour before her death. I work with a gallery called Stola Contemporary Gallery and the gallery director, Kelly Matthews, is my dear friend. We have this symbiotic relationship, since many of the artists whose work she shows are friends of mine as well. Right before Ginsburg's death, she had decided to curate a show called "The Life and Legacy of Ruth Bader Ginsburg." I created two pieces that were very powerful for me, both of which sold. Celebrating Ginsburg in that show was joyful.
Shortly after that gallery opening, Ginsburg passed away. We cried together. Little did we know how horribly things would go at the Supreme Court following her death. Having Amy Coney Barrett on the bench instead of someone like Ruth Bader Ginsburg is very upsetting. I love that President Joe Biden put Kentanji Brown Jackson on the bench, another woman, a Black woman – and that's exciting. But the conservatives are still a majority. That is concerning. 
You use mixed media in your sculptures, including textiles, wire, and paint, creating pieces that are unique, often colourful, and usually figurative. What are some of your influences?
Wow! That's a really good question. 
I was a textile fibre artist at the Art Institute. I learned how to work with silk screening, prep making, sewing, things like that. When I got out of school, I was still selling and doing projects with my daughter. It's only when I really got back into making and promoting my art that I wanted to be a full-blown sculptor.
I met a woman named Jill King, a sculptor, who taught me the basics like how to make the armature, the different thickness of a wire, and how to cover it. And she would always say: "It's all about the base." That was really useful for me because I would always come up with these ideas and not know how to support them. She changed my life.
Another sculptor that greatly influenced me is Carole Brookes. She had introduced me to a material called sculpting epoxy. It's a clay that comes in two pieces, you mix it together, and you form it however you want. It air dries and you can paint it, you can collage on it, etc. It's marvellous. So, using the wire armature and my sculpting epoxy, it really gave me an unlimited source of ways to express what I want to say as an artist.
I often say that one of the greatest things for an artist is knowing how to convey your message and having the techniques and materials to convey your message. That really made a big difference for me. Beforehand, I'd have ideas and I wouldn't really know how to make it come to life. Now I have the techniques and materials, and I am able to get my ideas across.
Can you tell me more about the creative process that helps your pieces take shape? 
Wow, another really good question!
I believe that sketching and drawing is the start of everything. I will always sit down with my sketch pad and do some sketches. And then, as a sculptor, you have to take that two-dimensional work and make it three-dimensional. I'll start with playing around with my idea. For example, when I did the Vagina Series, I started doing three-dimensional sketches. I embellished the coat hanger with sculpting epoxy to really make a statement. I often start by doing paper sketches where I will just throw everything out. I won't worry about how they look. Sometimes they do turn into pieces. I'll try sketching and building with paper first, and then I'll for example, use cardboard and build up on top of that.  It's kind of my way of sketching three-dimensionally. 
Those are the first steps in creating a piece for me. It really starts with an idea of what I want to say. I'll go from there and play around how to get that out, you know, if it be two dimensional or three dimensional.
What recent events in the United States or around the world are inspiring or outraging you now?
I usually start a series and see where it takes me. With the Vagina Series, I feel like I just started and then there's still so much more to say about women's rights, misogyny, and other related issues. I'm definitely going to continue working on that. I also started a line of jewellery for my friends and family over Christmas. And then in the new year, we'll see where my creativity takes me, what comes out, and what it is I want to say.
You know, the war in Ukraine is horrible, but I don't really know how to express that in a piece. The other thing that's on my mind is gun violence in this country. I haven't decided yet if these things will turn into art. Sometimes these ideas tell me "I'm ready!" and I start creating. With the Vagina Series, the idea was there for quite a while, only to be even more solidified in my mind with Roe v. Wade.  And to continue to make art, it's nice to have a deadline and a theme, similar to when you're in school and they give you assignments. The problem is, once you get out of school, you don't really have that, so what helps is when there are shows.
I have two really good friends, my friend Caren Rudman, who runs the art Center Highland Park Gallery, and my friend Kelly Matthews who runs Solar Contemporary. They will often have shows that I can make pieces for. The Art Center (TAC) at Highland Park has an upcoming show called "Freedom" and I'm thinking about doing a piece for it.  When you have a great relationship with the gallery, they can kind of spur you with the shows that they have. There was a show at TAC back in the fall that was called "Abstraction." And I whipped out a piece for that show. They had 400 submissions to that show, and my piece was accepted, because it was different from what a lot of the other people did.  So, you know, there's lots of different things that spark my curiosity and my creativity.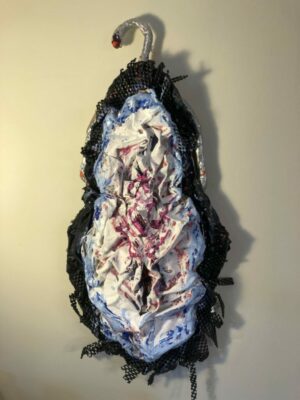 ---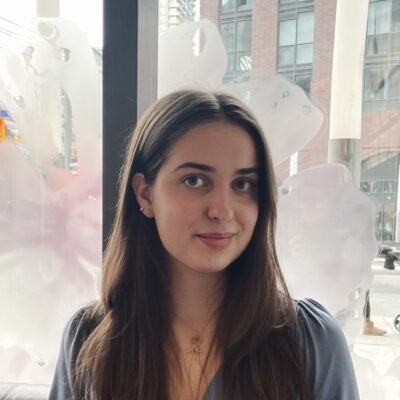 Liliana Antonyshyn is a first year student at York University, Glendon Campus, doing a dual degree in International Studies and Business Administration.