Students in Kinesiology & Health Science receive a strong foundation in biological, behavioural, and socio-cultural disciplines that afford a broad and diversified range of options for careers or related post-graduate studies.
Today, graduates can be found working as planners and administrators; researchers and scientists; educators; consultants; medical and health care professionals such as registered kinesiologists, physiotherapists, occupational therapists, exercise physiologists, athletic therapists and chiropractors; fitness specialists and athletic and cardiac rehabilitation advisors; community health counsellors; program and policy formulators and managers; personal trainers and fitness club managers; school, university or professional team coach. Many have roles in industry where they apply their knowledge as fitness equipment designers, functional abilities evaluators for insurance companies, food and nutrition researchers and developers, ergonomists and more (see below for more information).
Kinesiology & Health Science graduates have a wide range of career options in the fields of health education, recreation and leisure. Here are some examples: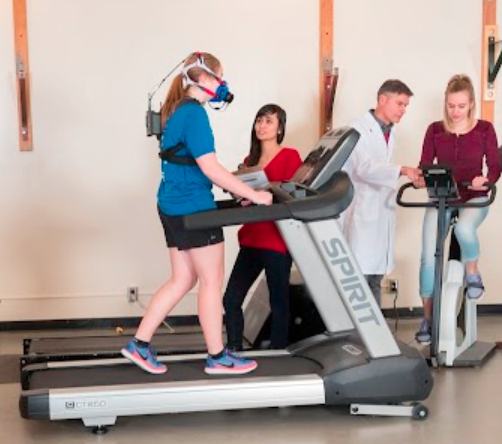 Want to go on to a professional school?
York is a great place to prepare for a professional school.
What makes York such a great choice for pre-professional school education? Lots of things including:
Personal contact with professors
Interactive laboratories
Tutorials and seminars that develop critical skills
Availability of courses required by professional schools
Flexibility to structure courses to suit your interests and goals
Pre-professional academic advising
Pre-professional student clubs
Extensive student services including career information sessions,
time management workshops, learning skills, mock interviews
Volunteer and paid positions in research labs
Careers for Kinesiology & Health Science graduates
(with further education)
Athletic Therapy
Business
Chiropractic
Counselling
Dentistry
Education
Engineering
Law
Massage Therapy
Medical Imaging
Medicine
Nutrition/Dietitian
Occupational Therapy
Optometry
Pharmacy
Physiotherapy
Speech-Language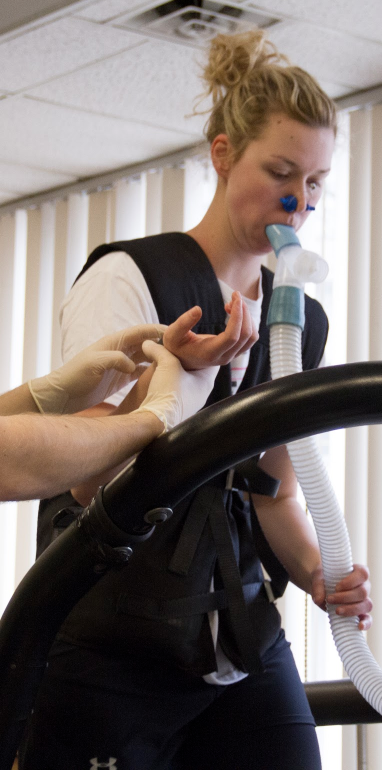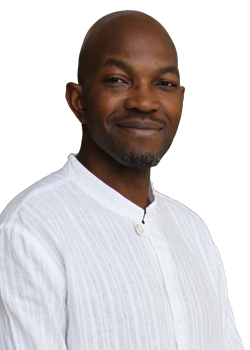 Olakunle Olabode
2009 BA Kinesiology & Health Science
Registered Physiotherapist, Brampton Civic Hospital
Getting his patients back on their feet
Kinesiology & Health Science alumni Olakunle says that his education and experience in the Kinesiology & Health Science program at York gave him the knowledge and skills he needed to get to where he is today as a Registered Physiotherapist at Brampton Civic Hospital.
"Some of the courses I studied at York such as Anatomy, Med Physiology and Exercise Physiology were really important in enabling me to diagnose my patients' health conditions. I would encourage students who are interested in studying at York to consider the Kinesiology program, as it may lead to other future goals."
Elizabeth Fung
2014 BSc Kinesiology & Health Science
2018 Graduate of University of Toronto Medical School
Course work and experiential education create pathway to medical school
Elizabeth's dream is to be a pediatrician and she worked hard to acquire all of the prerequisite courses in health and life sciences to be eligible for medical school. Moreover, she took advantage of the experiential education opportunities tied to her courses, such as the Kin Kids program at the Driftwood Community Health Centre in the Jane and Finch community in which she applied what she learned in the classroom to her work with children at risk of diabetes. Working with the children, their parents and community health centre staff, she and her fellow students developed non-competitive guided play activities that not only improved the children's health outcomes but also emphasized activities that were fun to ensure a lifelong commitment to health and physical activity.
"York gave me the opportunity to explore and discover my passion for medicine," says Elizabeth. "I was provided with a strong foundation in human anatomy and physiology. My degree program also developed my leadership, teamwork, communication, and interpersonal skills that are vital for professionals in the medical field."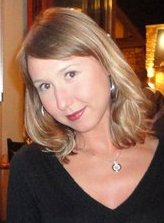 Jennifer Posen
2010 MSc Kinesiology & Health Science
Executive Director, Ontario Society for Health & Fitness
From biology to health advocacy and leadership
Jennifer Prosen, Certified Exercise Physiologist (CSEP-CEC) and Executive Director of the Ontario Society for Health and Fitness (OSHF) decided to complete her graduate studies at York University after working for three years at a media company, Canada Newswire (CNW) Group. Prior to that, she had already completed a Bachelor of Science degree at University of Toronto in biological anthropology and archeological science but experienced difficulty getting a job in that field – so she switched career paths and went to graduate school at York.
"I decided to follow my interests rather than a paycheque and return to school for Kinesiology and Health Science. I didn't have the academic background to be immediately accepted into the graduate program at York, so I did one year of full-time undergraduate coursework in order to qualify," she says.
Considering that this would be her second university experience, Prosen was thrilled at the opportunity to participate in activities she had missed out on during her undergraduate degree such as campus life, work/study jobs and attending events. Overall, she maintained an active involvement at York's Keele campus, which provided an enriching university experience.
In addition to receiving her Master's degree in Kinesiology and Health Science, she obtained a CSEP-CEP certificate that gave her access to job postings from which she landed her current position at the OSHF in Ottawa. As Executive Director, she assumes the mandate of the OSHF to ensure the promotion and availability of quality fitness and physical activity practices throughout the province. Considerable research underscores how regular physical activity and being physically fit treats and prevents chronic diseases. "We want all Ontarians to have the opportunity to capitalize on this," she says "and being a CSEP-CEP gives me instant credibility as a professional. Organizations automatically know that I have completed a minimum of an undergraduate degree in Kinesiology, and I have the knowledge and practical skills to work with all kinds of clients. If you plan on working 'hands-on' in a fitness-related setting, getting certified is essential."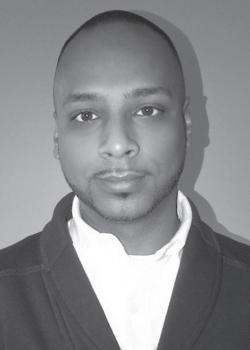 Dr. Nadeem Masood
2007 BSc Kinesiology/Psychology
Chiropractor
Passionate about assisting others recover from injuries?
While acquiring an injury may be an inevitable part of life, Dr. Masood ensures that his patients are able to function once again at an optimal level.
As a practicing and licensed chiropractor in two multi-disciplinary clinics, Dr. Masood specializes in working with individuals suffering from musculoskeletal injuries. From the initial stages of providing a diagnosis to creating individualized treatment plans that integrate various therapeutic methods and practical tips, he strives towards improving the current state of patients and maintaining their achieved health.
"I am responsible for providing an evidence based, non-invasive approach to health care for patients who suffer from musculoskeletal injuries which includes any injury pertaining to the muscles, joints and nerves. I accomplish this by first performing a comprehensive history and physical exam followed by providing a diagnosis for patients. Next I develop a plan of management and communicate all my findings to the patient. Along with treating patients through adjustments, soft tissue therapy, modalities and acupuncture; I also develop exercise and stretch routines and provide nutritional advice for them."
Dr. Masood advises that that alongside your academic studies, building your repertoire of experiences is a great way to increase your chances of finding a job. Before graduating in 2007 with a Bachelor of Science in Kinesiology and Health Science, he had the opportunity to work at a Chiropractic clinic in his fourth year. Gaining this hands-on experience in addition to in-class knowledge from state-of-the-art resources and top professors played a key role in shaping Dr. Masood into the accomplished professional he is today. "I developed not only the social skills necessary to interact comfortably with the real world, but it also allowed me to build a good work ethic and laid down a solid foundation of knowledge which was easy to build upon".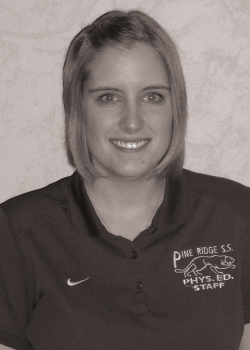 Michelle Groat
2007 BA Kinesiology & Health Science
2007 BEd
Phys-ed Teacher with the Durham District School Board
Today's focus on health promotion and wellness is something Michelle Groat is part of every day in her career as a teacher with the Durham District School Board.
"We teach students about the importance of an active, healthy lifestyle while introducing them to different physical activities, at least one of which we hope they will continue to pursue after their mandatory physical education class is over," says Michelle who teaches phys-ed and math. She also coaches her school's junior girls' basketball team, wrestling team, and junior and senior girls' soccer team.
Michelle has been in her current position for a year, after having spent the previous year as a supply teacher. "Teaching is tough to get into right away, so it's important to prepare for your career early," Michelle advises. She recommends joining as many programs at York as possible—student government, intramurals, etc.—which provide good experience for people going into leadership careers.
"Also try to get as much experience as possible with the age group you hope to teach," she says. "Volunteer in classrooms, coach kid's teams, tutor high school students, work at summer camps—it's better to get your experience now, rather than when you're applying for jobs. Then, when you do apply, submit applications to as many school boards as possible." Michelle also advises to be prepared to start as a supply teacher or a
"long-term occasional" (a position filling in for a teacher on maternity leave or other extended leave of absence) before landing a full-time position.
Related Websites

Learn More
For more information about this degree, visit the School of Kinesiology & Health Science website.