Understanding human behaviour and what motivates people is a highly valued skill in multiple sectors including the non-profit, private, education and social services sectors, as well as in government, law and research institutions. Below is a sampling of some of the many careers that York Psychology graduates have gone on to:
Careers for Psychology graduates
Marketing Researcher
Rehabilitation Counsellor
Psychiatric/Institutional Aide
Science Technician
Mental Health Worker
Human Resources Consultant
Research Assistant
Child and Youth Worker
Marriage and Family Therapist
Probation Officer
Policy Advisor
Management and Marketing
Mediator
Labour Relations Specialist
Educational Administrator
Developmental Disabilities Services Worker
With further postgraduate training
Applied Behaviour Analyst
Early Childhood Educator
Psychotherapist
Psychologist
Professor
Social Worker
Counsellor (Schools, substance abuse, bereavement, immigration)
Lawyer
Elementary and High School Teacher
ESL Teacher
Librarian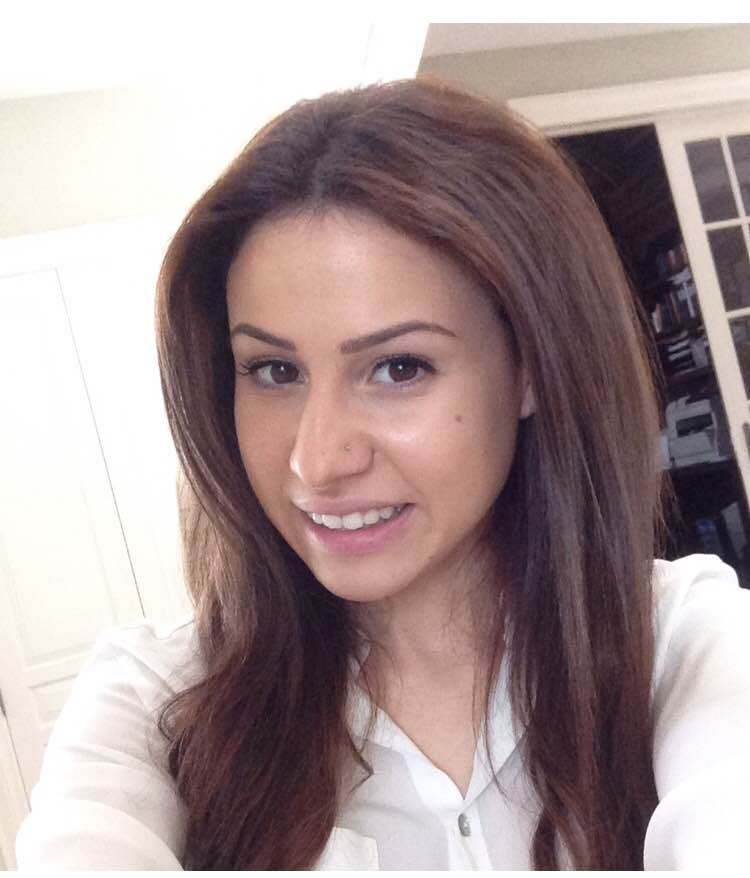 Maya Bregoltz
2016 BA Psychology
Currently at Osgoode Hall Law School
Preparation for law school began with Psychology
"My favourite aspect of the York Psychology program is its multidimensional approach. The engaging courses, clinical opportunities, and volunteer experiences, have allowed me to explore all of my diverse interests, and truly zero in on what I am passionate about," says Maya.
Psychology prepared Maya for law school through transferable skills such as researching, analyzing, and dissecting complex information. Psychology also prepared her for adhering to the strict ethical code of conduct, and commitment to integrity that is required in the legal field. "Understanding human behaviour and the human mind will always be relevant, applicable, and insightful in my career as a future lawyer."
"The experiences that I have had through the Psychology program at York have fueled my passion, shaped my character, and influenced the type of law student and lawyer that I want to become."
Chantel Donalds
2014 BSc Psychology
Currently at Optometry School
Diverse courses and facilities provide pathway to optometry school
With its mix of courses in Neuroscience and York's state-of-the-art Centre for Vision Research, York's Psychology program provided Chantel with the foundation she was looking for to pursue a career in optometry.
"Before studying at York, I always had optometry in mind. After looking at the Psychology program, I found that there were courses such as Visual Perception and Neuroscience that related to my interests, so the Psychology program was definitely right for me."
Now in optometry school, Chantel has the benefit of her psychology background as she prepares to launch her career as an optometrist.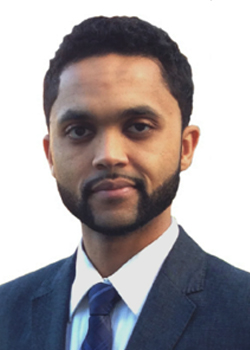 Husein Nazarali Ali
2013 BA Psychology
2013 York-Seneca Certificate in Rehabilitation Services. Abilities Case Manager at Sun Life Financial
Helping employees return to work and rebuild their lives
Helping individuals return to work from a disability involves coordinating and managing the needs of different stakeholders including the employee, physicians, surgeons, rehabilitation specialists and legal representatives. As a Disability Case Manager at Sun Life Financial, Husein's career is constantly evolving as he is required to keep up with changing legislation and the most updated medical procedures, terminology and conditions.
"My career at Sun Life always keeps me on my toes," says Husein. "I see it all, from providing benefits to a construction worker with a fractured ankle from a weekend soccer game to creating a gradual return to work program for an Executive Team Lead who is experiencing severe symptoms from an Anxiety Disorder."
Husein graduated from York's Psychology program with an Honours BA, along with a certificate from the York-Seneca Rehabilitation Services Program in 2013. He credits the knowledge and skills he acquired in Psychology for providing him with the foundation for his career.
"When I walked into my first Psychology course, Psych 1010, in 2008, I immediately fell in love with the dynamics of human behavior. York's Psychology program provided courses in theory and practice that set the building blocks of my career in Disability Management. The knowledge obtained in courses such as Abnormal Psychology and Motivational Psychology play a direct role in my career as a Disability Case Manager. The York-Seneca Rehabilitation Program's practical placement was also a tremendous boost."
"I felt that York not only provided me with the theoretical aspects of human behavior but also provided a safe and nurturing environment where I could grow and explore my abilities. Whether it was Counselling Psychology, where I developed the important skill of 'actively listening' or Motivation Psychology, where I understood what drives action, York University had the right mix."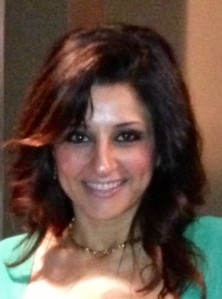 Niusha Barmala
B.Sc. Psychology (2006)
MBA (2010)
Project Manager in Healthcare Information Technology,
Centre for Global eHealth Innovation, University Health Network
Leveraging technology to solve healthcare challenges and improve health outcomes
Niusha graduated from York with an Honours B.Sc. in Psychology. She also holds an MBA from the Schulich School of Business, York University. Niusha is passionate about leveraging technology to solve complex healthcare challenges with the objective of enhancing health outcomes and create greater efficiencies in the healthcare industry. At present, she works as a Project Manager for the Centre for Global eHealth Innovation, University Health Network, focusing on the development and commercialization of technologies that enhance the health of individuals with chronic conditions. In addition to her work in healthcare, Niusha is an entrepreneur and is currently working on her own venture.
Niusha's dynamic career path has spanned across several areas including research, consulting, and leading the development and implementation of healthcare technology solutions in Canada and the U.S.
"Joining York University's Psychology program was one of the best decisions I have made. It's an excellent program with knowledgeable professors who care about your education. A degree in Psychology has repeatedly served me well in all positions I have held, including enabling me to understand the factors behind human motivation, the meaning of health and how social, cultural, genetic, and environmental conditions as well as human behaviour are instrumental in how individuals define their own health and in their coping strategies when facing an illness."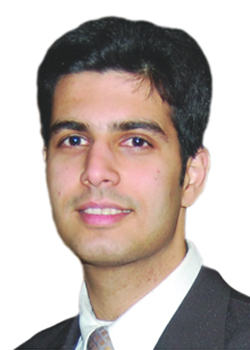 Yohan Masimwala
2006 BA Psychology
2006 Certificate Human Resources Management
Marketing Manager at FedEx
How an understanding of human behaviour gives Yohan and FedEx a marketing edge
In human resources and in marketing, success depends in large part on being able to understand people and the way in which they behave. That has been the experience of Yohan Mahimwala, who has worked in both fields since graduating in 2006. Yohan joined UPS Canada in May 2006 its human resource department, which is responsible for 2,000 employees at the company's Toronto hub. A year later, he moved into marketing, helped implement a country-wide public relations program, and became a marketing supervisor with responsibilities for helping build the company's presence in the small business segment of the market. Currently, Yohan works as a Marketing Manager at Fedex, where he is responsible for supporting the growth of FedEx Canada's retail footprint.
"Psychology helps you understand the way people interact and that's obviously important when your job is to hire, retain and help motivate people in an organization," Yohan says. "But it's also important in marketing, which is all about delivering messages to the marketplace and shaping an image. To do that, it helps to have an understanding of how
people respond and react to messages—what attracts them and what does
not." Yohan credits his professors and on-campus employers for helping connect him with potential employers prior to graduation. It was part of a broader networking approach, which he says is vital to finding a good job. "The hidden job market is where a lot of the choicest jobs are, and tapping into it requires networking and informational interviews with employers before graduation, as well as attending job fairs and career expos."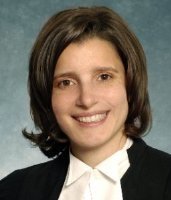 Evelyn Perez Youssoufian
B.A Psychology (2001)
Psychology Degree Helps Lawyer with daily interactions with clients
Evelyn Perez Youssoufian graduated from York in 2001 with an Honours B.A in Psychology. She later received her Bachelor of Laws degree from the University of Windsor, and her Juris Doctor in Law from the University of Detroit Mercy School of Law. Currently, she is Senior Associate at Ellyn Law LLP, where she has worked since September 2007.
Evelyn specializes in general civil litigation practice in the areas of corporate, commercial, contract disputes, employment and estates litigation. She provides services to her clients as lead counsel and supports the firm's partners. Evelyn regularly appears as counsel at the Ontario Court of Appeal and the Ontario Superior Court of Justice.
"I really enjoyed my time in the York Psychology program," says Evelyn. She adds that she enjoyed many of her required programs during her psychology program, but specifically her course in Practical Psychotherapy. Evelyn published her fourth year honours thesis entitled "The Effects of Training on Problem Solving." She says that "the work that went into the thesis and the discipline required helped to prepare me for my workload and the sacrifices I would have to make later on in my career."
Evelyn's career choice demonstrates just how many options a degree in Psychology can provide. Although a Psychology degree is not required to become a lawyer, Evelyn says her background in Psychology helps her everyday with her clients. Her education gave her have the emotional intelligence to consider the motivation behind people's actions, as well as the ability to handle mediation and negotiations swiftly and efficiently. It also gave her the interpersonal skills she needs in order to work with clients, partners, and judges in her daily work.
"One example of this was a case involving an adoptive dispute. I used my psychology background to take a moment to really put myself in the place of the disputants and consider where each person was coming from in order to settle the dispute."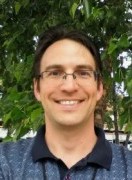 Clayton Rhodes
1996 BA Psychology
Professor and general education coordinator, Durham College
Influence of York Professors continues to inspire
Clayton Rhodes graduated from York University in 1996 with an Honours B.A. in psychology. He later continued his life-long learning journey by completing his Master of Arts in Education from the University of Phoenix in 2006. Clayton is currently a professor and the general education coordinator at Durham College.
His own teaching and enthusiasm for student success has been greatly influenced from his interactions with the professors he met at York including the late Dr. Anne-Marie Wall.
"Teaching at Durham College has given me the opportunity to work with hundreds of fantastic students; each one with his or her own unique gifts and talents. When I work with my students, I encourage them to go beyond their comfort levels and challenge themselves to learn and grow in much the same way that Dr. Wall encouraged me when I was a student at York. Dr. Wall held me accountable, but she did so while being engaging and empathetic. These are qualities I try to emulate in my own work with students. Without question, the teachings of Dr. Wall continue in my classroom today."
Clayton also speaks highly of a York University undergraduate degree in psychology. "An undergraduate degree in psychology could open up many career paths for people. The numerous transferable skills gained by studying psychology, and knowing how people interact and communicate, has not only served me well in teaching but would certainly serve others well in careers focused on developing the well-being of others."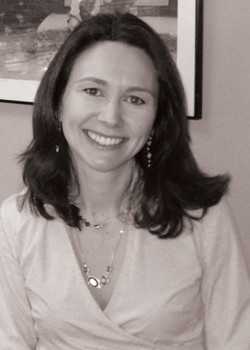 Colleen O'Brien- Wood
1996 MA Psychology
2001 PhD Psychology
Vice-President International Development & Consulting at Self Management Group (SMG)
Psychology provided great background for human resources career
When Colleen O'Brien-Wood was at York completing her PhD in the social personality area of Psychology she initially thought she would go on to an academic career. Her strengths and skills, however, lent themselves more readily to the applied business sector. As it turns out, it was an especially appropriate career choice, since she now helps companies identify people whose personalities, attributes, and other skills are best suited to particular jobs and careers.
"Everyone's success in their job depends, to a great extent, on how their skills, interests, and personality are suited to their work," Colleen explains. "Identifying the right person for a job is a challenge for many organizations, and the cost of not making the right choice is significant in terms of recruiting and training expenses and lower productivity and performance."
Colleen is Vice-President International Development & Consulting at Self Management Group (SMG), which helps organizations to improve retention and performance through selecting and developing top people from within and outside the company. SMG develops a variety of tools for their clients' use, including online recruiting portals involving psychometric assessments to screen job applicants, in-depth job and personality profiles for clients to use when interviewing candidates, and approaches for companies to provide ongoing coaching and career development for their employees.
"The competition for top talented people in the job market is fierce, and will remain so for several years to come," says Colleen. "As a result, organizations will have an ongoing need for assistance in attracting, retaining and motivating their most talented people, which creates a wide range of career opportunities in the human resource field for people with backgrounds in psychology."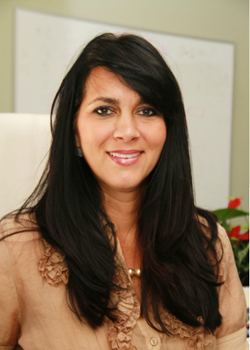 Michelle Janice Hooyboer-Winklaar
1992 BA Psychology
Marketing Executive; Minister of Education, Aruba
Psychology grad takes her career from marketing exec to public office
Each year, thousands of York students graduate from a diverse range of academic degree programs and intent on pursuing their unique personal and professional journeys. It's no wonder then that we find many of the University's more than 275,000 alumni living extraordinary journeys in more than 170 countries around the world—and sometimes, we're lucky enough to have these grads share their incredible stories with us.
One such York grad is Michelle Hooyboer-Winklaar, who graduated in 1992 with an honours BA in psychology.
Hooyboer-Winklaar has seen quite an interesting and unique career path. After ten years of working in marketing at large telecommunication companies like Bell and AT&T Canada (now MTS Allstream), she made the brave decision to uproot and seek out a change of scenery in Aruba.
In 2009, she was only the fifth female in the country's history to be elected to public office, taking over the position of Minister of Economic Affairs, Social Affairs and Culture. She is currently serving her second term as Aruba's Minister of Education.
She credits her degree program in Psychology with giving her the foundation for her career success.
"The psychology program at York piqued my interest in analyzing and understanding human behaviour, as well as a newfound sense of responsibility in making my community a better place."
"It has certainly been an experience of a lifetime, and one that I would be willing to share with other York alumni and students," Hooyboer-Winklaar shared. "I am very grateful for the education that I received at York, and I am proud to tell everyone I meet that I am a graduate of York University."
Related Websites

Learn More
For more information about this degree, visit the Department of Psychology website.