An acclaimed filmmaker's dissertation, on how the editing of documentary television is increasingly following reality tv's dictate to entertain, is transformed into a timely book. With a subtitle that includes "frankenbite," you know something's gone askew.
In an era where truth is increasingly difficult to unearth amidst doublespeak, fake news and political spin; where diplomats' televised speeches are fact checked on air (and found woefully fictitious); and where the drive for media to entertain the public is acutely pressing, one book by a well-known filmmaker at York University, rises above the fray. This publication unpacks the age of alternative facts and helps readers understand just how we ended up here.
Professor Manfred Becker, in the School of Arts, Media, Performance & Design, has written Creating Reality in Factual Television: The Frankenbite and Other Fakes, a book published by Routledge, e-released this fall and set for printing in early 2021. It's based on his dissertation, completed through York University and Ryerson University's joint graduate program in Communication and Culture.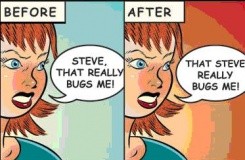 A frankenbite is an editorial tool that extracts and re-orders the key elements or single words of a statement, interview or exchange to create a revealing confession or argument. It can transform an everyday discussion into a seemingly blunt confrontation. In short, it allows editors to manufacture a "story;" to add drama.
"As the hybridization of information and entertainment (aka 'fake news') becomes more pronounced in mass media, the need for media literacy in factual programs becomes more urgent. This book includes the questioning and radical re-evaluation of the established genre distinctions, as the lines between non-fiction and fiction are increasingly blurred. We may well be in a time of change as essential as the transition from oral to written storytelling," Becker says.
Becker known for work that is unsettling and intense
Becker, a German-Canadian independent documentary filmmaker and film editor, is a prolific creator whose films have often been described as irresistible, unsettling, intense and thought-provoking.
For the past 20 years, he has been writing and directing documentaries for television – earning him numerous nominations and awards, including the Directors Guild. His 2006 film Fatherland won the Donald Brittain Gemini Award in 2007 for Best Documentary. One of his latest, with Peter Mansbridge, on the Declaration of International Human Rights, was nominated for one.
What's real when the truth takes a back seat to entertainment
Creating Reality in Factual Television leverages Becker's two decades in this industry as it focuses on the fact that documentary television is increasingly following reality television's mandate to entertain instead of inform or educate. He studies how the "real" and the "truth" fall victim to the demand to "tell entertaining stories," and how editors must compromise their professional ethics as a result.
Becker explains how the idea for the book began: "I first came to consider ethics in post-production as a pertinent subject for academic research while working in traditional documentary production. I began to reflect on the characteristics of the profession and the implications of a changing television industry. It was a personal experience that served as the 'inciting incident' to motivate me to examine my own participation in the documentary television industry. […] I began to research whether colleagues faced similar decisions in the edit room. Had they also made changes that resulted in a degree of inaccuracy or manipulation?"
In preparing for this publication, he interviewed more than 70 North American and European editors. In his discussions with them, he explored their experiences and sought out their opinions of reality and documentary television practices.
The book is built around the premise that human beings have been attracted to story throughout recorded history. "Narrative is essential to what it means to be human; an engagement in life takes the shape of a story. This understanding of human interaction frames our lives as stories lived out while interacting with others who too are living out their stories."
Becker believes that the pervasiveness of television may be grounded in its ability to portray human stories. However, he also sees that in the medium of television, the formative forces of most of these narratives are increasingly grounded in story formulas achieved through market analysis, replacing complex poetics with a succession of superficial tropes.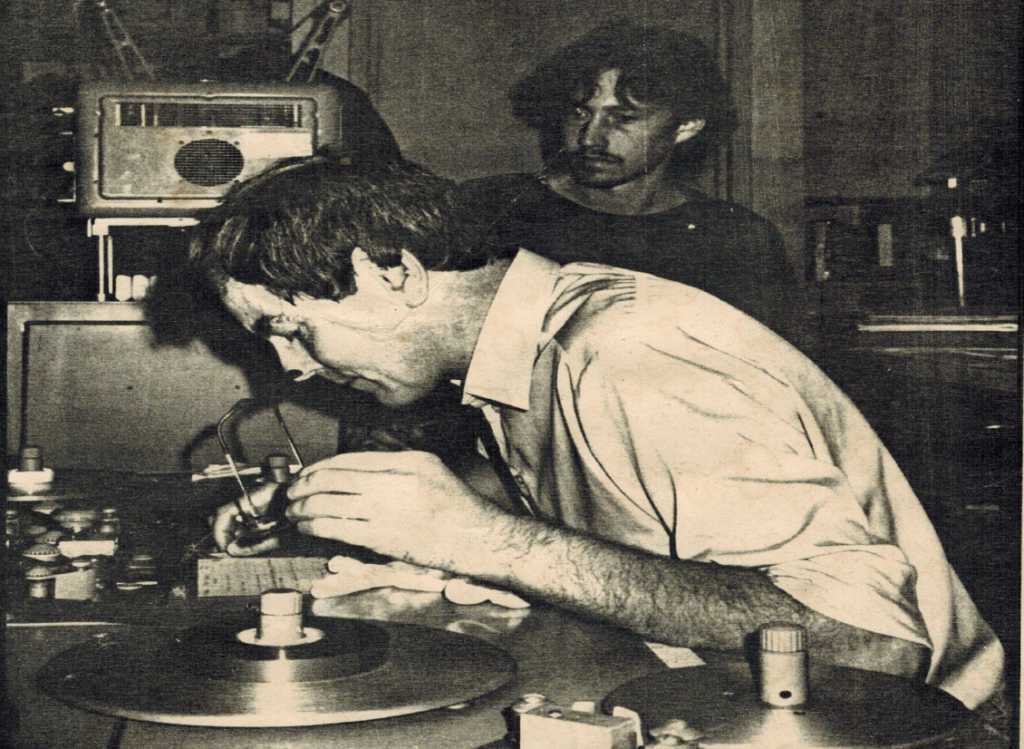 "On a societal scale," he explains, "there's a growing misappropriation of the individual story to serve corporate interest. The emphasis on sentiment and the careful attempt to involve the viewer's feelings are parts of a larger trend in mass media where producers seek an emotional investment in their stories or products, knowing the connection drives the viewer to become a consumer. Those narratives might be well constructed, yet they're really anti-stories. My inquiry centres on the question if television editors, trained as [authentic] storytellers, are increasingly forced to compromise their professional ethics to build what constitutes anti-story in the practice of their craft."
Creating Reality in Factual Television powerfully illuminates the real and potential ethical dilemmas of editorial decision-making, the context in which decisions are made, and how editors themselves validate the editing choices to themselves and others. It will be a valuable research tool for scholars and students of documentary film, media literacy, genre studies and media ethics.
To learn more about Becker, visit his website or his Faculty profile page. To read more about Frankenbite, visit the publisher's website. To learn more about joint graduate program in Communication and Culture, visit the website.
To learn more about Research & Innovation at York, follow us at @YUResearch; watch our new video, which profiles current research strengths and areas of opportunity, such as Artificial Intelligence and Indigenous futurities; and see the snapshot infographic, a glimpse of the year's successes.
By Megan Mueller, senior manager, Research Communications, Office of the Vice-President Research & Innovation, York University, muellerm@yorku.ca