An AMPD PhD student and alumna are co-producing a play about COVID-19 aimed at helping kids in Grades 5 through 8 emotionally process the pandemic. It offers young audiences the true essentials: identification, resonance and engagement (through talkback sessions) at a much-needed time.
York University's School of Arts, Media, Performance & Design (AMPD) undertakes extraordinary work in extraordinary times. It has found imaginative new ways to lead others through the pandemic and novel opportunities for community and collaborations, demonstrating that resilience and perseverance can carry us through the current challenges.
Lisa Marie DiLiberto, an AMPD grad student (MA '19) and artistic director of Theatre Direct, has commissioned and co-produced a true-to-life play about COVID-19 for young audiences: ERASER: A New Normal. The production, created and co-produced by Eraser Theatre, and co-written and co-directed by York Theatre alumna Sadie Epstein-Fine (BA '16) with Bilal Baig, is designed for kids in Grades 5 to 8. Cast members Christol Bryan (York alum), Marina Gomes, Nathan Redburn (York alum, BFA '17), Tijiki Morris and Tony Perpuse were also co-writers.
ERASER was originally a play, set for an October-to-December run in 2020, but the pandemic necessitated a major pivot. This gave birth to a whole new kind of production – one that has been met with tremendous success.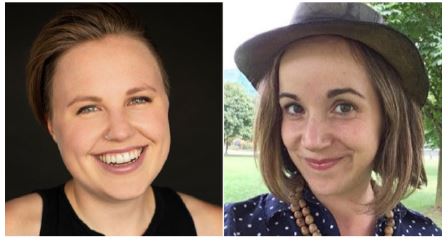 "ERASER is an answer to the question: 'How can theatre help young people heal from the traumatic experience of these past months?' It's an offering to help teachers initiate these important conversations with students. We hope it will be a catalyst for young people as they search for ways to unpack feelings of isolation, anxiety and the impacts of this new virtual world," DiLiberto explains. "The goal is to help young people feel less alone."
"The kids relate to what the characters are going through, like being cooped up in your home with all your siblings, being super bored, losing a loved one and having to go through the grief process in this weird time," Epstein-Fine adds.
The pre-recorded, 45-minute play, watched by children in live classroom settings together and in virtual classes, is not a passive encounter. A live digital talkback completes the experience, allowing audience members to speak directly with the show's creators after the play.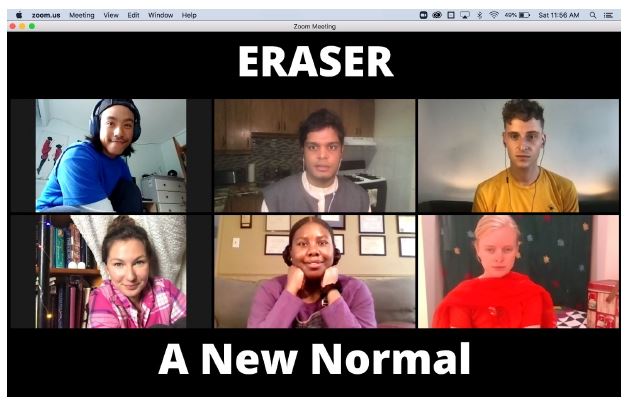 Story follows kids traversing through the pandemic
ERASER follows the lives of six students navigating their way through COVID-19. "They dance, sing and vlog their way through the struggles of the COVID-19 pandemic, finding new ways to connect while fantasizing about how things could be different in this 'new normal,'" says the Theatre Direct press release.
The characters in the production face losing loved ones, isolation from friends and more while coming to terms with how to stay safe and socially distant.
Pivoting in the face of COVID-19
ERASER was originally presented as part of Why Not Theatre's RISER 2019 Project. Next, it was in development in Theatre Direct's season with support from Young People's Theatre and Roseneath Theatre. That same year, it was nominated for five Dora Mavor Moore Awards, which honours theatre, dance and opera productions in Toronto.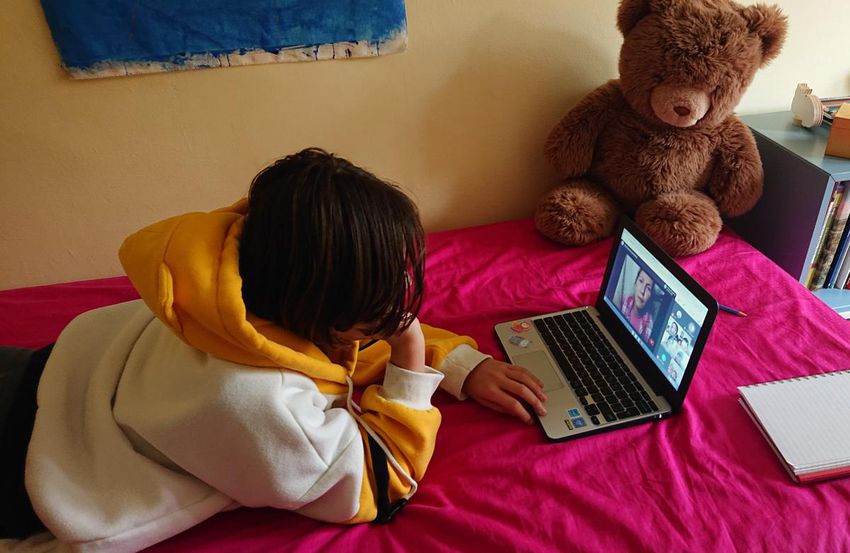 Epstein-Fine explains the massive pivot they took when COVID-19 hit: "The live show was supposed to tour in the autumn, but that became impossible. Theatre Direct encouraged us to create a digital ERASER to share with schools virtually. Together, we decided not to try to translate the live show to a digital platform, but instead put the characters from ERASER in the pandemic, having to attend online school, not being able to see their friends."
The team had only three short months [July to September 2020] to pull it all together, including writing, rehearsal, re-writing and filming, all of which happened over Zoom, Epstein-Fine recounts.
Interestingly, they opted not to feature the words "COVID" or "pandemic" in the script, but instead to concentrate on the feelings the characters are experiencing.
"The performers developed these characters over many years, so they're real and deep. This work is reflected in how honestly and authentically they're able to navigate the huge emotions," Epstein-Fine explains.
Applicable across the curriculum
With themes of culture, identity, community, gender, sexuality, mental health and more, this production would be applicable in almost any educational setting. Existing curriculum for which this production would naturally fit include social studies, dramatic arts, critical thinking and student development.
Two livestream classroom talkbacks – discussions surrounding the themes with members of the creative team – are part of this. At the end of each talkback, Psychotherapist Melissa Nigrini runs a mindfulness session, which helps the students process the issues the play raises and helps them cope with the challenges of life during COVID-19.
Enhanced by educational enrichment package
ERASER: A New Normal is accompanied by an educational enrichment package with activities and exercises related to the play's themes. The package, purchased by schools as part of their booking, also includes six additional videos that follow each of the characters.
High praise from students and teachers
Students have responded resoundingly favourably to ERASER – a clear indication that it resonates with its young audience. Here's what a few had to say about the live version of ERASER:
"It talked about... life really and life isn't just a big fairytale, it's got some hard moments."
"I also like how each of the characters was from a different place, because I…relate…"
"It's really different from all the other plays that I saw. Just really different and really nice…I felt like I was talking to them myself."
"…one of the best play[s] I've ever seen."
Teachers also saw great value: "The story was all the more dramatic for this audience because of their age; it was about first kisses, family tragedy and adolescent self discovery, the very things that are so important to them personally," said Mary O'Connell (BEd '89), a retired teacher from the Toronto District School Board (TDSB), about the live version.
To learn more about ERASER, visit the website. For more on Theatre Direct, visit the website. To read a related article in The Star, visit the website.
To learn more about Research & Innovation at York, follow us at @YUResearch; watch our new animated video, which profiles current research strengths and areas of opportunity, such as Artificial Intelligence and Indigenous futurities; and see the snapshot infographic, a glimpse of the year's successes.
By Megan Mueller, senior manager, Research Communications, Office of the Vice-President Research & Innovation, York University, muellerm@yorku.ca