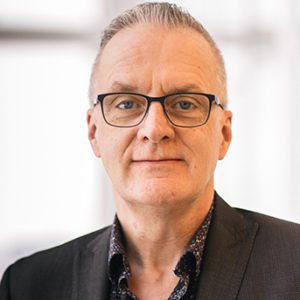 The COVID-19 pandemic has amplified existing social challenges in Canada, from housing instability and community safety to mental health and addictions.
In response, top social researchers and machine-learning experts from across the country are partnering to develop an algorithm to anticipate homelessness, suicide and domestic violence. This will give decision makers real-time data to help anticipate needs before they become crises.
A partnership led by HelpSeeker, titled "Leveraging AI in Canada's Social Response to COVID," recently received support from the Digital Technology Supercluster to: map community and social services with a role to play in pandemic recovery efforts; discern factors that connect COVID with social challenges; enable predictions to anticipate emerging hot spots; and develop methods to propose funding allocations to mitigate these social issues before they occur.
York University Professor Stephen Gaetz is an advisor on the project on behalf of the Canadian Observatory on Homelessness, for which he serves as president and CEO. The organization will also provide knowledge mobilization support to the HelpSeeker-lead partnership.
"One of the challenges in how we respond to homelessness in Canada is we do little in the way of prevention," Gaetz explained.
According to Gaetz, supporting this work is an opportunity to engage in cutting-edge research that can help to better identify and target supports for precariously housed people at risk of homelessness.
"Reducing the inflow into homelessness will help people avoid the negative consequences of such experiences and produce better outcomes for individuals, families and communities," he said.
This partnership aligns with the data strategy of the Canadian Observatory on Homelessness' Making the Shift – Youth Homelessness Social Innovation Lab project.
The partners will be developing a product slated implementation to support response to second and third COVID-19 phases and recovery efforts.
Courtesy of YFile.