One of the important lessons from the sudden shift to online learning for elementary and secondary students − at the beginning of the pandemic and again this January − is that emergency planning is needed to increase equity in access to education, says York University Professor Sarah Barrett.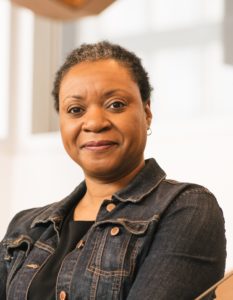 It is almost one year since schools began to close in Ontario, with closures happening again in January of this year. Barrett, a professor in York's Faculty of Education, surveyed 764 teachers in May and June of 2020, and did in-depth interviews with 50 of them. These interviews informed specific recommendations which are documented in a new report.
A number of themes emerged in the teachers' responses outlined in the report, titled "Emergency Distance Learning during the COVID-19 Pandemic: Teachers' Perspectives." Many were concerned about the sudden disruption to relationships with students of all ages. Play-based learning for young children became next to impossible, they said. They also cited lack of student engagement, exacerbated in special education courses in particular when students learned their grades would not drop below where they were on March 13.
The following were key recommendations informed by the data from the report:
Emergency plans to ensure all students have equitable access to quality education should school buildings have to be shut down again.
Communication that is two-way and timely during a crisis between the Ministry of Education and school boards and teacher federations, between school boards and schools, and between schools and teachers.
Flexibility as one size does not fit all student learning and teaching.
Professional development through coaching rather than courses.
Due to the suddenness of the change to online learning, some disruption was inevitable. However, the experiences with shutdowns this year have highlighted the need for emergency planning, so the logistics are in place to address the needs of vulnerable students, says Barrett.
Emergency planning will be especially important in ensuring equitable access to education for students with special needs, those living in poverty, racialized or Indigenous students, English-language learners and adult students, she said.
"We now have a very good idea of what students need when school buildings are shut down. Having emergency plans in place which reflect what we have learned would help school boards and teachers respond to them more quickly in any future lockdowns," says Barrett.
Read the full report here.
Courtesy of YFile.