Emergency Response Wardens help ensure the safety of the York University community. They assist in the evacuation of designated buildings and provide valuable information to building occupants and first responders, as required.
A facility or organization may organize Emergency Response Wardens with the approval of the Community Safety Department. The Community Safety Department will provide equipment and training.
The Emergency Response Warden Program will be reviewed once every two years in consultation with the Emergency Preparedness Advisory Committee and Community Safety Department.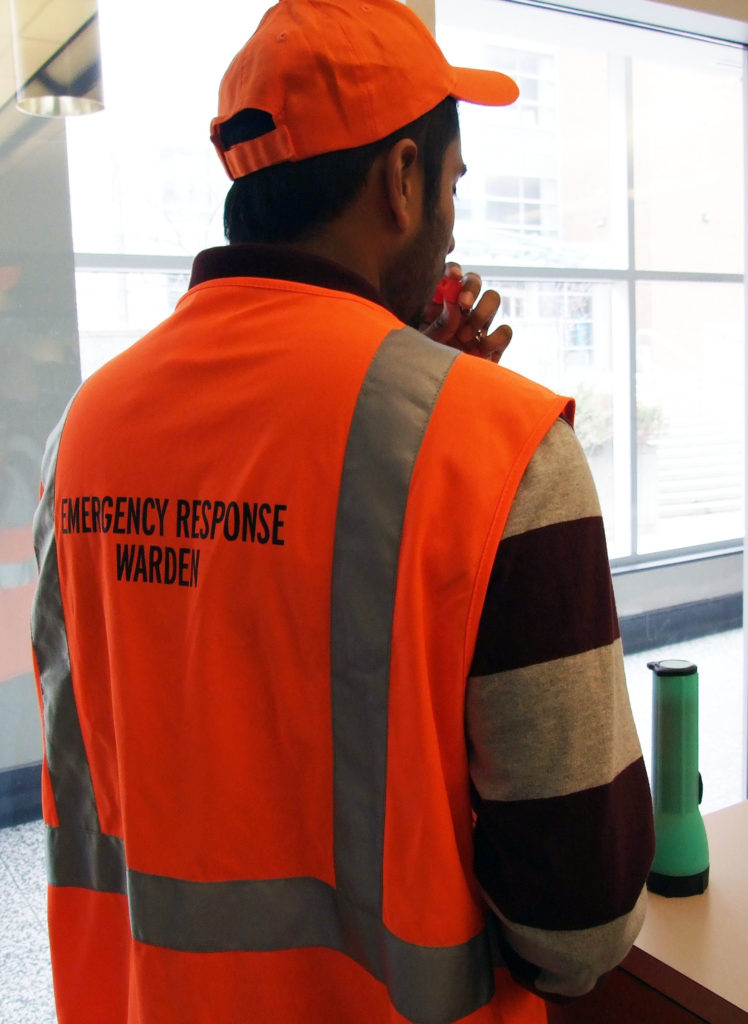 How to become an Emergency Response Warden
Complete the Local Emergency Preparedness Orientation course. The 60-minute Moodle Course is available to all York Community members through the Community Safety Department Website. Once completed, employee participation is recorded in PeopleSoft.
Identify yourself to your Building Captain. This is the person is appointed to manage the Emergency Response Wardens in your building.

The Building Captain will:

Assign you your area of responsibility.
Arrange an orientation tour of the building by a York University Fire Inspector.
Order your Orange ERW Vest and Hat at oem@yorku.ca.
Ensure that they have your contact information.

Emergency Wardens should participate in annual fire drills.