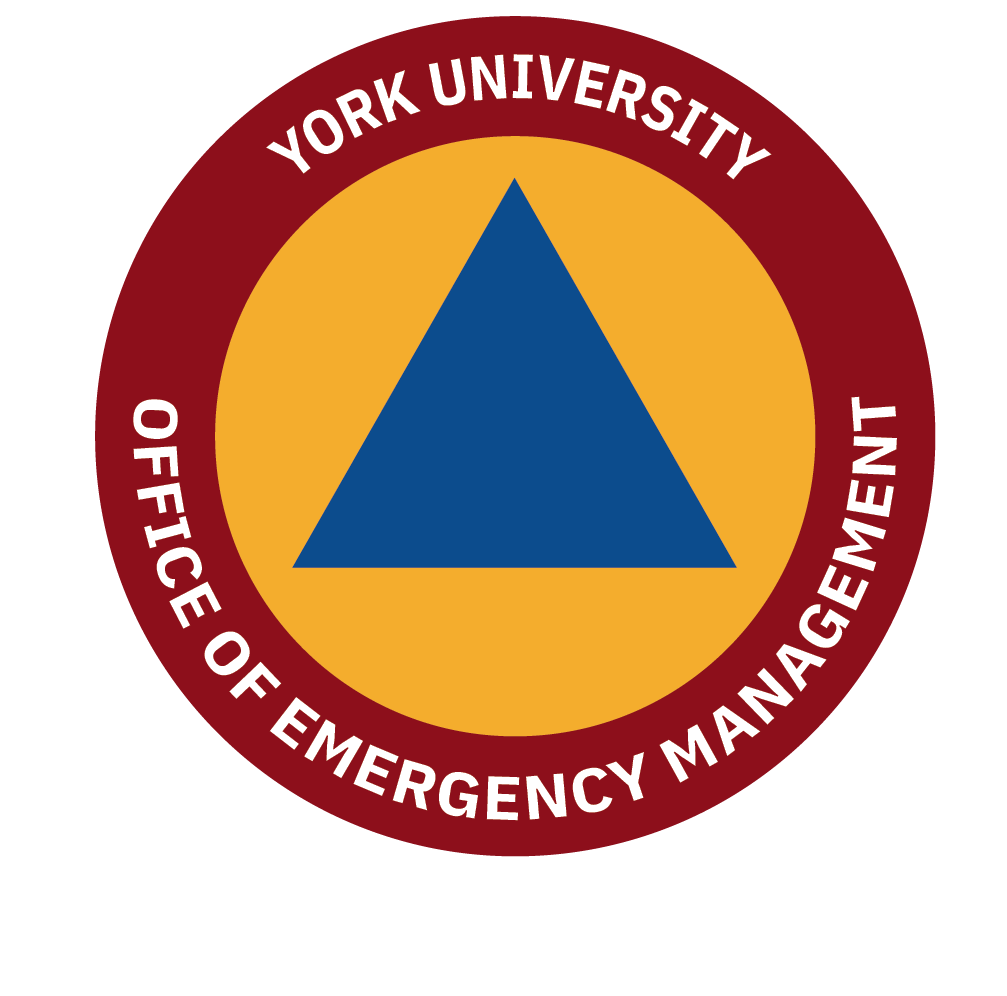 The York University Office of Emergency Management is responsible for emergency planning for the University. Emergency planning consists of identifying risks, developing emergency plans, conducting exercises, delivering training and hosting public awareness and engagement activities. For more information: oem@yorku.ca
Emergency Management Policy & Plan
The Emergency Management policy and plan aim to promote the safety of students, faculty, staff, and visitors, protect property, and help ensure the continuance of critical University operations during emergency scenarios.
Emergency Response Wardens
Building Captains and Emergency Response Wardens provide an important safety service for the York University Community at both the Glendon and Keele Campuses. They are volunteers who assist with various emergencies including fire alarms and evacuations.
Get Prepared
Emergencies can happen at any time and without warning. Be ready. With a little preparation, you can respond quickly to help yourself and others. Understand the risks in your area, create a household emergency plan and build an emergency kit.