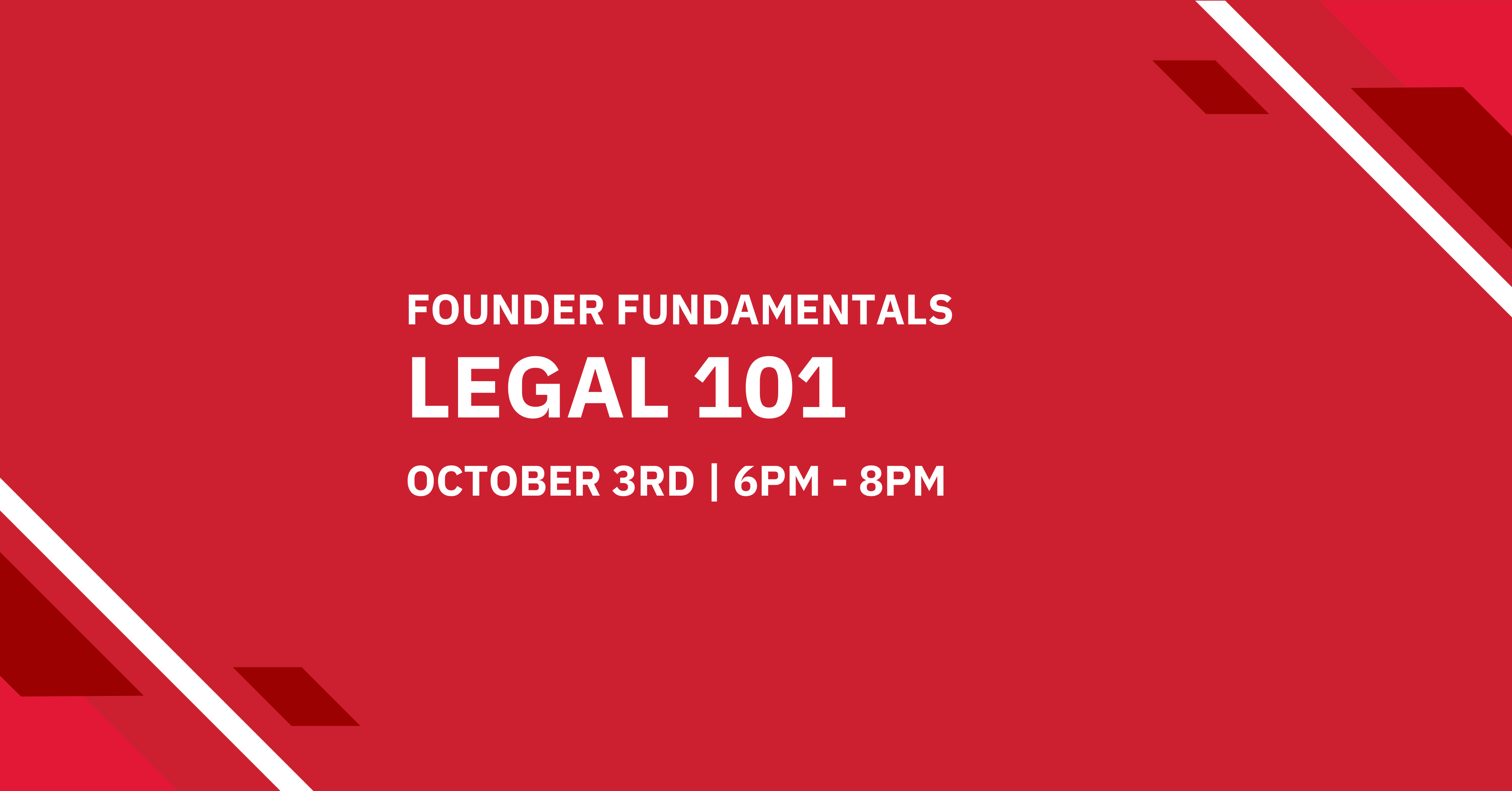 Founder Fundamentals - Legal 101
We know entrepreneurs think and dream big; and that is what makes them so unique. But, as you are dreaming up the next best idea, it is important to take a step back and to ensure that you build and secure the legal foundation of your business. Your lawyer will help you do this, but it is important to know the right questions to ask and to understand some key legal principles to spot potential issues and to resolve them early.
The goal of this workshop is twofold: (1) to ask and to answer some of the key questions every entrepreneur should ask his or her lawyer at the early stage of starting a business, and (2) to explain in plain English and to help you understand the key legal principles with which you should be familiar.
This workshop aims to cover the following questions and principles:
- Business Structures: Choosing between incorporation, partnership, and sole proprietorship.
- Shareholders Agreements: What they do and why your business may need one.
- Confidentiality Agreements: Importance, key terms and provisions.
- Hiring Employees and Contractors: The critical differences between employees and contractors.
- Entering into a Commercial Contract: Understanding the critical terms and provisions to consider.
Register here.