Programs and Streams
We understand that operating a new company is no small task, so our companies are offered access to a variety of unique and exclusive services and mentorship to help them create thriving businesses.
Note our specialized streams for Women-led ventures (ELLA) and ventures led by Black Entrepreneurs (BEA). YSpace is committed to supporting the needs of all entrepreneurs, and has created specialized streams to nurture their ventures.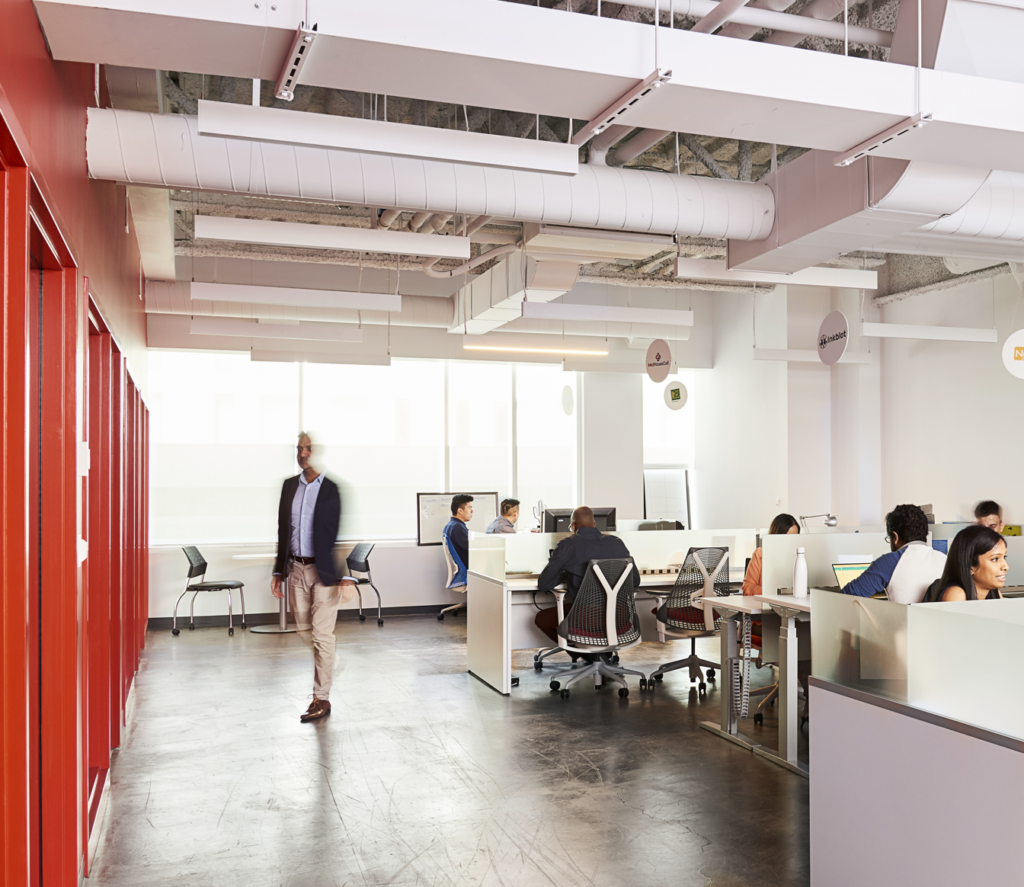 Choose your sector or stream
Early Stage
Venture Catalyst
The Venture Catalyst is a 6-week program designed to support early-stage ventures to develop, test, validate and refine their ideas to build a full proof-of-concept
Specialised support available for Black-Led businesses
Growth Stage
Tech Accelerator
The Accelerator is a 4-month accelerator program focused on supporting pre-revenue ventures develop and execute their go-to-market strategies
Growth Stage
Incubation
Our Incubation program is designed to support founders in developing their innovative technology ventures to validate and become market-ready.​
Early & Growth Stage
Incubation
The Incubation program is designed to support high-growth CPG ventures refine their foundational business and channel strategy to become market-ready or set up for success as they scale nationally.
Growth Stage
Food & Beverage Accelerator
YSpace created Ontario's first Food & Beverage Accelerator in 2019 to help scale high growth consumer packaged goods ventures in the food and beverage space.​
Specialised support available for Black-Led businesses
Concept Stage
Idea Consultations
Free one-on-one consultation services to connect entrepreneurs better understand how the York Region ecosystem can help their idea come to life.
Concept Stage
Experience Ventures
Experience Ventures creates paid entrepreneurial thinking placements for college and university students with innovative companies in Canada.
Concept Stage
Founder Fundamentals
A 12-week educational workshop series focused on entrepreneurship and helping students and the community gain the basic skills and understanding necessary for starting a business.​
Through ELLA, YSpace has created specialized programming for women whose ventures are at all stages of maturity.
Concept Stage
ELLA Express
ELLA Express is an online asynchronous program that helps product and service-based businesses at pre-revenue stage, build a solid foundation for growth. Through this program, entrepreneurs can expect to leave with practical knowledge and tools they need to make smart decisions from the start.
Early Stage
ELLA Ascend
A 4-month program for women-led ventures that have paying customers and sales of over $50,000. Entrepreneurs will have the opportunity to connect with a network of experts and entrepreneurs, and learn the skills needed to take their business to the next level.
Growth Stage
ELLA Altitude
A 4-month program for women-led ventures that have sales of over $200,000 and are looking to scale rapidly. With one-on-one advice and support, entrepreneurs are able to get the resources they need to bring their business to the national stage.
Early Stage
Business & Leadership
The Certificate in Business and Leadership Essentials is a two-month FREE virtual program designed to help both Black entrepreneurs and early-in-career professionals gain the base business knowledge and leadership skills.
Early Stage
Product Feasability
Product Feasibility Bootcamp is a FREE 8-week virtual program designed to support Black entrepreneurs entering the food industry with product development, validation, and industry knowledge.
Early & Growth Stage
Investment Bootcamp
The Investment Bootcamp is a 4-month program designed for early-stage and capital ready, Black-led startups ready to secure funding.
Newsletter signup
YSpace is committed to working with emerging technology, agrifood, products and services. Get in touch today to find out how you can become a part of our community.