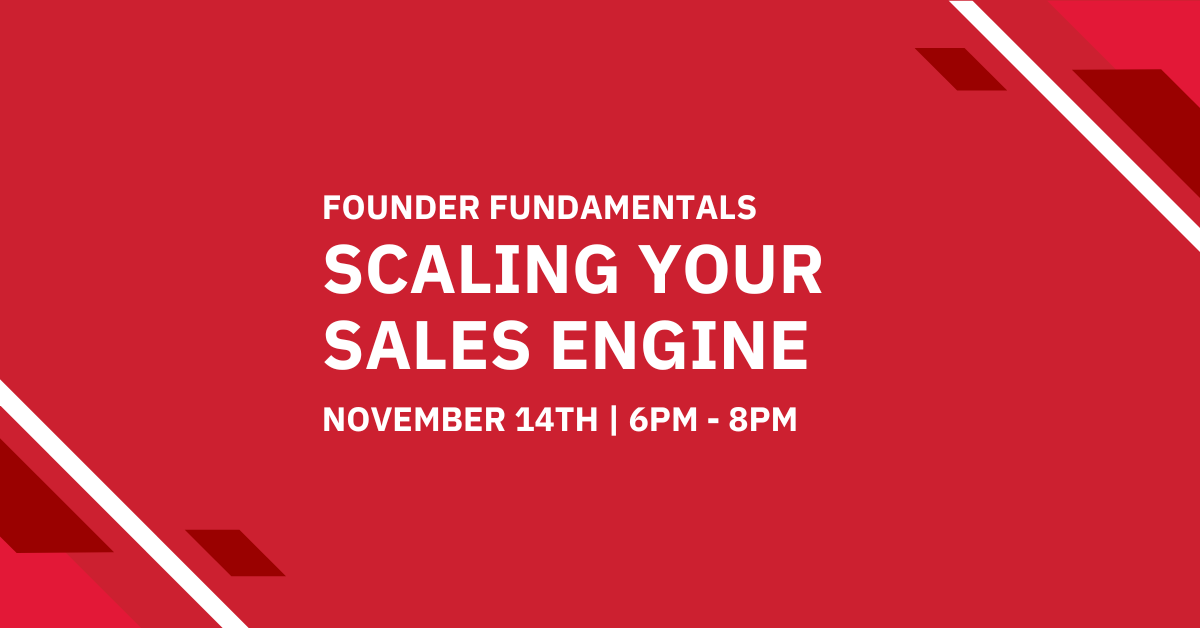 Founder Fundamentals - Scaling Your Sales Engine
The secret to hitting your goals is the right planning. Setting up a formal sales plan makes sure you and your prospect -- and anyone else associated with the purchase decision -- are on the same page. It also makes the sales process more manageable for a prospect who's never gone through a major purchase decision before by taking a gargantuan task and breaking it up into little, achievable pieces. How do you make accountability work to your advantage by creating commitment and buy-in? And how do you minimize distractions, balance competing obligations, and make sure you stay on track? For any entrepreneur, your customers are the heart of your business. In fact, the overall success of a business is commonly measured with customers: how many you have and how loyal they are to your business.
In this seminar, we aim to cover:
- Create the sales plan for 2023/24
- Look at new business acquisition strategies and tactics
- Investigate existing business growth strategies and tactics
- Learn how to get buy-in from stakeholders on the plan
Register here.