The GSRN is a network intended to bring together academic researchers, practitioners, and graduate and undergraduate students working in girls' studies in all disciplines and interdisciplinary fields. We are based at York University in Canada and are open to members from any part of the world. Our aim is to contribute to the development of the field of Girls' Studies, at York, in Canada, and internationally, through sharing information and resources and encouraging discussion, especially between academics and community members outside the university.
The GSRN's objective is to contribute to the growing area of girls' scholarship, curricular development and activism. We work within while simultaneously critiquing notions of girls and girlhood. We seek to establish a trio of bridges between girls themselves, academe and community-based girl serving professionals and organizations.
Our network embraces interdisciplinarity and adopts a holistic approach. It has seven central research areas:
Girlhood Studies: with an emphasis on girl-driven activisms
Education: curriculum development, awareness-raising
Literature: girls and girlhood in literature, and girls as readers, authors, and performers
Law: the implementation of international human rights treaties, notably the UN Convention on the Rights of the Child (CRC) and the UN Convention on the Elimination of All Forms of Discrimination against Women (CEDAW) at the domestic level, including legislation and policies
Media, Arts, Communication and Culture: girls' participation, production and representation in digital Media, dance, theatre, television, film, music, advertisement
Science: curriculum development and girls' preparation for and involvement in STEM: science, technology, engineering, math
Health: sports and physical education, body image, sexuality, environmental health, quality of life, gender role prescriptions on mental health, violence
Gender, Feminist and Women's Studies: critically examining and intersectionally analyzing gender-based discrimination experienced by girls, exploring how girls are defined structurally, exploring girlhood
Our Research
News and Events
---
Researchers
---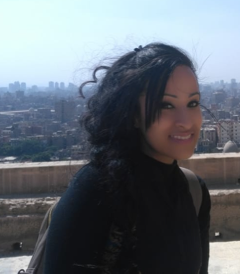 Ameera Ali (ameera.samara.ali@gmail.com) completed her PhD in the Gender, Feminist and Women's Studies Program at York University. She holds a Master of Arts degree in Early Childhood Studies and is a former member of the College of Early Childhood Educators. Her research interests encompass a wide range of topics broadly located in the areas of critical disability studies, teaching and learning in higher education, and childhood studies. In relation to girl studies, her past research has investigated children's perceptions of gender propriety regarding 'girl' and 'boy' play materials, while her current research (in part) elucidates the ways that girlhood and boyhood are discursively juxtaposed against one another in children's literature on gender. In future research, Ameera plans to utilize a critical disability theory framework in conducting research with children to evoke their conceptions of 'girlhood' and 'boyhood' as they pertain to notions of ableism and disableism.
---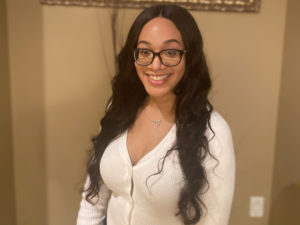 Anidra Amoh is a second-year Master's student in the Public and International Affairs program at York University, Glendon College. She also holds a Bachelor's degree in International Studies and Law and Social Thought from Glendon. Her research pertains to violence against women and children while analyzing the Convention on the Elimination of All Forms of Discrimination against Women (CEDAW). Her most recent research is on trafficking of girls and women in Ghana, West Africa. She examines how the state plays a role in failing to prevent trafficking of Ghanaians, immigrants and migrants; how the state fails in protecting trafficking victims and how it fails in prosecuting traffickers. She analyzes Ghana's 2005 Human Trafficking Act and focuses on policy solutions to reduce the trafficking of girls and women in the country. She is the current president of the Public and International Affairs Student Association (PIASA) and is a policy analyst intern at Global Affairs Canada (Department of Foreign Affairs, Trade and Development).
---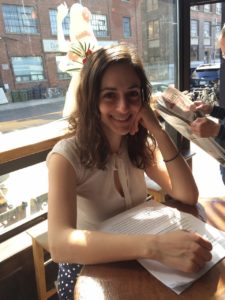 Tina Benigno is a PhD candidate in Humanities at York University where she researches young people's media and cultures, focusing on girlhood and cinema/TV. She holds a MA in Film Studies from York University and a BA in Cinema Studies, English, and Italian Studies from the University of Toronto. Her research interests include girls, youth, cinema & media studies, care, speculative fiction, neoliberal feminism, qualitative research, and young people's views on socio-political issues, activism and alternative spirituality. Her current doctoral work comes out of group interviews with teen girls from various communities in Toronto. This work explores the notion of the 'extra-ordinary' girl under capitalism, where being extra-ordinary or powerful is secondary to care and connection for the 'ordinary' girl. Focusing specifically on the activist and witch figures in popular film/TV and society, she addresses the dialogic relationship between these figures of the extra-ordinary girl and cultural-historical practices of girls.
---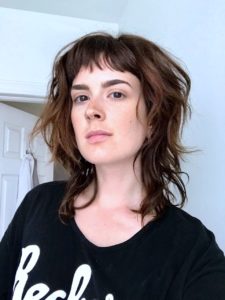 Morgan Bimm is a PhD candidate in Gender, Feminist, and Women's Studies at York University. Her research interests include integrating fan studies and feminist theory, particularly as they relate to the consumption of 'girly' texts, music, and aesthetics. Morgan's academic publications include a co-authored chapter on Carly Rae Jepsen and nationhood in The Spaces and Places of Canadian Popular Culture, as well as writing on the online meta-lives of protest signs featuring pop lyrics in the forthcoming Networked Feminisms: Activist Assemblies and Digital Practices. She is passionate about critical pedagogy and has co-organized a student-centred teaching and learning symposium, facilitated workshops in partnership with the York Queer Graduate Student Caucus, and runs a regular pedagogy discussion group for local graduate students. Her writing has also appeared in A.Side, Feminist Space Camp Magazine, and various zines.
---
Dr. Clara Chapdelaine-Feliciati is Assistant Professor in International Law at Glendon College, York University, and a Barrister and Solicitor with the Law Society of Ontario. Her scholarship and advocacy for girls' rights stem from her professional experience working with street youth in Montreal, as Child Rights Officer at the UNICEF Office of Research in Florence (Italy), as Project Manager on child trafficking in Canada at the International Bureau for Children's Rights (Montreal), and while serving at the Court of Quebec Youth division, the Tribunal de Bobigny in Paris (France), and the International Criminal Court, Prosecution division (The Hague). She holds a Ph.D. in Law (University of Oxford) on the rights of girl children under international law, an LL.M. in Human Rights (King's College, University of London) and a juris doctor and bachelor of civil law (J.D. and B.C.L, McGill University). Her publications on girls' rights include Feminicides of Girl Children: An International Human Rights Law Approach (Brill 2018) and articles in the Cambridge International Law Journal and the Journal of International Women's Studies. She is presently conducting a bilingual (English-French) study on the sexual exploitation of girls in the entertainment industry in Canada funded by the SSHRC Insight Development Grant.
---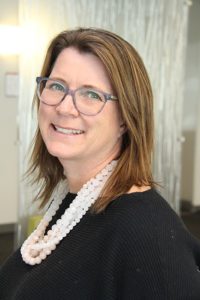 Natalie Coulter is an Associate Professor at York University in the department of Communication Studies and is the Director of the Institute for Digital Learning and culture (IRDL) at York University. She is currently working on a SSHRC funded project entitled Evangelisms, Entanglements and Superfans: Young People's Creative Labour in the Visibility Economy, that integrates how young people's creative labour (both online and offline) is harnessed in the promotional ecologies of the children's media and entertainment industry. In 2019 she co-edited Youth Mediations and Affective Relations, with Susan Driver(Palgrave Macmillan). She has guest edited a special issue of Girlhood Studies on tween girls. Her book Tweening the Girl: The Crystallization of the Tween Market was published in 2014 (Peter Lang). She has published in the Journal of Consumer Culture, Canadian Journal of Communication, Journal of Childrenand Media, Popular Communication and Jeunesse. She is a founding member of the Association for Research on the Cultures of Young People (ARCYP).
---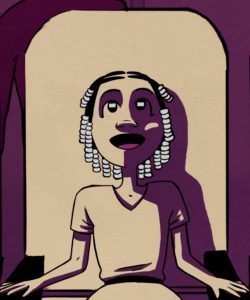 Dr. Desirée de Jesus is an Assistant Professor in the Department of Communication and Media Studies at York University. She holds a Ph.D. from Concordia University and an MA (with Distinction) from Kings College London. Dr. de Jesus is also a video essayist and moving images curator. Her videographic work analyzes films centering girls, women, and folks of color. Her previous curatorial work supported the Visual Collections Repository (Concordia University) and the Toronto International Film Festival. Dr. de Jesus's research and teaching explore the intersections of race, gender, aesthetics, and technology in narrative film and media through traditional, creative/curatorial, and maker methodologies. She is currently a co-investigator for a Connection Grant participatory filmmaking project about racialized girls, their futures, and experiences of COVID-19 inequalities. Her previous research was supported through various awards, namely the Concordia Public Scholars program, the Soroptimist Foundation of Canada, and a SSHRC Doctoral Fellowship, among others.
---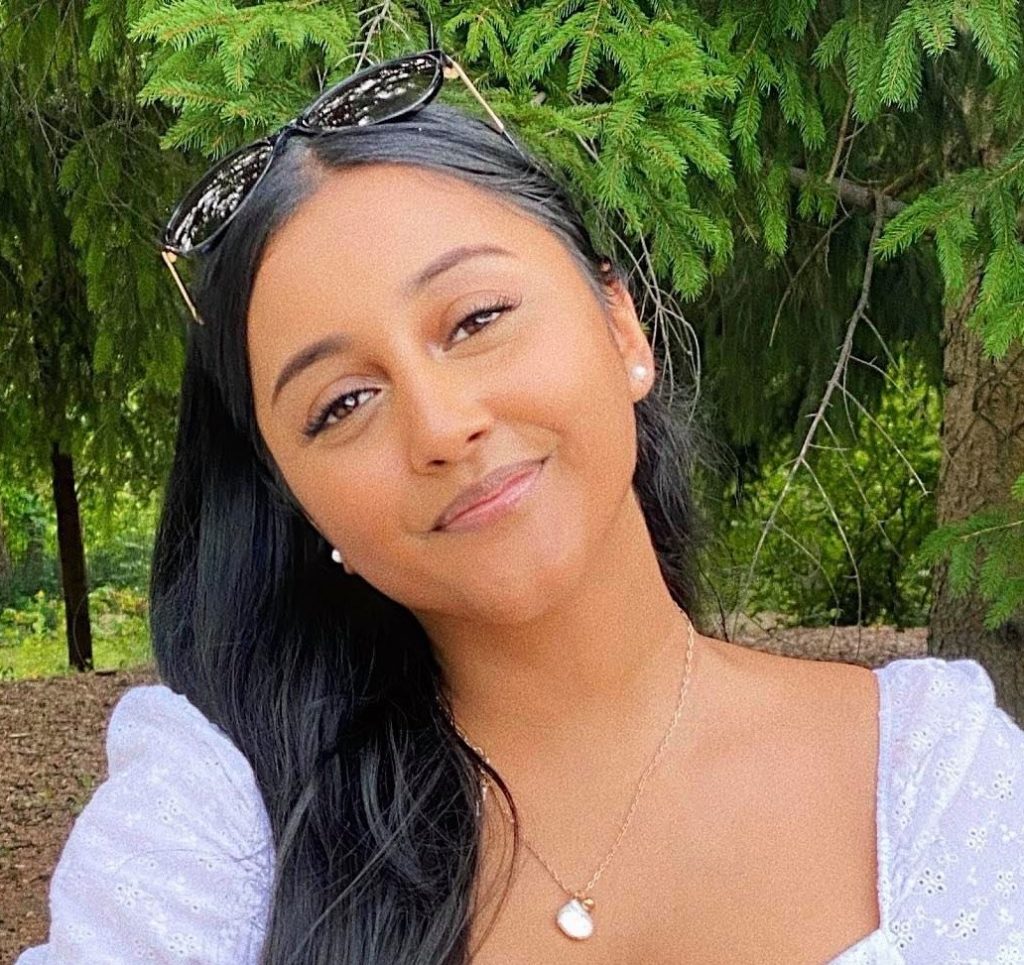 Anmol Kaur is a student at Glendon College. Her research interests include girls studies, religious and ethnic minority studies, and legal studies with a particular focus on human rights. She is a research assistant for Professor Clara Chapdelaine-Feliciati within the Research at York (RAY) and Research Apprenticeship Program (RAP), and has focused on examining the injustices experienced by girls, women, and children throughout the world. She is also passionate about analyzing sexism within the context of the South Asian diaspora, and has recently completed her honours thesis on child marriage in Bangladesh wherein she explores the legislative discrepancies which are hindering its eradication. In her future work, she hopes to continue examining how policy and legislation affects the manner in which girls are treated throughout the world.
---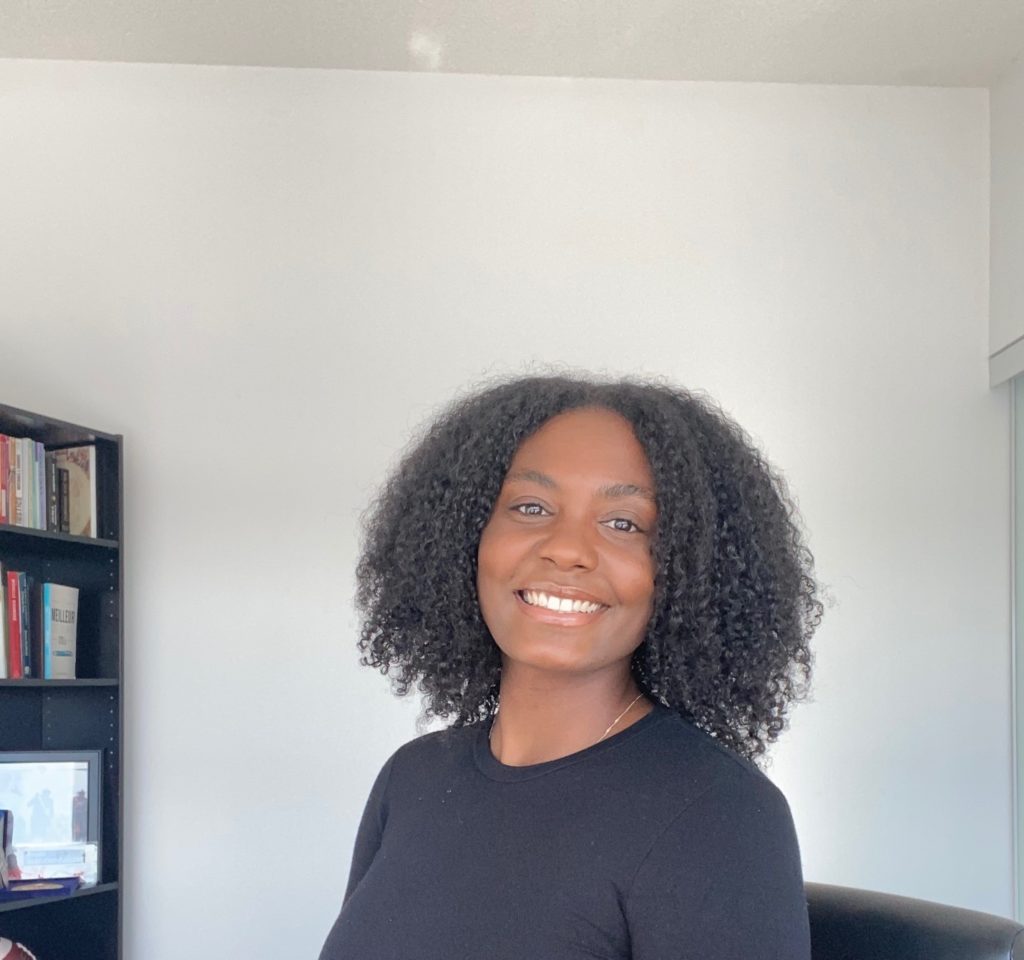 Billie-Dhelia Laforest is a first-year Master's student in the Public and International Affairs program at York University, Glendon College. She also holds a bilingual Bachelor's degree in Political Science from Glendon. Her research interest focuses on the intersectional issues girls and women face in accessing their human rights. Her most recent research pertained to the situation of women in the sex industry of South Africa and the vulnerability of Guerrilla girls in the civil war conflict of Colombia. Billie is looking to continue her research on the barriers girls and women face worldwide in accessing human rights, specifically in the work environment and sex industry and how these two can be related.
---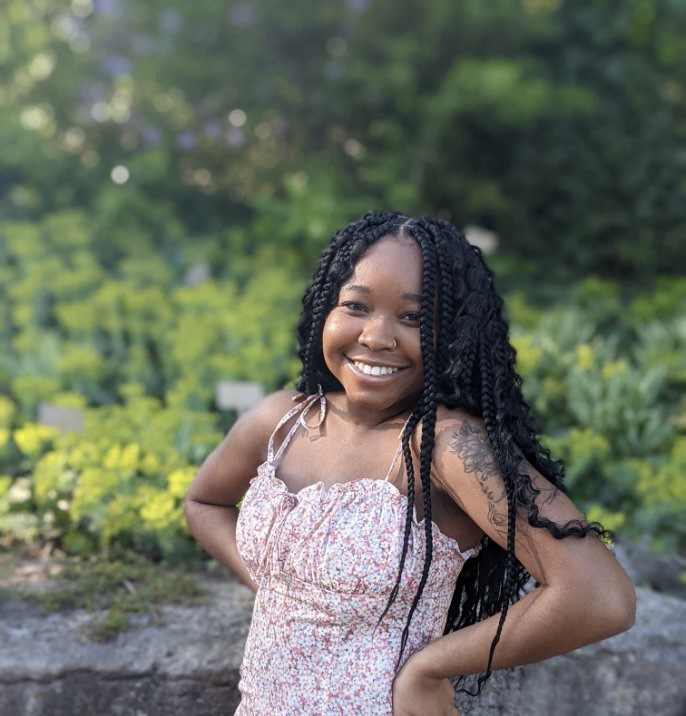 Frésange Maleka completed a B.A at York University in Political Science. She is currently working towards her Master's in Public and International Affairs. Her research interests include girls, women and cosmetic surgery. Her most recent research focuses on the origins and consequences of the pressure women and girls feel to undergo cosmetic surgeries. She has a specific interest in the role International Law can play in regulating these kinds of procedures. Frésange is also currently taking part in the Master's Level Co-op program with Ontario Public Service, in the Ministry of Transportation's Integrated Policy and Planning Division. While in this role, Frésange has become a member of the division's anti-racism team where she has been assisting with the facilitation of events related to anti-racist concepts and issues. She is now working on multiple new events and initiatives that she is co-leading. Frésange is a recipient of the David F. Denison & Maureen Flanagan Award, UPstairs Scholarship Program, and a York Fellowship.
---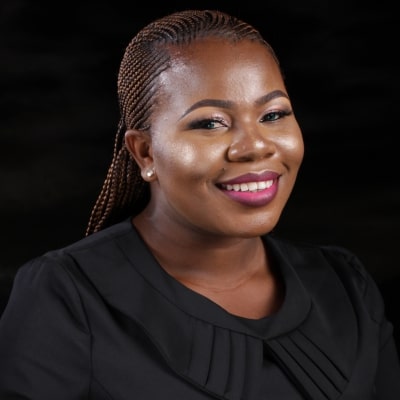 Chidinma Umahi Nwankwo is 2nd year Master of Arts Candidate, Interdisciplinary studies. Her M.A thesis investigates Women, Peace and Security: Tracing Sexual Violence in Conflict as a Continuum of Violence against Women and Girls in Northern Nigeria: Borno, Yobe, Adamawa and Abuja. Her research interest includes law and development, international human rights, Immigration and refugee law, international security, Gender and Women's studies. Chidinma graduated from Tulane University Law School (LL.M. program) and as a PEO International Peace Scholar, 2019. She obtained her qualifying certificate from the Nigerian Law School and the Bachelor of Law (LL.B.) degree from Ebonyi State University. She started her career as an attorney with the Niger State Ministry of Justice as a Pupil State Counsel. In 2019, she joined the Rule of Law Empowerment Initiative (also known as Partners West Africa- Nigeria) Public Defender Unit as a Junior Lawyer.
---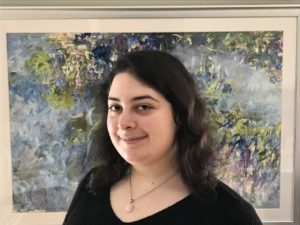 Evania Pietrangelo-Porco is a candidate in her first year of her Doctorate of Philosophy in History at York University. She specializes in 20th century Canadian history, Gender history, and Indigenous history. Her Major Research Project, undertaken at York University, focused on Vancouver's on-street sex trade from 1980 to 2000. She is the recipient of the Joseph-Armand Bombardier CGS Master's Grant (2019-2020), Odessa Prize for the Study of Canada (2019), and winner of the Canadian Studies Network Best Undergraduate Essay Prize (2019). She has also participated in numerous conferences including the: New Frontiers Graduate History Conference hosted by the GHSA (York University, 2020), Phi Alpha Theta History Conference (University of Buffalo, 2019) where she won the outstanding paper award, York University Undergraduate Research Fair (2018 and 2019), and the CLARE (Classics and Religion) Conference (University of Calgary, 2018).
---
Lisa Sandlos is a PhD Candidate in the School of Gender, Sexuality, and Women's Studies at York University, where her current research focuses on sexualization of girls in competitive dance and girl dancers' psychological and social development. Sandlos holds an MA in Dance and certificates in Laban Movement Analysis from the Laban Institute of Movement Studies and Université du Québec à Montréal. She is a long-standing faculty member of York University's Department of Dance and the School of Kinesiology. Also working through organizations such as the Ontario Arts Council's Artists in Education program, the National Ballet of Canada's Creating Dances program, the Toronto District School Board's Drama/Dance Project and the Royal Conservatory of Music's Learning through the Arts, she has taught contemporary dance, somatics, creative process and Pilates to all ages and levels for over three decades.
---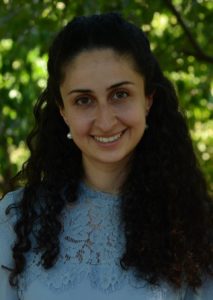 Dr. Abigail Shabtay is an Assistant Professor in the Children, Childhood, and Youth program at York University. She holds a PhD from McGill University, focusing on drama-based research with youth, and an MA from King's College London (UK) in International Child Studies. Dr. Shabtay's research focuses on children's rights, child-centred pedagogies, youth activism, girlhood, and drama-based participatory action research. She is currently the Principal investigator for two SSHRC-funded projects related to children, youth, and the performing arts. She has received awards for excellence in teaching and research in her field, including the Ada Slaight Drama in Education Award for 2018-2019, Jackie Kirk Fieldwork Award in 2018-2019, and the DISE Outstanding Teaching Award (McGill) for 2018. She has served on organizing committees for seven national academic conferences in her field and is the chair of the annual Children, Youth and Performance Conference in partnership with the Young People's Theatre.
---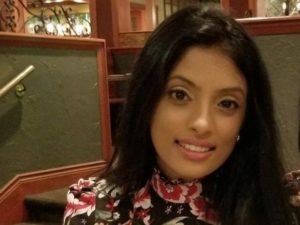 Dr. Anuppiriya Sriskandarajah is an Assistant Professor in the Children, Childhood and Youth program at York University. She holds a Ph.D. in Sociology from the University of Windsor. Her research interests include transnationalism, gender, difference, youth belonging, and racialization. Her recent book chapter "InstaPoets and YouTube Stars: Second Generation Immigrant Women Reimagining the Canadian Canon" in Women and Popular Culture in Canada is set to come out in Spring 2020. Currently, she is working on "When Futurity Speaks: Indigenous Girlhood and Developing the Developed World." In 2018, she was elected to serve on the Toronto District School Board.
---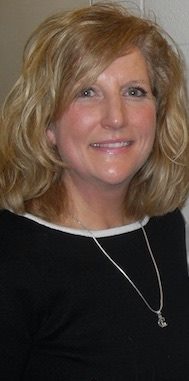 Cheryl van Daalen-Smith is critical public health nurse, pediatric nursing child rights advocate an associate professor in the School of Nursing at York University. She is cross appointed to the School of Gender, Sexuality and Women's Studies, the Child, Children and Youth Studies Program and the Graduate program in Interdisciplinary Studies where she served as director for several years. As a long-time public health nurse, Cheryl's practice and scholarship emerged out of opportunities to work with girls and young women as they negotiated prescribed gender role expectations which were subsequently devalued. Through witnessing the dismissal of girls' narratives, Cheryl's work spanned every province in order to understand girls, girlhood, mental health and agency. Her work exploring girls' anger –, forcing girls to "Live as a Chameleon", continues to garner great interest for girl-serving professionals. In working with girls experiencing homelessness, her work contributed to the establishment of homeless shelters for girls, women and female-identified persons. In listening to girls living with Spina Bifida, she identified the lived experience of ableism as a key barrier to quality of life. And finally, in partnering with girls participating in 'girls' groups whose aim was empowerment and voice, van Daalen-Smith published a guide on best practices for future girl-serving professionals to consider. She developed the School of Gender, Sexuality and Women's Studies popular course on Girlhood which is cross- listed to Children, Childhood and Youth Studies at York University.
http://www.yorku.ca/cvandaal/research/girls/girls_anger1.html
---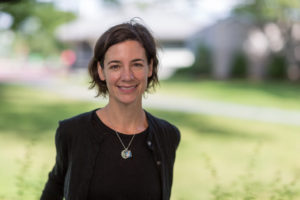 Dr. Deanne Williams is Professor of English at York University. Her publications on girlhood include Shakespeare and the Performance of Girlhood (Palgrave, 2014), and "Shakespeare and the Girl Masquer" Shakespeare Studies 44 (2016). She is also the editor of Girls and Girlhood in Adaptations of Shakespeare, a special issue of Borrowers and Lenders: the Journal of Shakespeare and Appropriation (2014), and co-editor of The Afterlife of Ophelia (Palgrave, 2011) and Childhood, Education, and the Stage in Early Modern England (Cambridge, 2015). She is currently working on projects on the girl actor, and on girls and their books, in medieval and early modern England. Her research on girlhood has been supported by a 5-year SSHRC Insight Grant (2014), a Killam Research Fellowship (2018) and in 2019, she won the President's Research Excellence Award.
---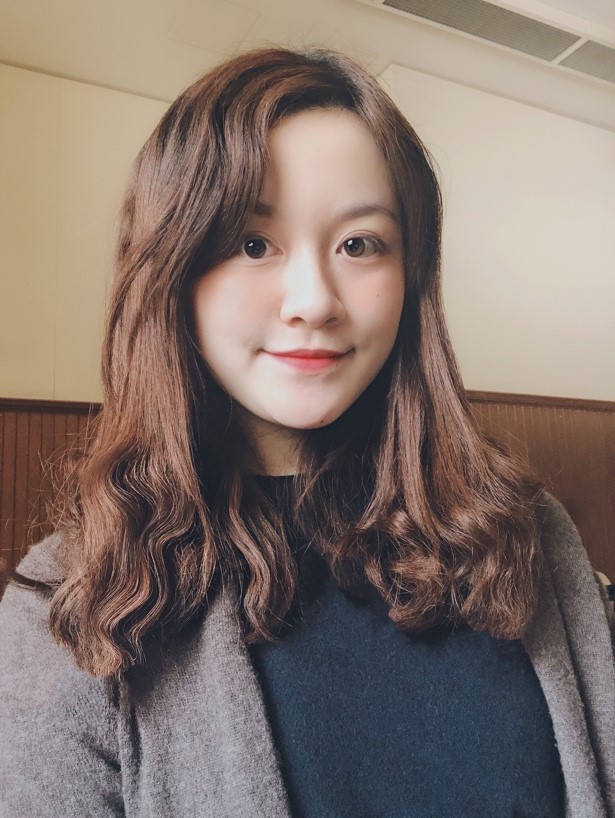 Yixuan Yang studies Sociology and Psychology at the University of Toronto. Driven by an openness to different fields of social scientific inquiry and the faith in interdisciplinary approaches to societal issues, her research interests are currently broad-ranging and expanding, which include formal/informal political processes, gender, intergroup relations, and mental health. In her recent article 'Contextualizing the Gender Discourses of Confucianism: Women, Class and Traditions in Pre-Modern East Asian States' published in the international journal Science Frontiers, Yixuan explores how the state officialization of Confucianist ideology interacted with class in affecting girls' and women's social status in pre-modern East Asia. She also participated in a qualitative sociological research funded by SSHRC on social change, community policy, and girls' and women's welfare in mid-20th-century China.
---