After careful consideration, given the ongoing public health concerns resulting from COVID-19 and the restrictions on public gatherings, York University has made the difficult decision not to hold in-person fall convocation ceremonies. Please read the full statement from York President Rhonda Lenton.
Graduation Celebration
Congratulations graduates! We are all incredibly proud of you! You've worked very hard for this achievement and deserve to be celebrated. When it is once again safe to do so, we will be sending you and your guests an invitation to a future in-person ceremony. In the meantime, please enjoy watching the online Graduation Celebration to celebrate your achievements and success. The celebration will premiere on Wednesday, October 28 at 5 p.m. ET.
Faculty Celebrations and Messages
In addition to the online Graduation Celebration, some faculties will host online receptions immediately following the premiere of the Fall 2020 celebration or share celebratory messages with graduates. Please visit the Faculty Celebrations page to learn more.
Graduation Packages & Diplomas
To help you celebrate your graduation, you will receive a package with your diploma, mortarboard cap and tassel, alumni pin and other fun items to celebrate your success. Packages will be mailed by October 23. Once your package has shipped, you will receive an email with tracking information to your email address on file.
---
Celebrate joining the York alumni community with our special digital assets for you and your family and friends to capture the moment. We want to see how you are celebrating this incredible accomplishment! Share your photos and videos with us on social media, and tag them with the hashtag #YorkUConvo to be featured on York's social media feed below.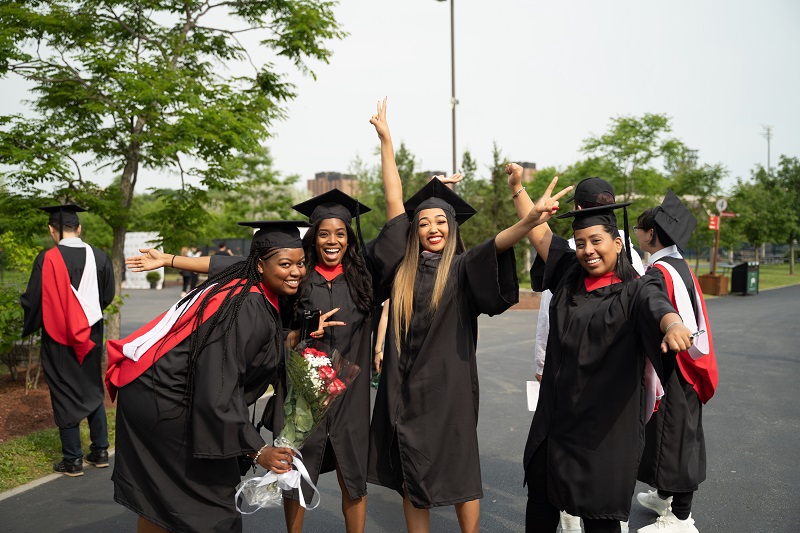 Digital Celebration Assets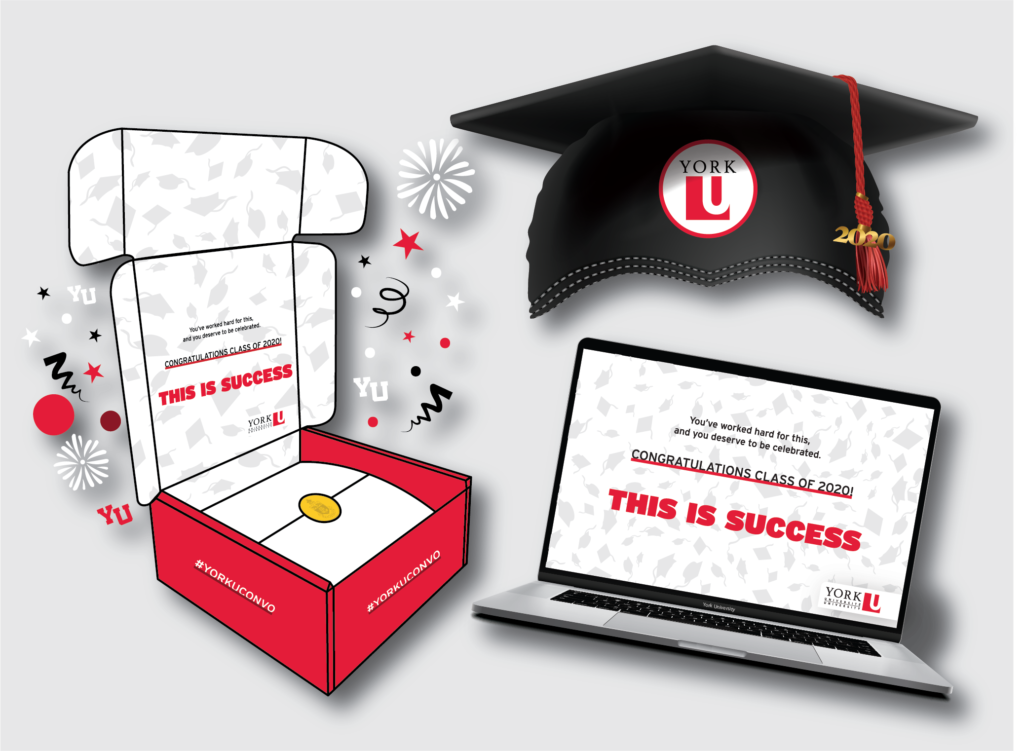 Looking to add some celebration to your Instagram Stories or Snapchat? Search "YORKU" in the GIF widget and select a variety of York graduation-themed stickers to commemorate the occasion!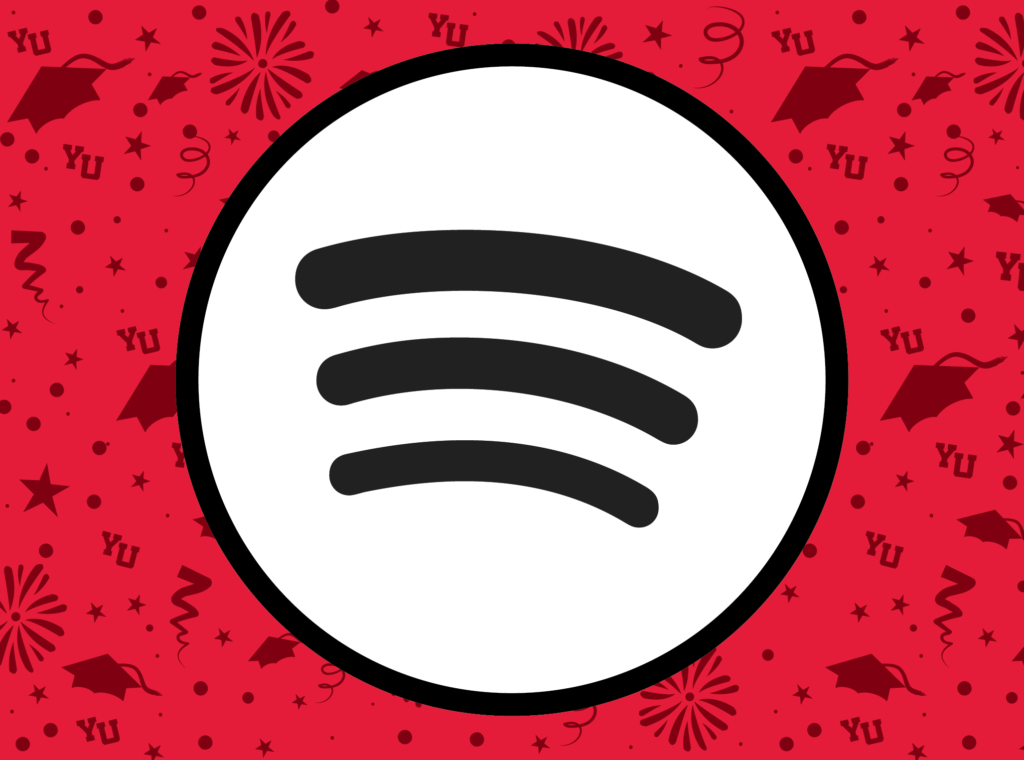 Class of 2020 Spotify Playlist
Get into the graduation mood with a playlist created for students by students. See what your fellow Class of 2020 peers identified as their top tracks for the digital celebration!
Show your social network that you have officially graduated! Add one of these easy-to-use photo frames to your profile photo, social post, or story.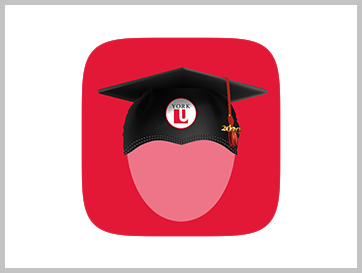 Share a selfie wearing the branded #YorkUConvo cap in Instagram Stories! Simply click the link above and have the AR do all the work for you.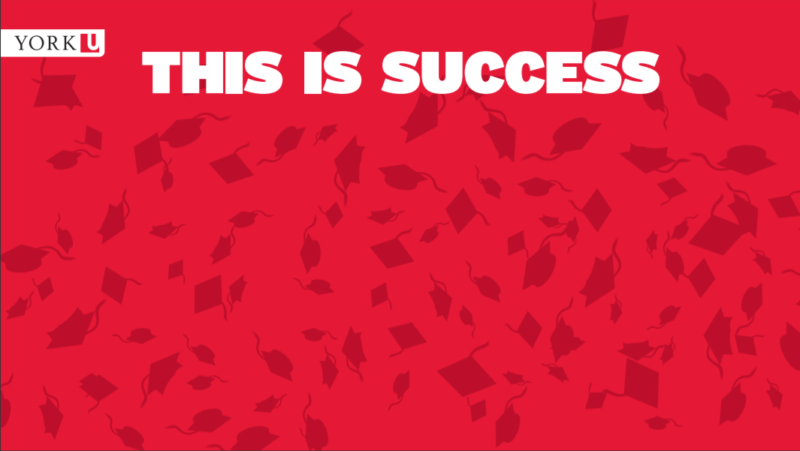 While these uncertain times make it so we cannot celebrate your success in person, you can still experience some of our most popular photo opportunities with these themed Zoom backgrounds
#YorkUConvo