Post
Published on June 13, 2022
On June 17, Massey College will screen the film In Search of a Better World at a special event as the film is launched on CBC Gem. The screening will begin at 7 p.m., followed by a panel discussion with human rights activists and experts, including Dr. James Orbinski, director of the Dahdaleh Institute. The panelists will offer much-needed discussion on the state of the world and the search for practical steps toward building better communities.
The film follows Payam Akhavan, one of the world's leading human rights lawyers, on his human rights odyssey, from coming to Canada as an immigrant to fighting for justice for the Rohingya people. The panel discussion will also include Farida Deif, director of Human Rights Watch Canada, and Bob Watts, First Peoples Group. Rachel Pulfer, executive director of Journalists for Human Rights, will moderate the event.
Date and time: Friday, June 17 at 7 p.m.
Location: George Ignatieff Theatre, 15 Devonshire Place, Toronto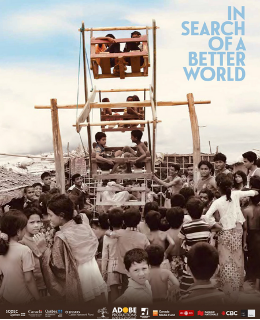 You may also be interested in...