Faculty Fellow, Faculty of Liberal Arts & Professional Studies
Faculty Fellow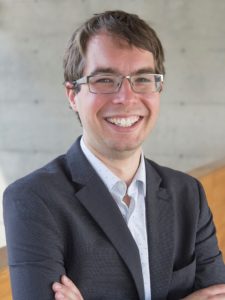 Eric Kennedy is an assistant professor and area coordinator of the Disaster and Emergency Management program at York University. Trained in the sociology of science with an emphasis on disaster research methods, his work focuses on the social dimensions of hazards and emergencies. His research group - the Collaboration on Emergency Management, Preparedness, and Policy Research - helps advance our understanding of decision-making, policy, expertise, and research methods in disaster contexts. Kennedy conducts extensive work in the context of wildfire management, exploring how communities and responders can better prepare for a changing climate and increasing fire load. He has also led a national COVID-19 monitoring project, tracking the public attitudes, risk perceptions, and knowledge related to the pandemic. In all his work, he focuses on producing research that addresses real-world needs, supports government decision-making, and helps create a safer and more equitable world.
Research keywords:
Wildfire; decision making; emergencies; disasters; psychosocial dimensions; behavioural dimensions
You may also be interested in...