Faculty Fellow, Faculty of Liberal Arts & Professional Studies
Faculty Fellow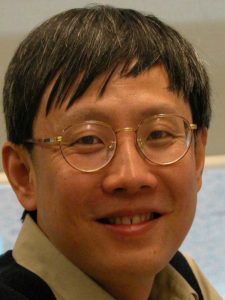 Jimmy Huang currently holds a York Research Chair Professorship in big data analytics. His major research focuses on the areas of information retrieval, text mining, artificial intelligence, and big data analytics with complex structures and their applications to the web and medical healthcare. He has published 300+ refereed papers in various reputable journals and presented at some of the most prominent conferences. He was the General Conference Chair for the 19th International ACM CIKM Conference and the 43rd International ACM SIGIR Conference.

Dr. Huang joined York as an assistant professor in July 2003. Previously, he was a postdoctoral fellow at the School of Computer Science, University of Waterloo. He did his PhD in information science at City, University of London, U.K. He was early-tenured in 2006, promoted to full professor in 2011 and awarded York Research Chair in 2016. He also serves as a steering committee member of review and adjudication panels for the Natural Sciences & Engineering Research Council of Canada, Canada Research Chair, Industrial Research Chair, MRI Early Researcher Awards Program, and National Science Foundation of USA. Currently, he is the principal investigator of an NSERC Individual Discovery Grant with $384K. He was also a PI of an NSERC CREATE program in advanced disaster, emergency, and rapid-response simulation with $1.65M, an ORF-RE Grant ($3.5M for 5 years), an ORF-Large Infrastructure Grant ($1.45M for 5 years). He is an ACM Distinguished Scientist, a fellow of the British Computer Society and a fellow of the Royal Society of Arts. He received the Dean's Award for Outstanding Research in 2006, an Early Researcher Award in 2007, the Petro Canada Young Innovators Award in 2008, the Best Paper Award at the 32nd European Conference on Information Retrieval, and York University LA&PS Award for Distinction in Research in 2015.
Research keywords:
Global health; critical problem-solving
You may also be interested in...