Project
Last Updated on March 16, 2023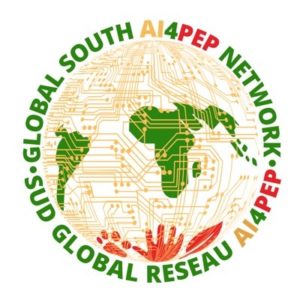 This initiative will address existing knowledge and practice gaps in the Global South by establishing a multi-regional network to deepen the understanding of how responsible AI solutions can improve public health preparedness and response. It will strengthen the capacity of interdisciplinary researchers and policy makers across Africa, Asia, Latin America and the Caribbean, and the Middle East and North Africa, to support early detection, response, mitigation and control of developing infectious disease outbreaks. Projects within the initiative will work closely with governments, public health agencies, civil society and other actors to generate new knowledge and collaborations to inform practice and policies at subnational, national, regional and global levels.
The Foundation of the AI4PEP Network is a combination of SDG3 ("Good Health and Well-being") and SDG5 ("Gender Equality").
It is built around four research themes: early detection, early warning systems, early response, and mitigation and control of developing epidemics with AI being the entry point.
These four areas are supported by three pillars: i) timely and reliable data for public health decision-making, ii) resilient, strong, and fair health systems and iii) inclusion and equity for vulnerable groups.
One Health is the unifying approach that integrates and combines all these domains (themes and objectives to achieve), that are usually siloed.
You may also be interested in...