Project
Last Updated on 10 July 2023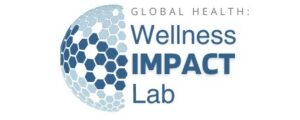 The Dahdaleh Institute has a bold vision for achieving global health through 1) planetary health, 2) humanitarianism and 3) foresighting themes. One might characterize these as 'healing others, healing our world'. An additional cross-cutting foundation is being developed whereby Dahdaleh Institute will foster research, education and service initiatives for 'healing ourselves' by fostering resiliency and managing stress. This will be operationalized through the Global Health: Wellness Impact Lab (WIL) led by Prof Harvey Skinner and Susan Harris, which will reduce barriers to wellness and promote integrated physical, mental, emotional, and spiritual health local-to-global.
Initial Projects for 2023
Climate Distress to Action
Climate distress has been described as a new category of trauma that can trigger past trauma: e.g. personal, cultural, or inter-generational. Many people experience a 'double bind' not wanting to contribute to climate warming but finding it difficult to change. This project is examining the latest research on climate distress including strategies for removing barriers to action. A seminar series, conference and/or skill-based learning workshops are being considered for the 2023-2024 academic year.
Recap — Climate Distress and Healing Through Earth-Based Practices (April 18, 2023).
Stress Busting: 30 Minutes of Wellness Practices. Qi Gong and Mindfulness Meditation
We all encounter stress in our daily lives that at times can be difficult to manage. This is especially important as we navigate the many challenges of the polycrises that we are facing today. We offer the following free online practical sessions for managing stress and fostering resilience.
Details are given on the website including currently open registration for Spring and Summer 2023 programs. Also, check out the video recordings of over 200 previous sessions by clicking on the "Recordings" button. All are welcome to register, including students, staff, faculty, and alumni at York University, and the broader community.
Qi Gong mind-body-energy practices
Mindfulness Meditation insight, calming, and compassion practices
Capacitar Self and Community Healing Practices
Digital Badge Certification is available upon completion of the Stress-Busting series.
Global Mental Health Online, Open Access, Modularized 90 Minute Mini-Course
This interactive course discusses how mental health and mental illness are understood and acted upon through three different worldviews: Eastern, Indigenous and Western. We are currently working to create a digital badge certification for those have completed this course. Please email Dr. Harvey Skinner for any questions or inquiries (hskinner@yorku.ca).
---
Themes

Global Health & Humanitarianism

Status

Active

Related Work

N/A

Updates

People

Susan Harris

, Community Scholar, Meditation, Wellness, and Selfcare

Jennifer Corriero

, Community Fellow, Global Health and Humanitarianism

Harvey Skinner

, Senior Fellow, Faculty of Health

Sher Khan

, Global and Environmental Health Research Lab, Global Health Intern

Shamim Samadi

, Global Health: Wellness Impact Lab, Global Health Intern
You may also be interested in...