Community Scholar, Meditation, Wellness, and Selfcare
Community Scholar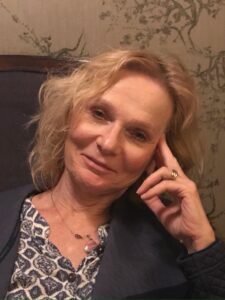 Susan has an Honours BA in Psychology from the University of Windsor, an MSW from the University of Toronto and is a registered social worker in Ontario. Susan has worked with issues of mental health, abuse, and trauma for over 40 years at various levels from front-line to directorship. Most recently she served as Director of Programs at Catholic Family Services Peel Dufferin (now retired).
Susan co-developed the Mindfulness Based Trauma Counselling Group Program for people who have experienced abuse and trauma. She has been cultivating her meditation practice for over 25 years through retreats, daily practice, and study, primarily in the Vipassana tradition. Susan has completed the Mindfulness Meditation Teacher Certification training program led by Jack Kornfield and Tara Brach. She also completed the Community Dharma Teacher Training through True North Insight.
Currently, Susan is leading a monthly 3-hour sangha group in the GTA, as well as teaching weekly mindfulness and compassion sessions for staff, students, and community members through the Stress Busting series housed at York University. https://stressbusting.info.yorku.ca/
As white bodied person, Susan has a particular interest in combatting white supremacy and engaging in the inner work of racial healing. She has participated in several programs to support this effort including courses through White Awake, British Columbia Insight Meditation Society, and Resmaa Menakem's Foundations in Somatic Abolitionism. Susan also completed the yearlong Racial Affinity Group Development Program presented through Ruth King's Mindful of Race Institute. Susan is also keen to explore bringing the teachings on mindfulness and compassion to meeting the distress caused by environmental disruption and climate crisis. She recently finished the Ecosattva training offered through One Earth Sangha. Plans for more specific offerings in this area are underway.
You may also be interested in...