Faculty Fellow, Faculty of Liberal Arts & Professional Studies
Faculty Fellow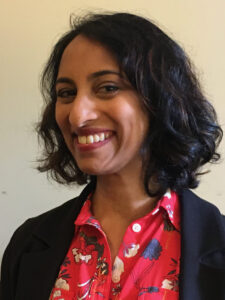 Jeannie Samuel is an Assistant Professor in the Department of Social Science's Health and Society (HESO) program at York University and a faculty member with the Graduate Program in Development Studies. She is currently pursuing an interdisciplinary research agenda with two major areas. The first focuses on human rights-based accountability mechanisms to promote equitable access to health care services. The second focuses on the intersection between public health emergencies and the climate crisis, through participatory action research aimed at building equitable and resilient community-based emergency response strategies. Geographically, her research takes place in Latin America, especially Guatemala and Peru.
As part of York's HESO program, Dr. Samuel teaches in the areas of environmental health, health and humanitarianism, and gender and health. She has a particular interest in community-engaged and hands-on learning practices.
Dr. Samuel holds a Ph.D. in Public Health Sciences from the Dalla Lana School of Public Health. Before pursuing an academic track, she spent fifteen years working in Canada and the Global South on equity-related social and environmental issues. She held a permanent staff position with the United Nations World Food Program, with postings in Africa and Latin America. She has also worked extensively in Canada on a range of health equity related issues, including community‐based health promotion with socially excluded groups in Toronto and youth-based environmental justice activism in British Columbia.
Research keywords:
Global health, community-based research, climate change and health, health and human rights, gender and health
You may also be interested in...