Faculty Fellow, Faculty of Liberal Arts & Professional Studies
Faculty Fellow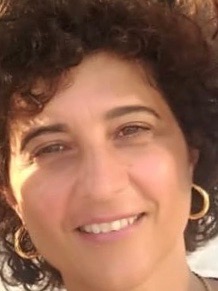 Ida Ferrara is an Associate Professor in the Department of Economics at York University. As an applied microeconomist, she is interested in modelling and tackling policy questions, particularly as they relate to the environment, and in examining decision making through behavioral lenses. She has worked extensively on developing and employing surveys to better understand how both economic and non-economic factors (e.g., sense of civic duty, social pressure) impact behavior, ultimately with the goal of contributing to policy discourse. Her empirical works, based on survey data, include international studies of environment-based household consumption under the auspices of the Organization for Economic Cooperation and Development, a project on inclusive insurance under multiple sources of funding, SSHRC-funded projects on waste management, philanthropic decision making, the role of nudges in promoting environmental sustainability, and the health effects of retirement, and an NSERC/PHAC-funded project on the vaccination decision. She is currently the Deputy Director of the Risk and Insurance Studies Centre, an Organized Research Unit at York University, which aims at fostering a holistic, interdisciplinary approach to forge partnerships with industry and regulators and facilitate the translation of cutting-edge research on risk and insurance into socially impactful action.
Research keywords:
policy making; behavioural economics; survey analysis; environmental economics; public economics
You may also be interested in...