Senior Fellow, Faculty of Health
Senior Fellow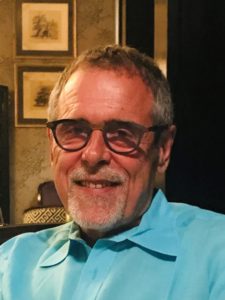 Dr. Harvey Skinner is a professor of psychology and global health and founding dean (2006-2016) of the Faculty of Health, York University. Previously, he was Chair of Public Health Sciences, University of Toronto (now the Dalla Lana School of Public Health). Dr. Skinner is a registered psychologist in Ontario and a fellow of the Canadian Academy of Health Sciences. Dr. Skinner is placed in the top 2% of world scientists by the Stanford University worldwide analysis of citations and impact metrics.
He is an internationally recognized educator and scholar (7 books, over 150 articles) on what motivates individuals, organizations and communities to change. Four of his instruments are widely used internationally for the assessment of drug problems (Drug Abuse Screening Test), alcohol dependence (Alcohol Dependence Scale), family functioning (Family Assessment Measure), and eHealth literacy (eHEALS). Dr. Skinner was one of the first to focus on linking behaviour change, organizational improvement and information technology (e-health). Recently, he led two major health technology innovation programs—the Connected Health and Wellness Project and the Health Ecosphere Innovation Pipeline Project (over $70 million total)—involving diverse academic-private-public sector partnerships for developing and commercializing digital health solutions.
Dr. Skinner has a longstanding interest in peacebuilding and global health for all. He was Chair of the Board and a key on-the-ground leader of the Canada International Scientific Exchange Program (CISPEO) building cooperation and peace through health initiatives in the Middle East and worldwide. A landmark article was published in The Lancet in 2005 on Promoting Arab and Israeli Cooperation: A Model for Peacebuilding through Health Initiatives.
Currently, Dr Skinner is: a) teaching an innovative course on Global Mental Health: Eastern, Indigenous and Western Perspectives; b) leading online sessions on wellness practices for the COVID era - Stress Busting: 30 Minutes of Magical Practices (stressbusting.info.yorku.ca); and c) leading the Afghan Response Working group in the Faculty of Health to stimulate plans and actions for Afghan refugees and immigrants.
His passion is "healing ourselves, healing others, healing our world."
Research keywords:
Global mental health, integrative health (Eastern, Indigenous, Western perspectives), mind-body wellness and healing practices (eg., qi gong - tai chi; mindfulness meditation)
You may also be interested in...