Senior Fellow, Faculty of Health
Senior Fellow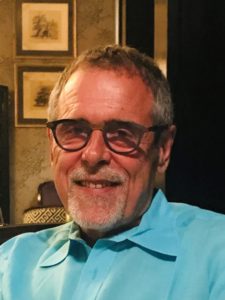 Dr. Harvey Skinner is professor emeritus of psychology & global health and was founding dean (2006-2016) of the Faculty of Health, York University. In addition, he is a senior fellow at the Dahdaleh Institute for Global Health Research. Previously, he was chair of Public Health Sciences, University of Toronto (now the Dalla Lana School of Public Health). Harvey is a registered psychologist in Ontario and a fellow of the Canadian Academy of Health Sciences. He is placed in the Top 2% World Scientists by the Stanford University worldwide analysis with respect to citations and impact metrics.
Harvey is an internationally recognized educator and scholar (7 books, over 150 articles) on what motivates individuals, organizations and communities to change. Four of his instruments are widely used internationally for the assessment of drug problems (Drug Abuse Screening Test), alcohol dependence (Alcohol Dependence Scale), family functioning (Family Assessment Measure), and eHealth literacy (eHEALS). He was one of the first to focus on linking behaviour change, organizational improvement and information technology (e-health), summarized in his 2002 book Promoting Health Through Organizational Change). Harvey has a longstanding interest in peacebuilding and global health for all. A landmark article was published in The Lancet 2005 on 'Promoting Arab and Israeli Cooperation: A Model for Peacebuilding through Health Initiatives'.
Currently, Harvey co-leads the new Global Health: Wellness Impact Lab (WIL) at the Dahdaleh Institute. His focus is promoting global mental health drawing on Eastern, Indigenous and Western worldviews and practices. He has completed advanced training in Qi Gong (Tai Chi) practices with master teachers Lee Holden, Teja Bell and Robert Peng, as well as training in Capacitar body-based healing practices with Dr. Patricia Cane. Currently, he is leading online sessions for 'Stress Busting: 30 Minutes of Wellness Practices' open to students, staff/faculty and the community (https://stressbusting.info.yorku.ca/).  At a personal level, Harvey maintains a regular practice of Mindfulness Meditation and Qi Gong. His passion is 'healing ourselves, healing others, healing our world'.
Research keywords:
Global mental health, integrative health (Eastern, Indigenous, Western perspectives), mind-body wellness and healing practices (eg., qi gong - tai chi; mindfulness meditation)
You may also be interested in...