Project
Last Updated on September 26, 2023
The World Health Assembly Simulation (WHA SIM) is an unprecedented and exclusive opportunity that has been meticulously crafted by the esteemed School of Global Health. This initiative has emerged in response to the ever-growing importance of global health matters and the need to foster in-depth discussions, connections, and insights within this field. As the world grapples with a myriad of urgent health challenges, ranging from pandemics to healthcare disparities, there is a pressing demand for a platform that replicates the highest level of governance at the World Health Organization (WHO).
The WHA Simulation has three main objectives:
Fostering engaging discussions on pressing global health issues through simulated World Health Assembly sessions
Connecting diverse experts from various global health backgrounds to promote collaboration
Guiding the next generation of global health leaders by offering insights into potential career paths.
To achieve these goals, the event replicates the World Health Assembly's decision-making processes, hosts expert panels and workshops on topics like pandemic preparedness, and provides career development opportunities. The expected outcomes include an enhanced understanding of global health issues, networking opportunities, and informed career choices for participants, potentially leading to innovative solutions and advocacy efforts in the global health field.
---
Project Activities
Our inaugural project, the 2023 WHA SIM (World Health Assembly Simulation), provided students with a unique, immersive educational experience that transcends the boundaries of conventional classroom learning. At its core, the WHA SIM aimed to deepen students' comprehension of collaborative governance strategies and empower them to grapple with the multifaceted global challenges encapsulated in the Sustainable Development Goals (SDGs). This endeavour was an opportunity for students to bridge the gap between theory and practice, allowing them to apply their knowledge of global health to real-world scenarios. The WHA SIM encouraged them to think critically, engage in spirited debates, hone their diplomatic skills, and craft evidence-based policy recommendations. In doing so, it enriched our students' skill sets in ways that extend far beyond the traditional classroom experience.
As we reflect on the impact of the 2023 WHA SIM, we can proudly affirm that it not only broadened our students' horizons but also contributed to their personal and professional growth. By nurturing a generation of global citizens who possess the knowledge, skills, and determination to address pressing global health challenges. We look forward to building upon this success and continuing to provide innovative and transformative educational opportunities for our students in the years to come.
We are thrilled to announce that our dedication to experiential learning and the advancement of global health governance continues to drive us forward. Building on the resounding success of the 2023 WHA SIM, we are immersed in the planning and execution of our next endeavour: the 2024 WHA SIM, scheduled to unfold in May 2024. The forthcoming WHA Simulation is set to revolve around the overarching theme of "One Health," emphasizing the intricate web of interconnections that bind together human, animal, and environmental health. If you're interested in registering for the 2024 WHA SIM, please sign up today to secure your spot in this transformative educational experience.
To gain a deeper insight into this pioneering initiative and its profound influence within the Faculty of Health, we invite you to peruse our comprehensive 2023 WHA SIM Summary Report.
Connect with WHA SIM on Instagram and Twitter to stay updated on 2024 WHA SIM details!
---
Project Leads
Dr. Ahmad Firas Khalid, MD, PhD
Ahmad Firas Khalid is a medical doctor, a health policy and system researcher and lecturer, and a knowledge translation professional. Firas completed his medical degree at St. George's University School of Medicine and his PhD in health policy at McMaster University. Firas worked as a senior research manager at Evidence Aid, working on creating a World Health Organization (WHO) Knowledge Hub on emergency disasters research management and with the Pan-American Health Organization (PAHO) on the creation of a Resilient Health Systems collection to advise member states. He is also a CIHR Health System Impact Fellow and a Mitacs Elevate Training Fellow working on "Implementation of efforts to support real-time evidence use in humanitarian practice at the Canadian Red Cross." Firas is a board member for Doctors Without Borders, where his responsibility is to set the strategic direction for the entire Canadian branch of the organization. In the past, Firas worked as a senior research and learning consultant at the Canadian Red Cross, working on epidemic prevention and control of COVID-19 research. Firas also previously worked as a health policy researcher at the Research Unit on Humanitarian Stakes and Practices (UREPH) at Médecins Sans Frontières (MSF) in Geneva, Switzerland, and in the department of Child and Maternal Health at the World Health Organization, also in Geneva, Switzerland. Firas is the founder and executive director of Knowledge Translation Hub – a knowledge synthesis hub designed to meet the demands of decision-makers and organizations.
Dr. A.M. Viens, PhD
Dr. A.M. Viens is the Inaugural Director of the School of Global Health and an Associate Professor of Global Health at York University. He has degrees in philosophy and law from the Universities of Toronto, Oxford, and London. His research specialization focuses on global health ethics and global health law, with a particular interest in demonstrating how philosophical analysis, legal epidemiology, and regulatory theory should shape how we approach different issues within global health policy, practice, and research (especially infectious diseases, disasters and emergencies, and health promotion). His latest book is Public Health Law: Ethics, Governance, and Regulation, co-authored with John Coggon and Keith Syrett (Routledge, 2017). He is an Investigator in the Global Strategy Lab and a member of the WHO Collaboration Centre on the Global Governance of Antimicrobial Resistance. He is also an Honorary Member of the UK Faculty of Public Health, a Fellow of the Royal Society of Public Health, and Editor-in-Chief of Health Care Analysis.
Megan George, Research Coordinator
Megan George, a York University alumna with an Honours degree in Biomedical Science, collaborates on pioneering Canada's inaugural Global Health World Health Assembly Simulation, aimed at empowering students to tackle complex global health challenges through practical learning experiences. Committed to global health equity, Megan actively engages in research at York University's Dahdaleh Institute for Global Health Research, focusing on hands-on learning and prestigious projects like the World Health Assembly Simulation. She's now pursuing a Master's in Medical Science at the University of Toronto, with a keen interest in oncology research to drive groundbreaking healthcare innovations to improve patient care and patient outcomes
---
External Funders
Dahdaleh Institute for Global Health Research, York University Faculty Association, Jack & Mae Nathanson Centre, York University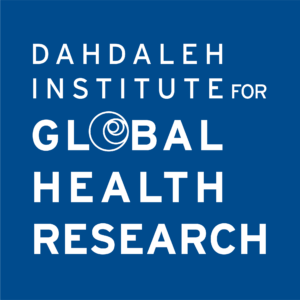 Themes

Global Health Foresighting

Status

Active

Related Work

N/A

Updates

People

Ahmad Firas Khalid

, Faculty Fellow, Faculty of Health

Megan Ann George

, Research Coordinator, Global Health Research

Sharon Justice-D

, Experiential Learning in Global Health, Global Health Intern

Sameen Ali

, Experiential Learning in Global Health, Global Health Intern [W23]

Faiza Wali

, Experiential Learning, Global Health Intern [SU23]

Clarissa Eggen

, Experiential Learning in Global Health, Global Health Intern

Aaranee Sritharan

, Experiential Learning, Global Health Intern
You may also be interested in...