Faculty Fellow, Faculty of Liberal Arts & Professional Studies
Faculty Fellow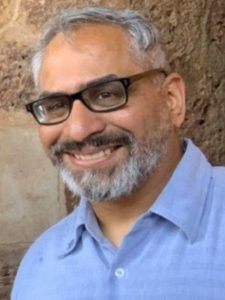 Harris Ali is a sociologist at York University who teaches courses in environmental studies, disasters, social theory, and environmental health. His studies focus on the social, political, and environmental dimensions of disease outbreaks and environmental disasters. He has conducted various studies on different types of infectious disease outbreaks in various parts of the world, including E. coli in Walkerton, Ontario, tuberculosis amongst the homeless in Toronto, community-based responses to Ebola in Liberia, Sierra Leone, and the Democratic Republic of the Congo. Alongside his long-time research colleague and Dahdaleh Institute Faculty Fellow Roger Keil, Prof. Ali completed a comprehensive study of the 2003 outbreak of SARS in Singapore, Toronto, and Hong Kong. This culminated in an edited volume on SARS (Networked Disease: Emerging Infections in the Global City), which was recognized by The Globe and Mail as one of the "top ten books that offer lessons from past pandemics." He is currently a co-principal investigator with Fuyuki Kurasawa on a Canadian Institutes of Health Research grant that involves big data analyses and AI to understand the role of social media in flaming and countering anti-Asian racism during the present COVID response.
Research keywords:
Politics of infectious disease in the Global South; Frantz Fanon; disease and cities in the Global South
You may also be interested in...