Faculty Fellow, Faculty of Environmental and Urban Change
Faculty Fellow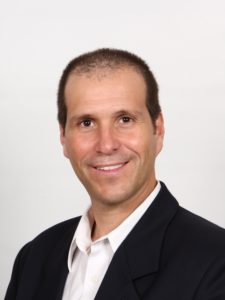 Jose Etcheverry is an associate professor in the Faculty of Environmental and Urban Change at York University. He obtained a BA Hons in geography and environmental studies from York, an MA and PhD in geography and environmental studies from the University of Toronto and a PhD in geography from the University of Toronto.
As co-Chair of York's Sustainable Energy Initiative (SEI), he is working on efforts to advance the Global Campaign for 100% Renewable Energy in key cities in Canada and internationally in collaboration with the best national and international partners. As director of the International Renewable Energy Academy (IREA), he focuses on research that helps advance practical training and experiential learning. His research focuses on climate change mitigation strategies, storage solutions for renewable energy, transportation and renewable energy, and sustainable energy development at York University. He is part of the Scientific Committee of the International Renewable Energy Storage Conference that is held every year in Germany. Since COVID started Dr. Etcheverry has been focused on developing outdoor protocols to teach work-integrated learning (WIL) focused on practical climate solutions. His WIL focus is informed by research that shows that contact with nature is essential for human health. To facilitate the development of new WIL opportunities, Dr. Etcheverry partners with local companies, political and private sector leaders and NGOs such as Windfall Ecology Centre and the Rural Urban Learning Association of Canada.
Jose was also appointed to the York University Board of Governors in 2019 and serves on the Investment and Land and Property Committees of the Board. He is also a member of the Senate of York University.
Research keywords:
PARx; renewable energy solutions; electric mobility solutions; permaculture solutions; leadership development; WIL
You may also be interested in...