Faculty Fellow, Faculty of Health
Faculty Fellow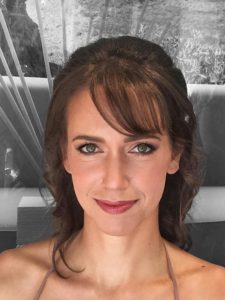 Dr. Lora Appel is an assistant professor of health informatics in the Faculty of Health at York University, an adjunct researcher at Michael Garron Hospital, and a collaborative scientist at OpenLab, an innovation centre housed at University Health Network, where she leads "Prescribing Virtual Reality (VRx)" a collection of studies that introduce and evaluate AR/VR/MR interventions for patients, caregivers, and healthcare providers from acute-care settings like the ICU to patients' homes. She received several grants from the Centre for Aging in Brain Health innovation to pursue this work in aging and dementia care.
She has collaborated with the Toronto Public Library on VRCHIVE, a workshop that used VR to capture experiences of intergenerational pairs during COVID, and she co-leads the design of the CVRriculum program, a new initiative empowering students and faculty to incorporate VR assignments in their coursework. At York she collaborates with professors in the Psychology Department to evaluate the potential of VR technologies to reduce anxiety in people with epilepsy and to reduce phantom limb pain in amputees. More recently she has collaborated with vision experts at Krembil Institute to explore the potential for VR to help with low-vision rehabilitation. Her expertise is in applying design thinking and science methodologies to healthcare innovation, and she is passionate about designing new technological interventions that provide care in the pursuit of a cure.
Research keywords:
User-centred care, applied research, digital interventions, virtual reality, rehabilitation
You may also be interested in...