Faculty Fellow, Faculty of Health
Faculty Fellow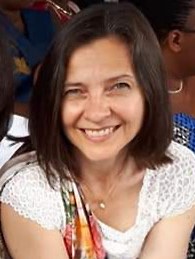 Michaela Hynie is a professor in the Department of Psychology and resident faculty in the Centre for Refugee Studies at York University. Dr. Hynie conducts interdisciplinary multi-method community-based research on social determinants of health with communities experiencing social conflict, social exclusion, or forced displacement and migration. This work includes the development and evaluation of social, institutional and/or policy interventions that can improve mental health and well-being. Funded by CIHR, Grand Challenges Canada, IDRC, and SSHRC, her work has been situated in Canada, the Democratic Republic of Congo, India, Kenya Liberia, Nepal, Rwanda, Sierra Leone and South Africa. Recent projects include research on maternal mental health in Rwanda; access to health care for refugees in Canada and in South Africa; and the relationship between state refugee policies and health and well-being in Canada, Germany and South Africa. Dr. Hynie is the past president of the Canadian Association for Refugee and Forced Migration Studies.
Research keywords:
Social determinants of health; social determinants of mental health; forced migration; health care access; maternal mental health
You may also be interested in...