Community Fellow
Community Scholar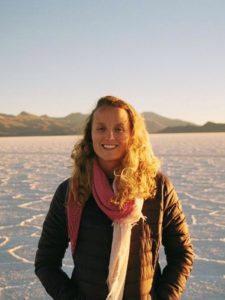 Megan Corbett-Thompson joins the Dahdaleh Institute as a community fellow. She will be conducting research on ethical and equitable humanitarian interventions and community-led approaches to the pandemic and other public health emergencies.
Megan has experience in the humanitarian field in Latin America, focusing on human rights work, migration, and environmental health promotion. She has advocated for migrant rights, directed community-based integration programs, and provided humanitarian aid in Mexican border towns. She has also developed projects aimed at protecting human health and the environment from contaminated sites and harmful mining practices. Megan completed an internship at UNICEF Geneva in the Strategic Planning and Partnerships Division.

She holds a BSc in environment, ecological determinants of health from McGill University and currently works as a project coordinator for SeeChange Initiative, an organization supporting community-led responses to health and climate-related emergencies.
You may also be interested in...