Nayeem Munier
Digital Systems and Communication Officer, Humanitarian Water Engineering Project Manager
Operational Staff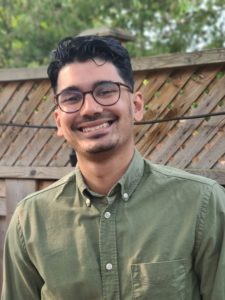 Nayeem has worked with the United Nations Population Fund, the International Organization for Migration, and Habitat for Humanity in Bangladesh and Canada. In addition to providing administrative and financial support, his work has involved communications, collaboration, research, donor reporting, and project management. For his Master's thesis, Nayeem developed a project implementation model that used communication technologies to initiate behavioral change within marginalized communities.
A life-long Torontonian, he earned a Bachelor of Arts from York University in Mass Communications, and a Masters in Digital Media from Ryerson University.
You may also be interested in...