Faculty Fellow, Faculty of Health
Faculty Fellow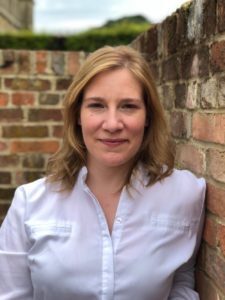 Dr. Penney is a population health scientist focused on the prevention of disease at the global level. She is an assistant professor of global food systems and policy research, an investigator with the Global Strategy Lab and a member of the Dahdaleh institute for Global Health Research at York University. She completed her postdoctoral training and PhD in preventive medicine and epidemiology at the MRC Epidemiology Unit, University of Cambridge, UK.

Working with national and international organizations and other researchers from around the globe, her research applies systems thinking and multiple methods to generate observational and evaluative evidence to understand the context and impact of globalization and food systems on human and planetary health. Her work seeks to support evidence-based global health policy development that can tackle some of our biggest global challenges including food insecurity, emergence of zoonoses, anti-microbial resistance and the related consequences of climate change.

In particular, she works with the WHO European NCD Prevention Office, Cambridge Global Food Security, an interdisciplinary research centre at the University of Cambridge, and the Global Food Security Programme in London, UK. Dr. Penney has also contributed to program evaluation review panels for the International Development Research Centre (IDRC) and the United Nations Development Program (UNDP) to support assessment of research quality and program impact.
Research keywords:
Population and planetary health; global food systems; systems thinking; disease prevention
You may also be interested in...