Master of Science (MSc), Doctor of Philosophy (PhD)
The Chemistry department at York University boasts state-of-the-art facilities and world-class faculty. The program focuses on cutting-edge research in all of the traditional areas of analytical, biological, inorganic, organic, physical, and theoretical chemistry with specializations available in atmospheric chemistry, mass spectrometry, biomolecular interactions and materials science. A part-time coursework program leading to an MSc degree is available.
Quick Links
Application Period
Fall Application:
Oct 15, 2023–Feb 15, 2024
Featured Faculty
The FGS chemistry program has been an incredible journey for scientific exploration and personal growth. The program's rigorous curriculum, distinguished faculty, and collaborative environment have nurtured my scientific passion and equipped me with the skills and knowledge to excel in my research endeavours. It is an honor to contribute to the advancement of knowledge in this exciting field.
— Daniel Persaud
PhD student in the Graduate Program in Chemistry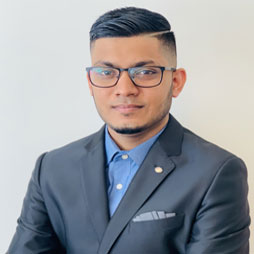 Learn More
The Graduate Program in Chemistry at York is an exciting environment to pursue innovative, socially engaging, career-ready education. Contact our Graduate Program Assistant to learn more.