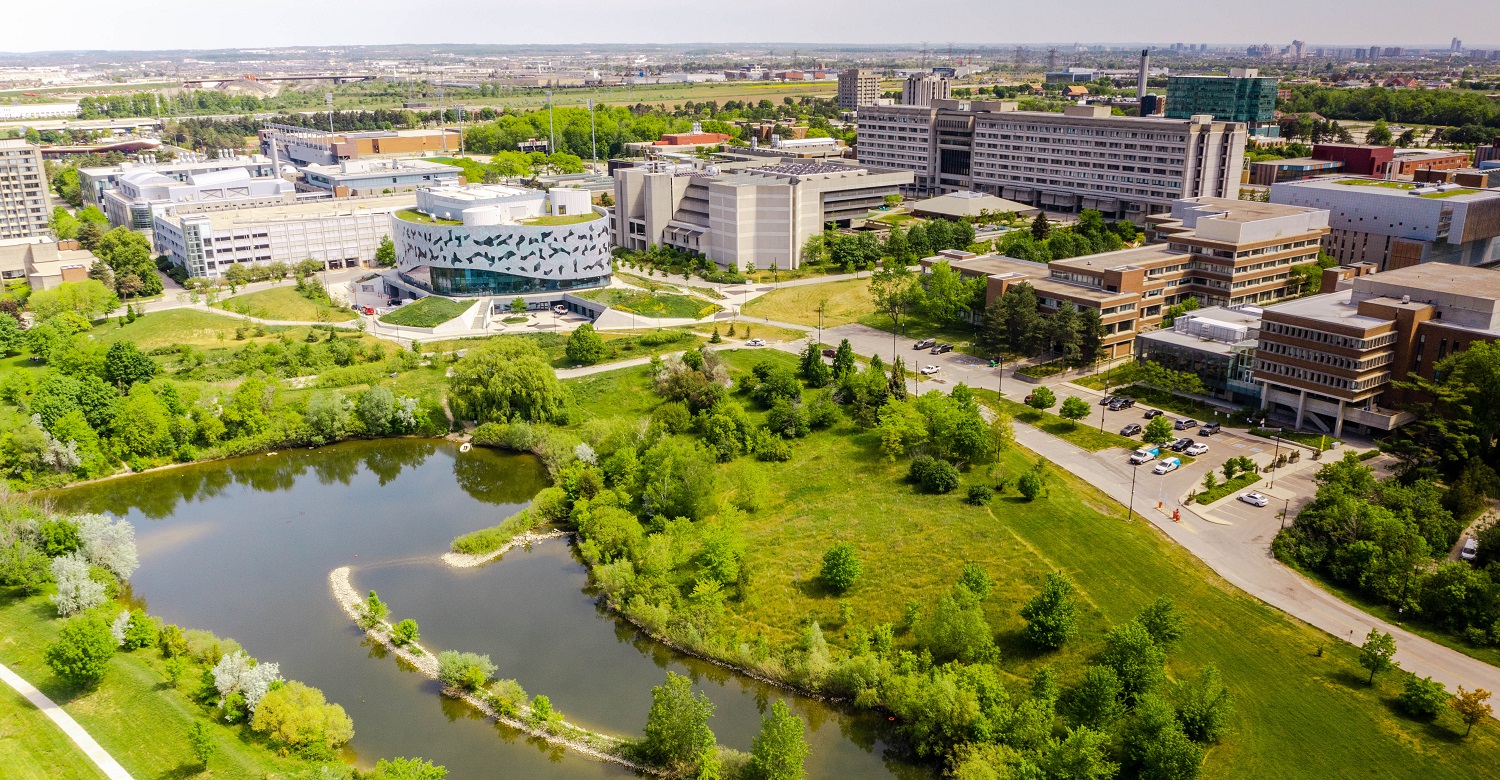 Home » Category Listing »
York researchers receive more than $16 million in SSHRC funding
TORONTO, June 16, 2022 — The Hon. François-Philippe Champagne, federal minister of innovation, science and industry, today announced more than $175 million in Social Sciences & Humanities Research Council of Canada (SSHRC) funding to support important research across Canada.
In all, more than 40 research projects at York University will receive a boost of $16 million in total SSHRC federal funding, including almost $10 million in Partnership Grants for long-term research projects in anti-homelessness, global health, LGBTQ+ poverty and Indigenous rights and reconciliation.
All four York researchers invited to submit a full application for Partnership Grants were successful, marking the first time the University has boasted a 100 per cent success rate.
"York has long been recognized as a leader in the humanities and social sciences, so we are gratified that SSHRC is recognizing and supporting the York researchers who have received funding through the Insight Grants and Partnership Development Grants, and for our graduate students who have also received support," said Rhonda Lenton, President and Vice-Chancellor, York University. "We are particularly delighted for all four of our researchers who received Partnership Grants, which will sustain urgent efforts to combat poverty and homelessness and to strengthen our global public health regime and the self-determination of Indigenous communities."
Here are the four Partnership Grant recipients, each of whom has received close to $2.5 million in support of six- and seven-year projects.
Stephen Gaetz, a professor in the Faculty of Education, has received a second consecutive Partnership Grant to continue his work as president and CEO of the Canadian Observatory on Homelessness (COH), an anti-homelessness research institute that was previously funded by the SSHRC in 2012.
Steven Hoffman, professor of Global Health, Law, and Political Science at the Faculty of Health and Osgoode Hall Law School and the Dahdaleh Distinguished Chair in Global Governance & Legal Epidemiology, and director of the Global Strategy Lab, will pursue research into a global framework for sustainable antimicrobial drug use and preventing the proliferation of drug-resistant bacteria.
Nick Mulé, professor of gender and sexuality at the Faculty of Liberal Arts & Professional Studies, will undertake a project called 2SLGBTQ+ Poverty in Canada: Improving Livelihood and Social Wellbeing. The initiative will address disproportionate vulnerability to poverty among Two-Spirit, lesbian, gay, bisexual, transgender, and queer plus (2SLGBTQ+) people.

Dayna Scott of Osgoode Hall Law School and the Faculty of Environment & Urban Change, along with project co-director Heidi Kiiwetinepinesiik Stark of the University of Victoria, received funding for "Infrastructure Beyond Extractivism: Material Approaches to Restoring Indigenous Jurisdiction," which will explore novel approaches restoring Indigenous jurisdiction over lands and waterways.
Today's announcement also includes $5.2 million in Insight Grants for 30 researcher projects across multiple Faculties, including the Faculty of Health, the Faculty of Liberal Arts & Professional Studies, the School of the Arts, Performance & Design, the Faculty of Education, the Faculty of Environment & Urban Change, the Schulich School of Business and Osgoode Hall Law School.
In addition, six York researchers received just over $1 million in funding under the Partnership Development Grants Program to foster new research and related activities with new or existing partners, as well as to design and test new partnership approaches.
Amir Asif, York's Vice-President Research & Innovation, said: "I want to congratulate today's award recipients and wish them success in their research endeavours. SSHRC's investment in the social sciences and humanities at York University affirms and validates our commitments to scholarship and knowledge-seeking and to building a more sustainable and equitable future."
"This has been a remarkable year for York. To date, York has achieved record levels of research funding across all three tri-councils, and has accomplished the highest ever funding in York's history with a 100 per cent success rate in the Partnership Grants, Partnership Development Grants and SSHRC Connection Grants, as well as our most successful year in SSHRC Insight Grants. I attribute this success to the passion and dedication of our research community and staff who are so committed to helping York conduct purposeful research for positive change."
A complete list of the SSHRC funding grants can be found here.
-30-
York University is a modern, multi-campus, urban university located in Toronto, Ontario. Backed by a diverse group of students, faculty, staff, alumni and partners, we bring a uniquely global perspective to help solve societal challenges, drive positive change and prepare our students for success. York's fully bilingual Glendon Campus is home to Southern Ontario's Centre of Excellence for French Language and Bilingual Postsecondary Education. York's campuses in Costa Rica and India offer students exceptional transnational learning opportunities and innovative programs. Together, we can make things right for our communities, our planet, and our future.

Media Contact:
Matt LaForge, York University Media Relations, 437-242-1547, mlaforge@yorku.ca