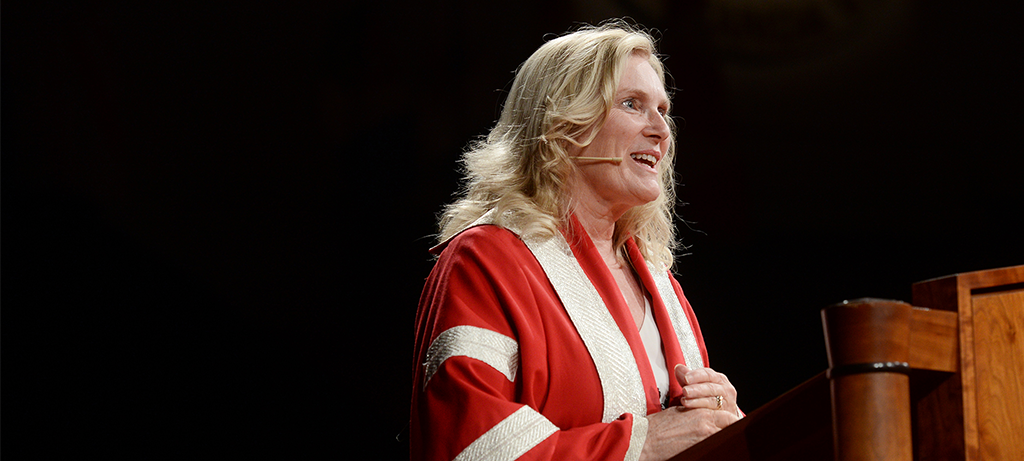 York University's mission is to provide a broad demographic of students access to a high-quality, research- intensive university experience committed to the public good. We believe the success of that mission rests on four pillars: access, excellence, connectedness and impact.
---
4 Pillars
---
Access
At York, we don't believe that eligible students should be left behind. We must remove barriers so that all bright and highly motivated people can take advantage of what the university can give them, and so they in turn can contribute to the welfare of others. This means increasing our financial support for students in need, and it also means redoubling our commitment to recruiting more mature students, Black, Indigenous and people of colour, people with disabilities, members of the LGBTQ2+ communities, and citizens from across the world. A diverse community enriches us culturally and intellectually.
---
Connectedness
We live in a world where it is increasingly important to be connected—to one another, to our communities and neighbours, to the world around us, and to our values. We are building and strengthening multi sector partnerships that allow us to face global issues like climate change, inequality and poverty, and the refugee crisis. No longer is it sufficient to think of the university as a distinct physical location. Technology and globalization are enhancing international exchanges and global research networks, and facilitating pedagogical innovation in ways that are transforming how students learn and access information.
---
Excellence
York is a well-established leader in interdisciplinary and transdisciplinary programs. Innovation and entrepreneurship are central to our efforts in bridging research application and student engagement, and as part of a broader strategy to provide hands-on learning activities in every program.
Entrepreneurship activities and experiential education are offered across all faculties. We offer high-quality programs in response to emerging labour market needs, while revitalizing the humanities and social sciences, and we will continue to invest in our campuses to enhance the student learning experience.
---
Impact
York's impact on the world is the product of increased access, connectedness and excellence. By opening the University's doors to all eligible students, broadening and deepening our ties to the communities we serve, and improving the quality of the work we do, York makes a positive impact in society.