Written by Elaine Coburn, Director of the Centre for Feminist Research (CFR). The CFR held this panel on March 30.
"Widespread and rapid changes in the atmosphere, ocean, cryosphere and biosphere have occurred. Human-caused climate change is already affecting many weather and climate extremes in every region across the globe. This has led to widespread adverse impacts and related losses and damages to nature and people. Vulnerable communities who have historically contributed the least to current climate change are disproportionately affected."
This is one of the sober assessments in the 2023 Intergovernmental Panel on Climate Change synthesis report. How can we grapple with these changes in climate, and the consequences for nature and for people, especially the most vulnerable among us?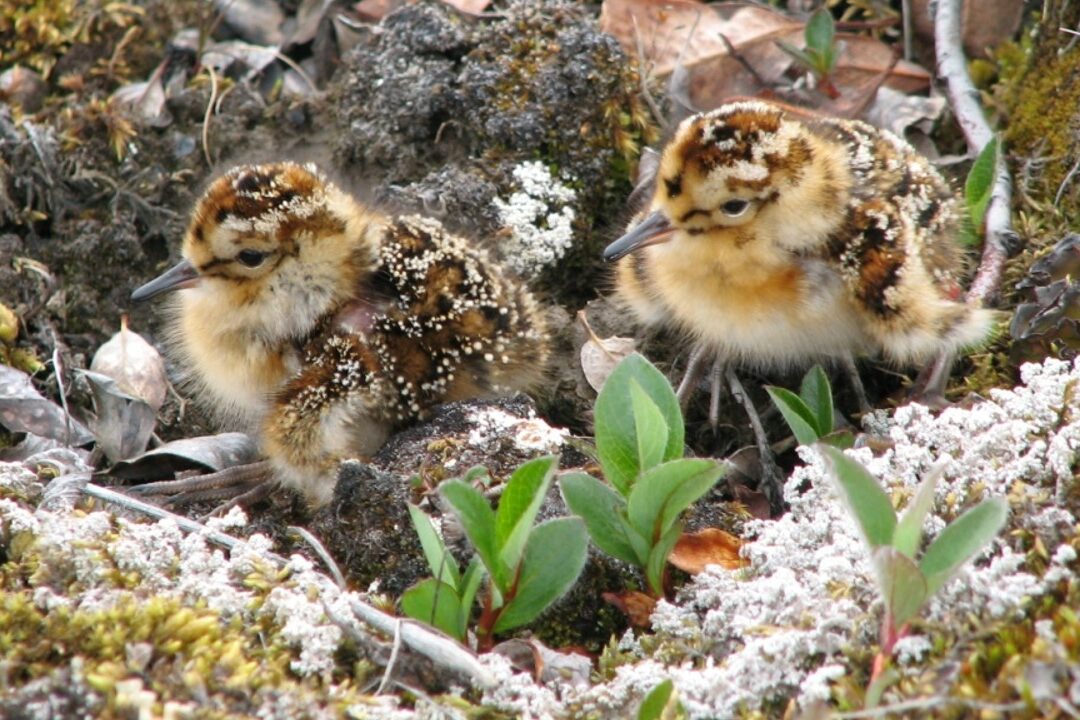 As an ecologist who is interested in the effects of climate change on migratory birds, Dr. Laura McKinnon's research aims to document how the warming of the Arctic and sub-Artic regions are affecting arctic birds. Effects of climate change are not always easy to detect. Though global warming may result in changes in availability of food sources for birds, Dr. McKinnon explained, the warmer weather could also reduce energy requirements. Not only are birds facing potential changes in resources, they are also facing potential changes in predation pressure as some predators, such as the red fox, expand their range further north. Researchers can collect data to provide insight into how bird species may cope with these changes, but "If we want to challenge climate change and protect migrant bird populations," Dr. McKinnon emphasized, "it will take more than scientists studying what is happening to them. We need collective conservation efforts that tackle the social, political and environmental aspects of climate change."
For Dr. Byomkesh Talukder, climate change has effects that can be measured in changes to nature and to human communities, where his own research in Bangladesh, shows the wide-ranging consequences of rising oceans and the salination of fresh water rivers. Fresh water fish, once important to local diets, do not survive in the salinated water. High blood pressure in adult men and women, as well as miscarriages in women, are some of the more immediate health consequences. But communities are affected in other ways. "In particular, women are suffering from miscarriages" Dr. Talukder notes, "and their mental health is also suffering, since they now must travel and wait long hours for access to fresh water, which we all need to survive." Grappling with climate change means taking up these complexities, which affect both local ecological systems and the human communities that depend on them for survival.
In her work on the Green New Deal, sociologist Dr. Joanna Robinson emphasizes that taking up the challenges of climate change is necessary for life to continue: the stakes cannot be overstated for human beings and for many other forms of life. There are solutions, however, especially as the consensus shifts to recognize the urgency of climate change. "We can support a shift to a greener economy, not just through new technologies" Dr. Robinson argues, "but by expanding those parts of the economy that have always been green, like the caring and service professions." Best practices from around the world can be taken up anywhere, for instance, through policies that centre measures of well-being as central to political decision-making, as in Aotearoa/New Zealand, rather than a narrow focus on economic growth. At its best, climate change movements can bring about transformations that will enable a livable planet, but also a more equitable one. "In places like Canada, Indigenous knowledges are a critical to challenging climate change" Dr. Robinson emphasized, "and to creating more just relationships."
Filmmaker Shabnam Sukhdev presented a short clip from her film, Earth Crusader, which invites us to listen to the late Didi Contractor. A German American urban designer who lived most of her life in India, Contractor lived her ecological commitments in the buildings that she created and in her own home. Contractor is blunt in her assessment of the challenges of living ecologically, "It's very difficult to walk your talk, because it's set up against you." Nonetheless, sustainable ways of living are worth striving for, she emphasized, in work and in life. Contractor created beautiful, functional and ecological buildings and lived her own life without waste, to be respectful to the planet and to future generations. "A place in heaven, for me, is the here and now" Contractor added, "And it is in doing small things carefully that we learn to do large things". For Sukhdev, Contractor is a vital reminder that we have choices and that we can choose to live, not just for immediate needs and wants, but in ways that are responsible to life now and in the years to come. As Contractor observed about Mahatma Gandhi: "He made his decision keeping in mind the weakest members of society, and to me, the weakest members are those who are yet unborn."
As the latest IPCC report reminds us, climate change is already with us and creating serious harms to nature and to people. Given the crisis we face, all four of the speakers emphasized the importance of acting where you are and with what you know. We can do this through the sciences, the social sciences and the arts, and by listening to and working across disciplines and knowledge traditions. Given the complexities of climate change, all the different ways we understand the world must be mobilized, not for knowledges sake but to galvanize meaningful action now.