Why does one handbag sell for five times the price of another that looks and feels pretty much the same? And how does a luxury label justify a runway show costing millions of dollars, when most of the outfits paraded will never appear for sale?
Schulich marketing Professor Emeritus and author Don Thompson delves into these and other issues in the fast-evolving world of luxury fashion in his new book, The Curious Economics of Luxury Fashion: Millennials, Influencers and a Pandemic.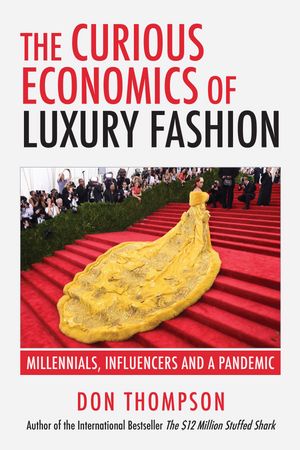 "The traditional model of luxury fashion – elegant retail palaces, perceived scarcity, fabulous runway shows, no discounting ever, no online selling – has faltered under the onslaught of millennials and influencers, all accelerated by the impact of a pandemic," says Thompson.
The book includes stories about the people and inner workings of luxury fashion, gathered from New York, London, Paris and Milan, as well as the rapidly growing markets of China.
For example, fashion designer Tom Ford usually holds fashion shows in the Park Avenue Armory in New York City. In fall 2019, he switched to an abandoned subway station at Bowery and Delancey streets and required the guests – women in high heels – to walk down a three-story stairway to the rails to view his "runway show." Transit Authority workers in safety vests acted as guides. Ford served dumplings and margaritas in plastic cups, rather than the usual champagne cocktails.
And New York's Metropolitan Museum of Art Costume Institute Benefit Ball, run by Anna Wintour, the editor of Vogue, is the most difficult-to-obtain ticket for any cultural event in America with the longest waiting list – despite costing a hundred thousand dollars for tickets, gala outfit and hotel.
The book includes a chapter on "Death by Amazon and AI," which examines the inroads and existential threat of Amazon to the luxury fashion world.
Thompson's book is the result of three years of research into the marketing secrets behind luxury fashion.
Courtesy of YFile.