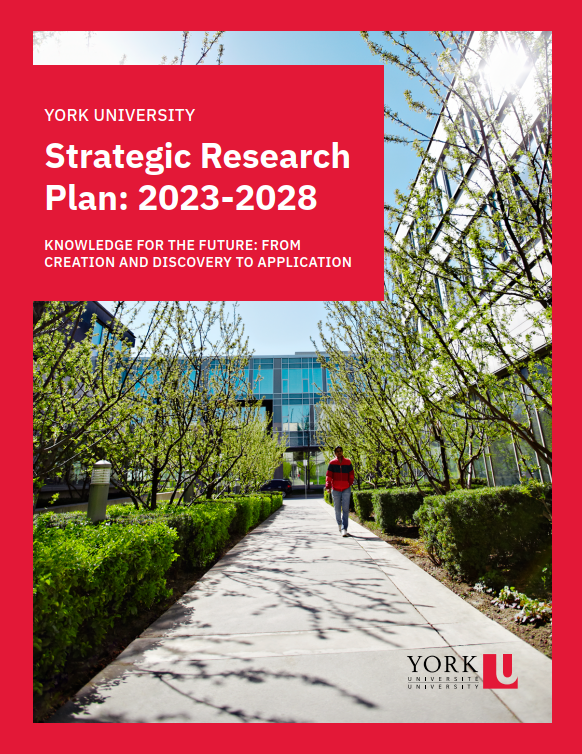 As a comprehensive research-intensive institution, York has a proud tradition of interdisciplinary scholarship and the pursuit of discovery and innovation. Its commitment to excellence brings together a rich diversity of perspectives with a strong sense of social responsibility that is making a difference to the world around us.
Supporting the University Academic Plan 2020-2025: Building a Better Future, this Strategic Research Plan 2023-2028: Knowledge for the Future: From Creation and Discovery to Application lays out a vision for accelerating the growth and supporting the development of our research, scholarship and creative activity over the next five years.
It is a plan that seeks to reaffirm and advance York's commitment to research excellence and to the development and application of new knowledge to create positive change in our local and global communities. This plan showcases the depth and breadth of research at York – research that is innovative; advances critical inquiry and scientific discovery; examines our beliefs and perceptions; and seeks to impact the social, cultural and economic development of our country and beyond.
Research Vision
This plan seeks to advance York's research vision – to aspire to better understand the human condition and the world around us, and to employ the knowledge we gain in the service of society and the health of the planet. York is committed to excellence in research and scholarship in all its forms. Informed by a strong commitment to shared values, including the promotion of social justice, diversity, equity, the public good, social engagement and global citizenship, we believe that intensive engagement in research is a core institutional value that permeates the fabric of the University, and it is this foundation on which York's vibrant and exciting academic environment is built. This plan focuses on advancing the frontiers of knowledge through scholarship and research of the highest quality. This is reaffirmed through York's commitment embedded in its mission, vision and values.
York's Research Areas of Strength: Comprehensive Research Engagement across the Institution
York is providing nationally and internationally recognized research leadership across six broad intersecting areas: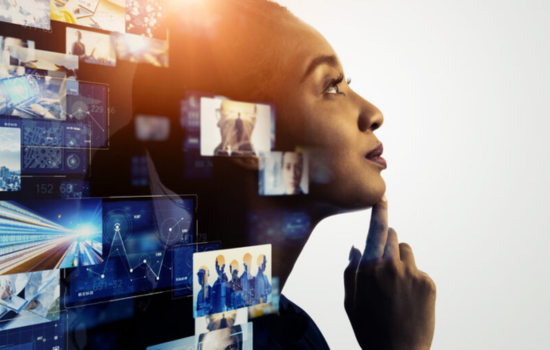 Advancing Fundamental, Discovery and Theoretical Research and Scholarship
Research at York begins with appreciating the importance of fundamental inquiry, theoretical research and creative scholarship to advance social, scientific and technological developments for solving complex societal problems.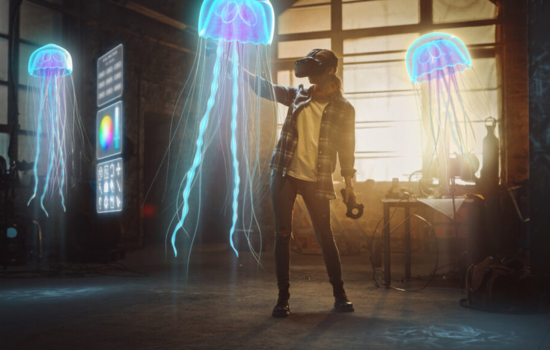 Illuminating Cultures and Cultivating Creativity
As an important contributor to the advancement of creative work and scholarship in the arts and culture in Canada, York is an emerging leader in the conception of new media and design of digital technologies and a groundbreaker in cultural production and creative research.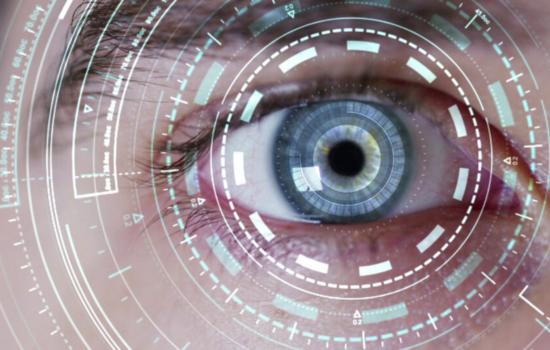 Building Healthy Lives, Communities and Reimagining Futures
York researchers are focusing on improving the understanding of the structural, systemic and individual factors that drive health outcomes, keeping people healthier for longer and redefining and advancing new ways to create positive change.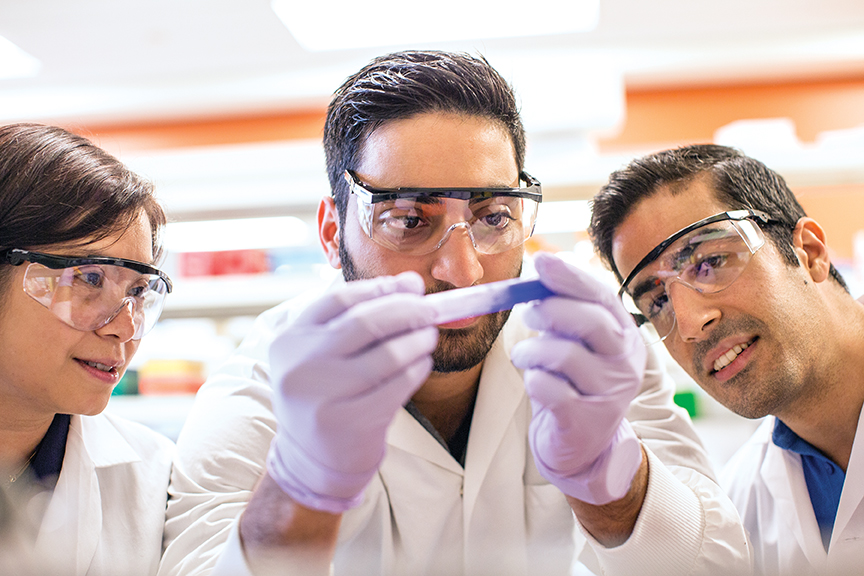 Reaching New Horizons in Science, Technology and Society
York is internationally renowned for its interdisciplinary approach to solving complex problems facing our world today. We pride ourselves for sustaining a framework for socially responsible and inclusive research by co-creating research goals with multidisciplinary academic-community teams, while striving to predict the impact of scientific developments and emerging technologies on society.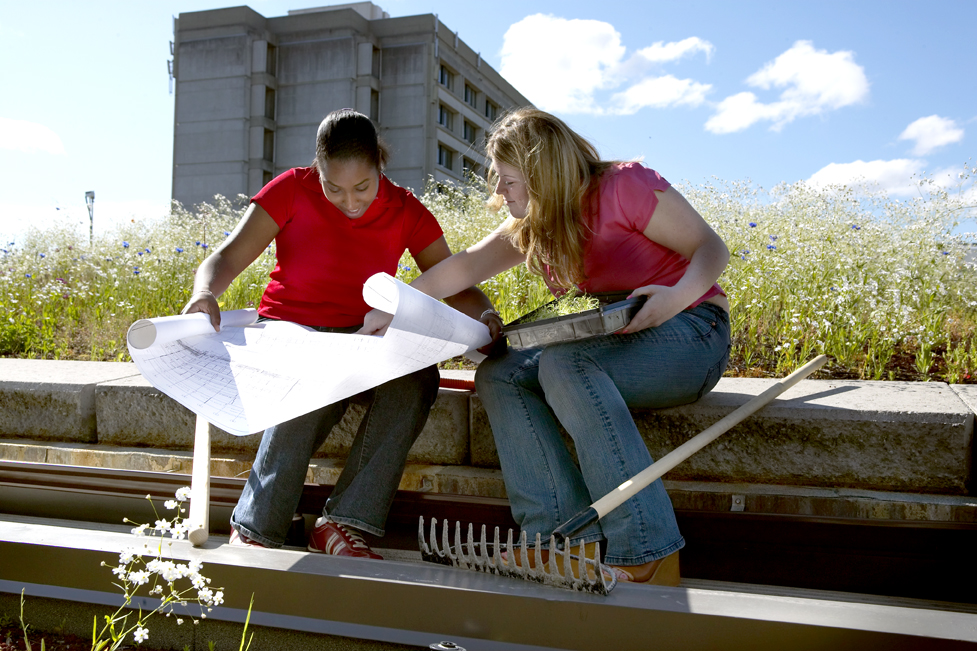 Pursuing Justice, Equity and Sustainability: From Urban Dynamics to Global Challenges
Guided by both the University Academic Plan and York's sustainability goals, our researchers draw on the strengths of our diverse and inclusive community to approach justice, equity and sustainability through a holistic lens of collaboration, innovation and knowledge mobilization.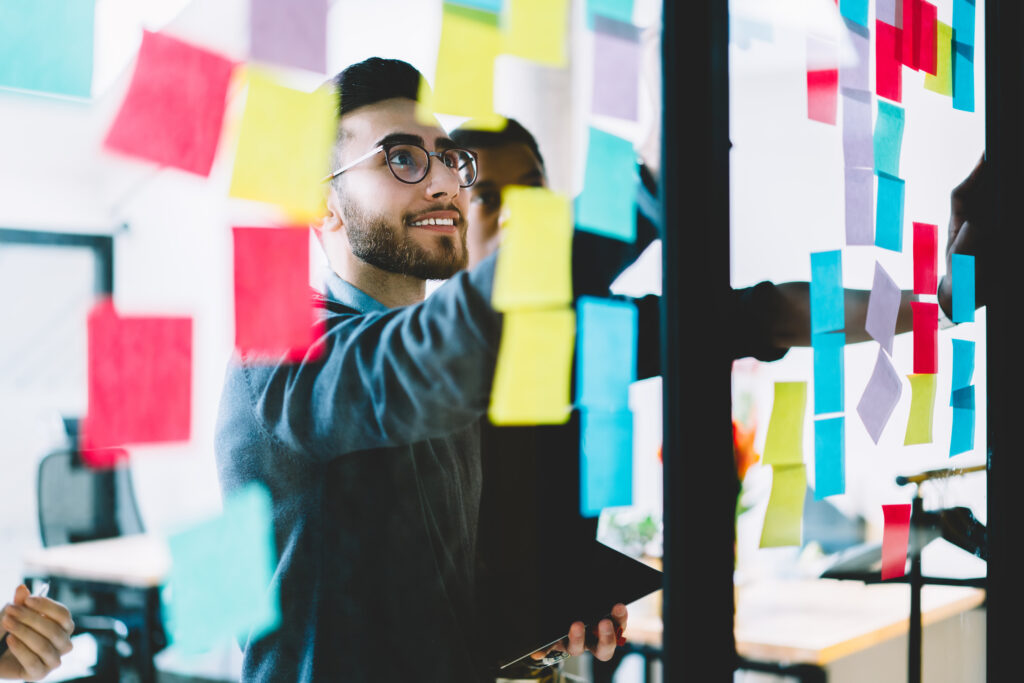 Elevating Entrepreneurship through Socially Responsible Innovation
York fosters a thriving community of scholars who are passionately interested in how socially responsible innovation can improve our economy and our planet. With the increasingly entrepreneurial nature of the University, York continues to create breakthrough innovations by aligning its research with societal and market needs.
"As an international leader in purposeful research, York University is a modern and progressive institution ranked among the top universities in the world for its impact on advancing the United Nations Sustainable Development Goals. York's reputation for excellence in research and related creative activities is rooted in interdisciplinary and intersectional approaches focused on driving positive change. Our faculty work with local and international partners building cross-sector networks that enhance our efforts to build equitable, inclusive and sustainable communities. The new research plan lays out York's strategy for intensifying our scholarly activities over the next five years continuing to propel the University forward as one of the most influential universities in Canada and beyond."
— President and Vice-Chancellor Rhonda Lenton
"The Strategic Research Plan offers a comprehensive and clear vision for York to grow its global impact and excel in its high standing as a research-intensive university. York stands ready to further its expertise and leadership in such fields as artificial intelligence, digital cultures, global health, Indigenous futurities, sustainability, and more. I want to thank the advisory committee for their work and their passion, as well as to the entire York community who helped to develop and contribute to this plan alongside us. I am confident that this community of changemakers can take this strategic research plan and bring it to life."
— Vice-President Research and Innovation Amir Asif
York's Research Opportunities: Compelling Opportunities for the Strategic Development of Research
Strategically, by committing to supporting and building these areas of opportunity, we are positioning ourselves to further enhance the profile and deepen the recognition of York's ground-breaking scholarship that informs our academic programming. Other new opportunities reflect the progress of our scholarship and the evolving world around us in areas where York researchers have the potential to excel: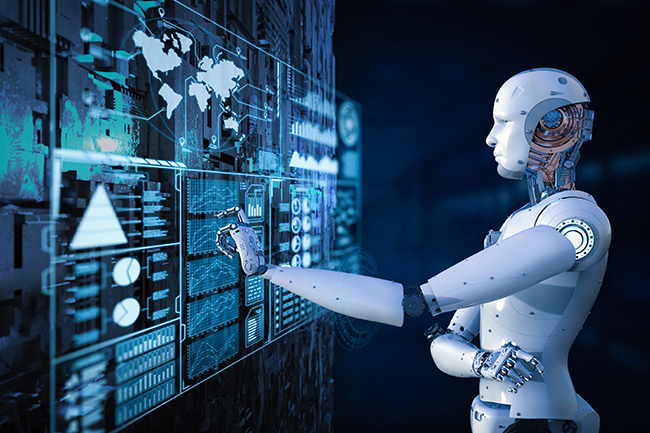 Digital Cultures and Disruptive Technologies
Support in this area will leverage York's current success in digital media, AI, data science and the broader impacts of innovation on society, encouraging continued innovation to sustain our leadership.
Healthy Communities, Equity and Global Well-being
The tremendous wealth offered by the surrounding disciplines at the University will provide unique perspectives and innovative approaches to solving some of the most pressing questions in health promotion and practice, disease and injury prevention, and health care delivery.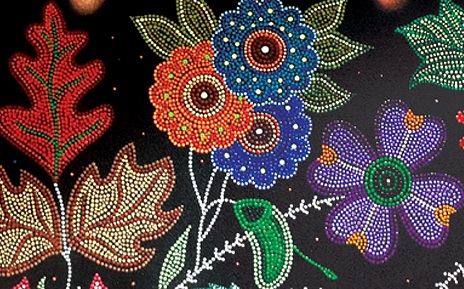 Indigenous Futurities
Collaboration in exploring Indigenous and non-Indigenous approaches in these areas, while understanding the need for Indigenous researchers to take the lead, will mark the distinctiveness of York's approach.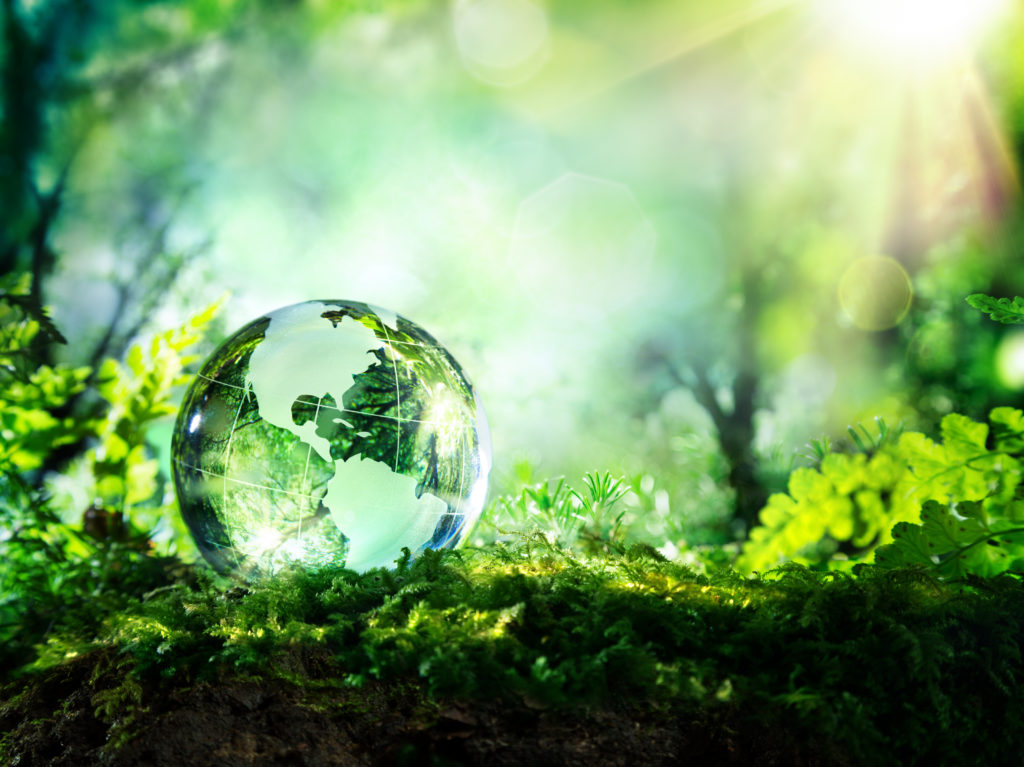 Climate Action for a Sustainable Planet
We plan to continue investing in our whole-institution approach to sustainability, embedding sustainable principles in every aspect of university life and generating knowledge that integrates the social, cultural, economic and environmental dimensions of complex sustainability challenges at scales ranging from the local to the global.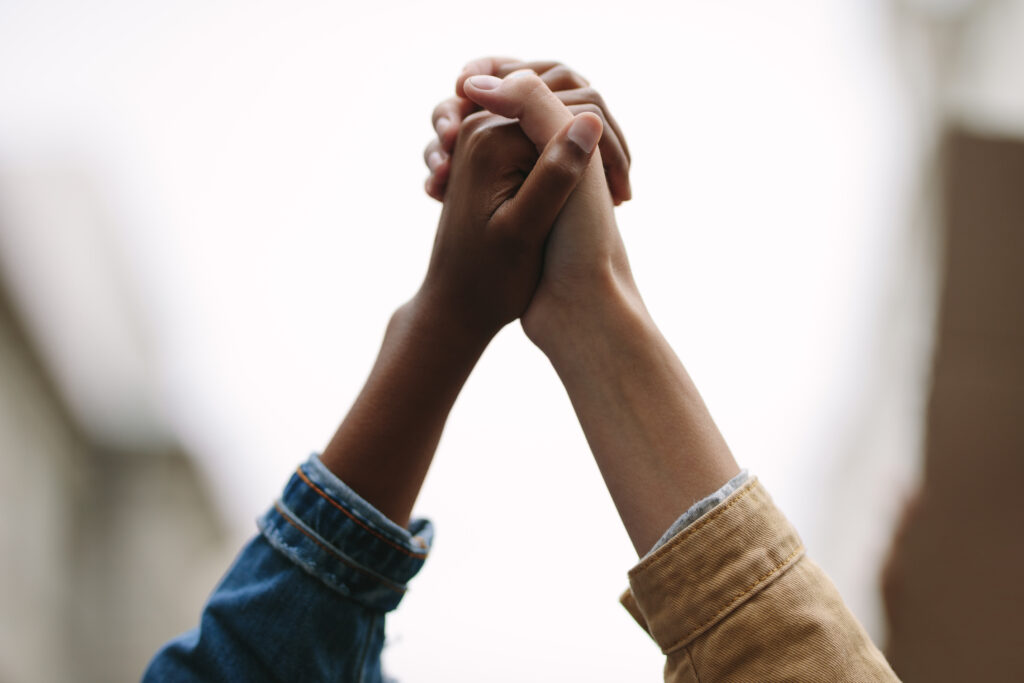 Social Justice, Peace and Equitable Relations
In building on our commitments to decolonization, equity, diversity, inclusion and societal justice, we will continue to enhance and support our research efforts over the next five years, informing critical discussions of the sources and nature of inequalities and oppressions; in turn, these initiatives will better inform actions that can change and transform these inequalities.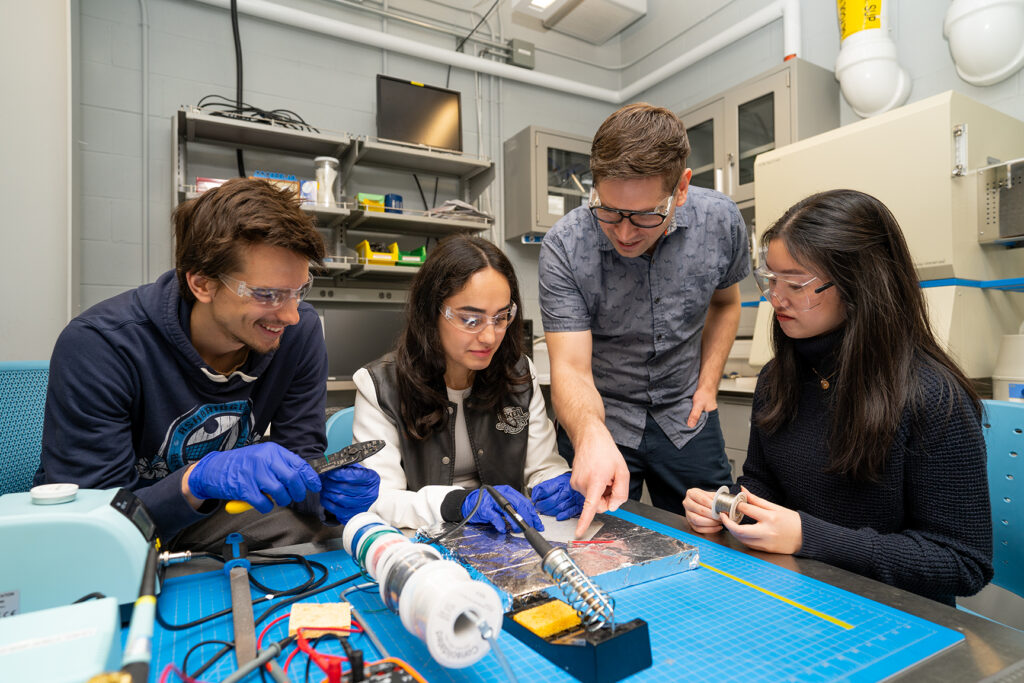 Inter- and Transdisciplinary Research Innovation
Over the next five years, York researchers will continue to develop more novel transdisciplinary projects, continuing to break down disciplinary constructs and expand on research that considers and responds to socially relevant issues.
Summary & Expectations
Research, scholarship and creative activity are integral to the fabric of York. Their growth and development are among the highest priorities for the University. With a strong commitment to quality, social justice, responsibility and academic freedom, York delivers research that advances critical inquiry and scientific discovery, challenges our beliefs and perceptions, and affects the social, cultural and economic development of our country and beyond. This plan reflects York's commitment to research excellence and to the development of new knowledge and creative activity. In moving us closer to achieving our research ambitions, implementation will be established through collegial discussion with our units and faculties as well as our external research partners as we develop and align research priorities going forward. Success will be measured through demonstration of growth in national and international recognition of our research, scholarship and creative activities, further acceleration of the strong pace of growth of our research funding and outputs, the success of our students, the recognition of our faculty for their scholarly achievements, and the benefits delivered to communities and society at large.