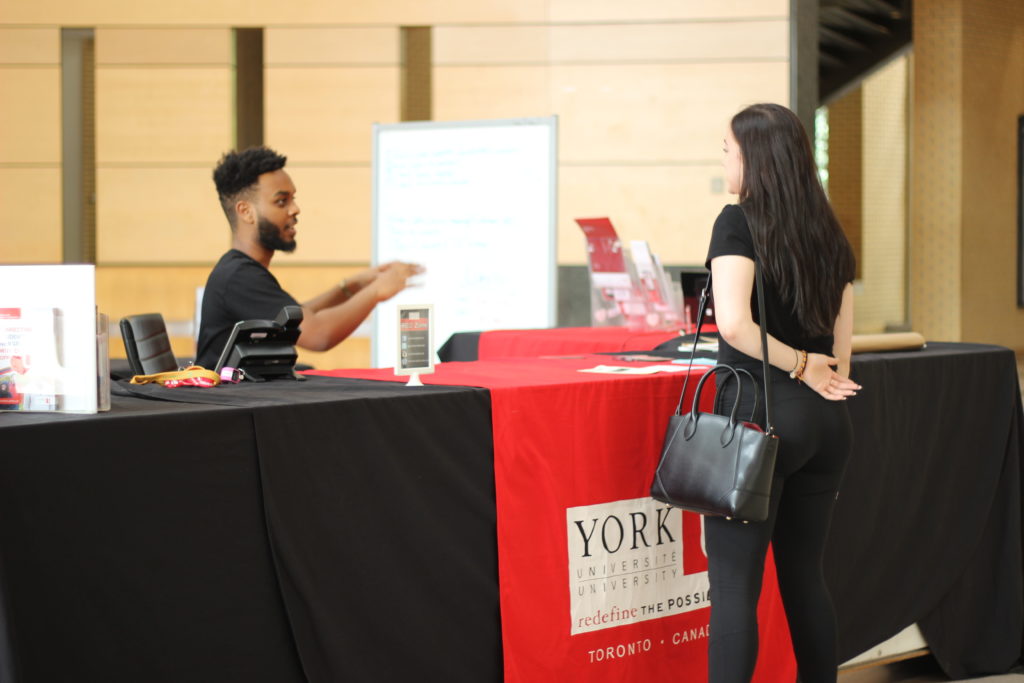 Connect With Us
Have any questions about student clubs & organizations or campus resources?
Connect with us by email at yuengage@yorku.ca, our Virtual Kiosk Live Chat or on social media!
About Us
The Student Engagement team, formerly known as RED Zone and Club Peer Mentors, aims to provide mentorship to student clubs & organizations, and connect students to key campus resources through in person & online support, and programming. Our Student Engagement Ambassadors strive to build a dynamic & inclusive community at York University that opens doors to new experiences and establishes new relationships for students.
Student Clubs & Organizations
With over 350 student clubs and organizations to get involved in on YU Connect, our team supports student clubs to help them achieve their goals. Whether it's to raise money for a charity, win a championship, or just bring students together to have a good time, we act as a resource for everyone who knows university is more than just attending class; it's about getting involved! So, if a club needs information about how to join, create or maintain a club, find funding, promote themselves, book space on campus or anything else, we're here to help!
We are also home to 2 SCLD Club Councils: Interfaith & Charity Council.
Interfaith Council
The Interfaith Council (IFC) consists of representatives from all of the religious groups on campus. The IFC is charged with running the Scott Religious Centre and advises the University, through the Director of the Centre for Student Community & Leadership Development, on matters relating to the Centre and religious affairs and activities on campus.
Charity Council
The Charity Council consists of representatives from all of the charity organizations on campus. The charity council meets once a month. There the charitable organizations learn specific skills on how to better run their organization. They are taught specific skills in fundraising and campaigning fundraising events.
Campus Resources
Through training and their own university experiences, our team assists helps locate the resource best fit for you. We can help direct you with questions or issues regarding: Academic inquiries, Financial inquiries, Student account, Orientation week, College hosted events & affiliations, YU-card, Parking and transportation, Campus jobs and more. Ultimately, we are here to ensure students are equipped with the necessary information to get the most of out of their university experience.
We are also home to community-building programming, such as Find Your Zone.
Find Your Zone
Find Your Zone is an event for undergraduate students looking find friends, community and connection. Attendees will have a chance to participate in team building activities, gaining support from peers to overcome challenges, and allowing a space for students to connect with others and make new connections! It features several student leaders who are involved in various organizations and how they made the best of their university career. Our goal is to have students feel more confident and knowledgeable and instill a sense of community!