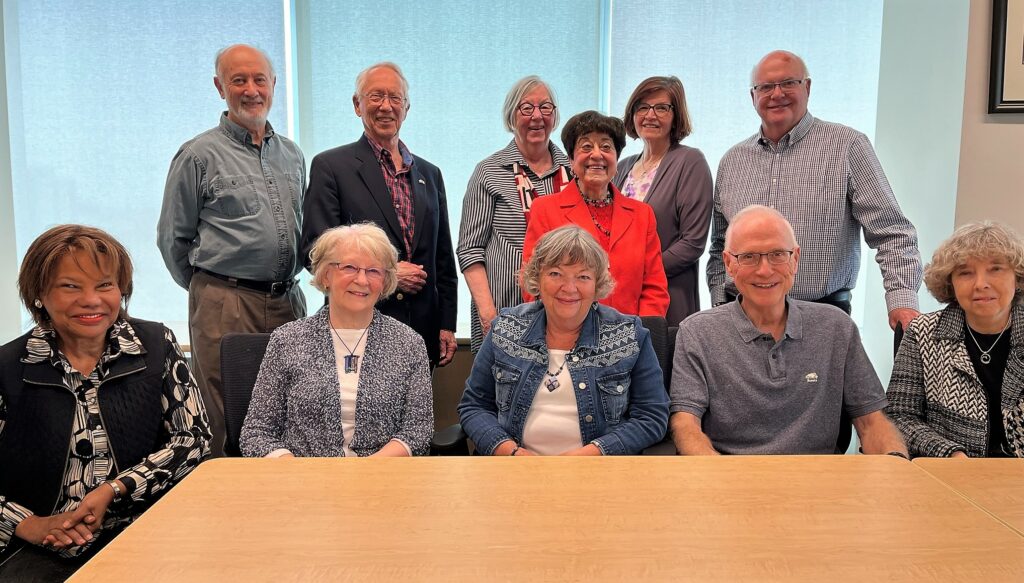 The York University Retirees' Association
is a voluntary group which represents
retired employees from all the employee
groups -- faculty, staff and managers --
who wish to maintain contact with
the University and each other.
JOINING THE RANKS OF YORK RETIREES?
If you are a York retiree or planning to retire and
you would like to receive an "info page" about the
Retirees' Association (without having to surf this website),
please e-mail yura@yorku.ca
WELCOME.... DIANE BEELEN WOODY & STEVE DRANITSARIS, YURA CO-PRESIDENTS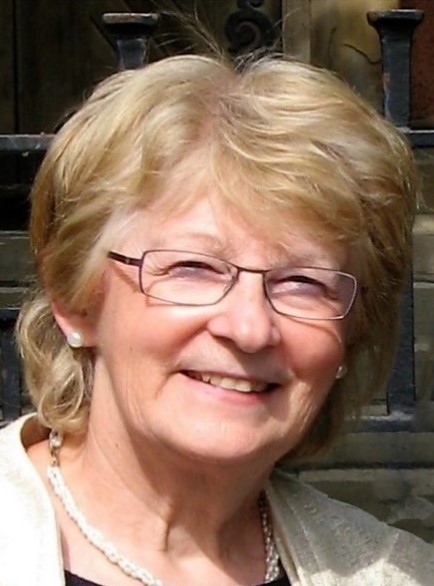 As YURA co-presidents we welcome you to the YURA website; here you will find information about our organization, summaries of events and activities with photos, and a wealth of information about upcoming workshops and social outings as well as learning and volunteer opportunities. We strive to provide relevant information about wellness and well-being during retirement, the better to experience the joys and rewards of this stage of life, while simultaneously learning to navigate the inevitable challenges. We are proud to have one of the most active university retirees' associations in Canada, with approximately 400 retired staff and faculty members.
Our first year as co-presidents has been a very busy one, with the additional challenge of completing two office moves. We are now happily settled in the Lorna Marsden Honour Court and we invite members to drop by (Tues/Wed/Thurs between 11 a.m. and 3 p.m.). We thank our Office Volunteers who are currently assisting us with implementing a process for Records Management. We are deeply grateful to our co-officers, Secretary Marla Chodak and Treasurer Melody King, and to all....

... click here to read more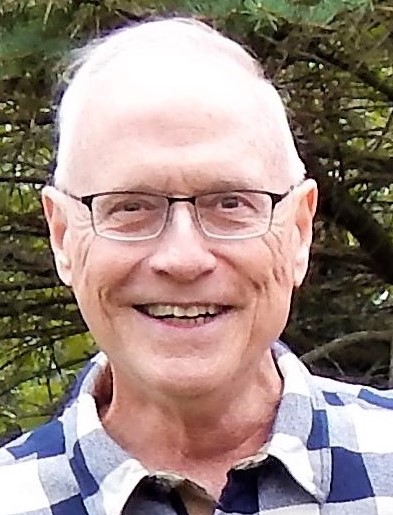 Learn More
YURA Walkers Raise $20,000 for Student Food Bank
Nineteen members of the York University Retirees' Association, accompanied by several members of University staff, walked 5 km around the Keele Campus on October 3rd in support of the YFS Food Support Centre. In total, more than $20,000 has been raised to date from donations received to sponsor walk participants from retirees, friends, family and former co-workers and colleagues.
For the full story with more pics, click here.
Donations in support of this fundraising effort can be made until the end of October… click here to donate.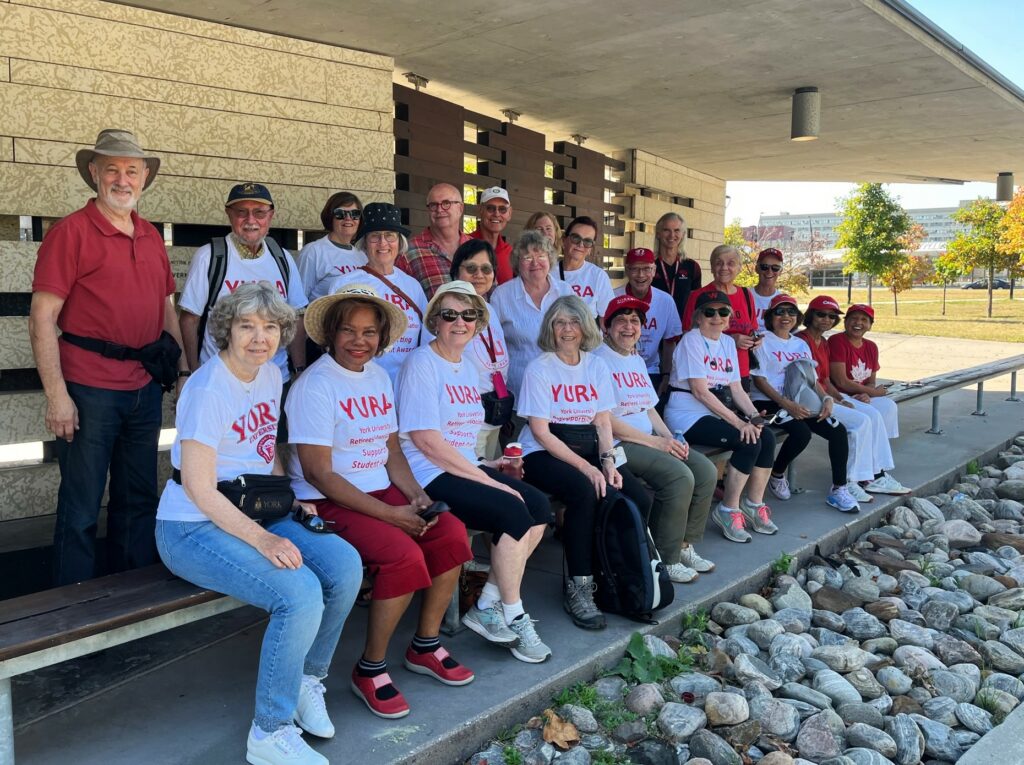 Online "Interbeing Wellness" Sessions Offered Free to YURA Members
Exciting News! Starting Monday, October 23 and running to Thursday, December 14, Dr. Harvey Skinner and Susan Harris wwill begin the 8-week online (via Zoom) Fall Series of Interbeing Wellness (formally Stress Busting)
Mondays: Qi Gong with Harvey from noon – 12:30pm and then Mindfulness Meditation with Susan from 12:30 – 1:00pm.
Thursdays: Qi Gong with Harvey from noon – 12:30pm
Registration is Free at: https://stressbusting.info.yorku.ca/
All Sessions offered online via Zoom: video recordings available of past sessions
Open to all. No prior experience required.
In this time of intersecting crises, changing the name of the program from Stress Busting to Interbeing Wellness, emphasizes practices that acknowledge Healing Ourselves is intertwined with Healing Others and Healing our World.
YURA Café has Resumed for Fall 2023
This popular monthly coffee hour moderated by Fran Wilkinson, professor emerita of psychology, has resumed this Fall with the first online get-together on September 12. Sessions are being held the second Tuesday of each month at 10:00 a.m. If you are feeling isolated, cut off from seeing friends and family, or just wanting to visit with other York retirees, this informal Zoom coffee hour allows you to get together with other YURA members to discuss topics of common interest, to chat and often to chuckle.
Vaccinations for the Over 60 Crowd
At the YURA Café on September 12, Dr. Fran Wilkinson presented a brief overview of important vaccines for seniors and their likely availability. To view her presentation, which includes links to authoritative websites, please click here.
Using the HONK mobile app
On October 10, Tanya Thompson of York's Parking Office demonstrated how to use the HONK Mobile App. Chris Russel and Jean Chan Kong of the University's Information Security office also discussed anti-virus software for use on personal devices and the types of malware and fraudulent scams that are circulating,
Climate Distress: Helping Ourselves, Healing Our Planet
At the YURA Café on November 14, Dr. Harvey Skinner, founding dean of York's Faculty of Health (and an active YURA member) and his colleague, Susan Harris, led an interactive online session that presented research findings on climate distress, introduced wellness practices for compassion and resiliency, explored how climate change is affecting us, and discussed what we can do individually for helping ourselves and collectively healing the planet.
Upcoming
The final YURA Café session for the 2023 year will be held on Tuesday, December 12 at 10 a.m. on Zoom. Please join us for friendly conversation with other YURA members about current happenings and plans for the 2024 year. As always, all registered YURA members will receive an e-mail with the Zoom link for this session a few days in advance.
2023 YURA AGM
The 2023 Annual General Meeting of the York University Retirees' Association was held on Friday, October 27.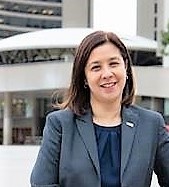 This year's guest speaker, Dr. Eileen de Villa, Medical Officer of Health for the City of Toronto, discussed public health challenges and opportunities. Her talk was informative and thought provoking and generated a fairly dynamic question and answer session afterwards.
CLICK HERE for a report about the AGM with links to the agenda and reports covering YURA activities and finances for the past 2022-2023 year that were prepared for the AGM business meeting. Links are also provided to the slide presentation for the AGM business meeting and to a photo gallery of pictures taken at the event.
Thanks to everyone who helped out with the event.
YURA Office in New Location
The YURA office has re-opened in its new location in the Lorna Marsden Honour Court on York Blvd., just to the north of the Schulich School of Business and just east of the York University subway station. Staffed by YURA volunteers, the office is open Tuesday, Wednesday and Thursday from 11 a.m. to 3 p.m. YURA members are invited to stop by the office for a visit, whenever on campus. The office e-mail address is yura@yorku.ca and telephone 416.736.2100 extn. 70664.
YURA Membership 2023-2024
Click here for more information, instructions and forms for both membership renewal and applications to become new YURA members.
Membership renewal information and forms for the 2023-2024 year (October 1 to September 30) has been circulated to all current YURA members in early July. Membership registration is encouraged by August 15th of each year.
Donations for 2023
YURA members are encouraged to consider a donation to the one or more of the YURA sponsored student awards or other worthwhile YURA-sponsored projects at the University. Among these are the YURA Graduate Student Award, the William Small Award, the YURA Mature Student Bursaries, the Student Food Bank, the York Camps Subsidy Fund (for local kids from disadvantaged families) or the Access to Postsecondary Program (aimed at middle school youth from the local Black Creek community).
To make an on-line donation or to arrange monthly contributions, please click here.
Membership Survey Results Summarized
More than 60% of YURA members participated in a survey conducted in 2022 by the Association's Executive Committee to learn about what members thought about current activities and how YURA could better support its members in the future. A summary of survey results, prepared by professor emeritus and former YURA co-president Ian Greene, can be found by clicking here.
College and University Retiree Associations of Canada (CURAC)
CURAC is the national organization of the postsecondary retirees' associations across Canada. It speaks for the collective on a variety of public policy issues. It provides a number of important services to its members, including an annual conference that highlights best practices among its member associations and promotes collaboration. YURA was among the founders of CURAC.
All YURA members should check out the CURAC website to learn about the initiatives in which it is involved and the services and activities it offers to all retiree association members, including members of YURA.
Charmaine Courtis receives the 2023 CURAC Tribute Award
The 2023 CURAC Tribute Award has been presented to YURA's Past Co-President, Charmaine Courtis. The annual awards were announced at the 2023 Annual Conference of the College and University Retiree Associations of Canada, held in Saskatoon May 31 to June 2.
Elected to the YURA executive in 2015, Charmaine served as Co-President (non-academic) from 2016 to 2022 and continues to serve as Immediate Past President. More...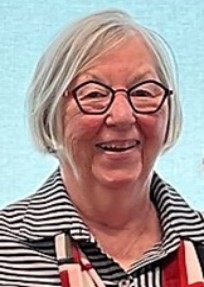 UBC Seeks Seniors for Online Study
YURA members are invited to help University of British Columbia researchers better understand how partners can support each other to pursue valued goals in everyday life. If you and your partner are 60+ years old and would like to participate in an online study, please contact the research team at 604-822-3549 or gripstudy@psych.ubc.ca. More info is available on the research team's website -- click here.