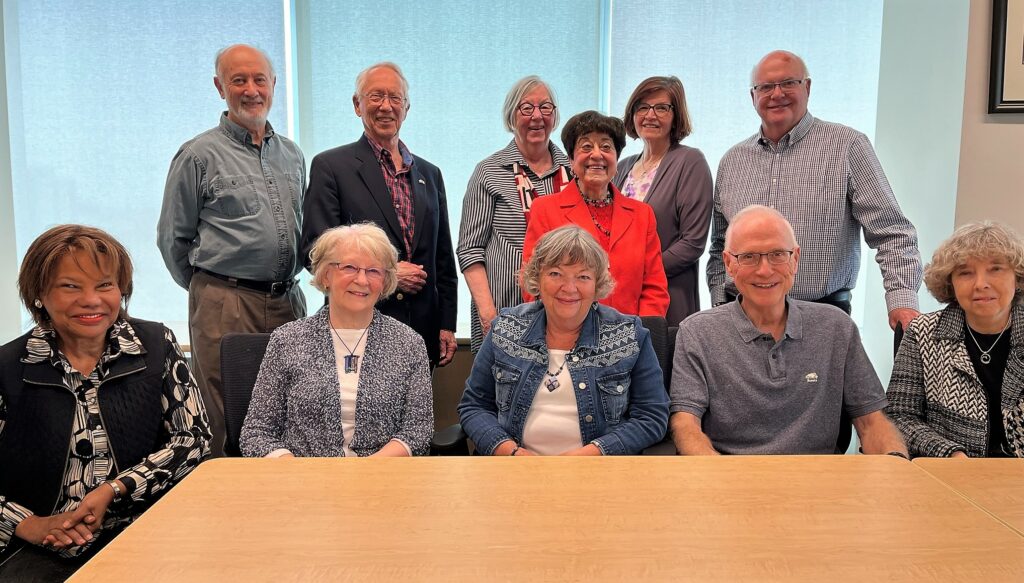 The York University Retirees' Association
is a voluntary group which represents
retired employees from all the employee
groups -- faculty, staff and managers --
who wish to maintain contact with
the University and each other.
JOINING THE RANKS OF YORK RETIREES?
If you are a York retiree or planning to retire and you would
like to receive a brochure with information about the
Retirees' Association (without having to surf this website),
please e-mail yura@yorku.ca
WELCOME.... DIANE BEELEN WOODY & STEVE DRANITSARIS, YURA CO-PRESIDENTS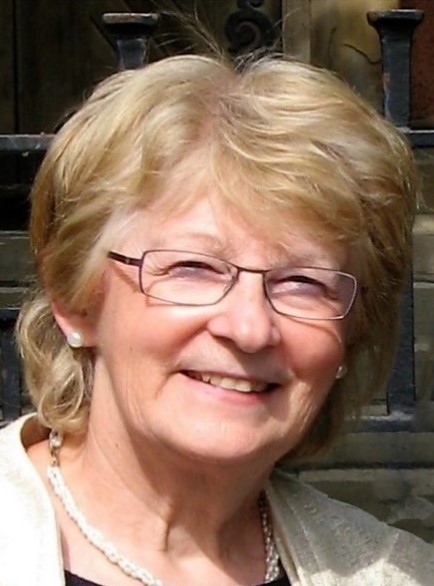 We are very pleased to be starting our terms as co-presidents and to welcome you to the YURA website. In the past few years, much work has been accomplished to have these pages provide the latest information about upcoming events, activities, and volunteer opportunities. We strive to provide relevant information about wellness and well-being during retirement, the better to experience the joys and rewards of this stage of life, while simultaneously learning to navigate the inevitable challenges. We are proud to have one of the most active university retirees' associations in Canada, with approximately 500 retired staff and faculty members.
The pandemic has had a significant impact on our ability to plan in-person events in the past few years. We remain hopeful that 2023 will bring more opportunities to share the unique joy of being together to establish deeper connections with one another and with the York community. In the meantime, YURA has learned to hold virtual events....

... click here to read more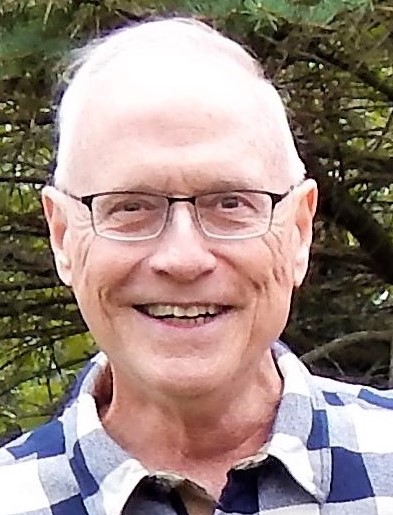 Learn More
YURA Walk in the Humber River Valley
Please join YURA as we walk the lands around the lower Humber River Valley in west Toronto between Bloor Street West and Dundas Street. This event will take place on Tuesday, June 6th (with a rain date of Wednesday, June 14th).
The walk is being led by Professor Emeritus and former Dean, Dr. Peter Victor, Faculty of Environmental and Urban Change, who will provide commentary on the history, flora and fauna of the Humber River Valley. Peter is a long-time resident of the area and avid walker.
CLICK HERE for full details and registration information. Please act quickly if you are interested: the number of participants is being limited to the first 10 who register.
YURA Café to Resume in Fall 2023
This popular monthly coffee hour moderated by Fran Wilkinson, professor emerita of psychology, will resume in Fall 2023. If you are feeling isolated, cut off from seeing friends and family, or just wanting to visit with other York retirees, this informal Zoom coffee hour allows you to get together with other YURA members to discuss topics of common interest, to chat and often to chuckle. The dates for the monthly sessions will be announced in early September. Registered YURA members receive an email invitation to attend the YURA Café (with the Zoom link) several days in advance of the event.
2023 YURA AGM Scheduled for October 27
The 2023 Annual General Meeting of the York University Retirees' Association has been scheduled for Friday, October 27 at 11 a.m. Please mark this date in your calendar!
This year's AGM in October will be held in "hybrid" format. The in-person event will be held in a banquet hall on the Convention level of the Second Student Centre (located on the Keele campus, just to the south of the Ross Building). A lunch will be offered to those attending in person. The in-person event will provide an opportunity to re-connect with other retirees from York, to hear a stimulating talk and to actively participate in discussions about YURA. At the same time, we will use technology so that both the guest speaker's address and our AGM discussion will be made available to those unable to attend in person.
Dr. Eileen de Villa, Medical Officer of Health for the City of Toronto, has agreed to be this year's guest speaker.
For information about the 2022 YURA Annual General Meeting held last October (including background materials) and the guest speaker, please click here.
Bill 23 and the Future of the GTHA Region
Dr. Mark Winfield's presentation now on Youtube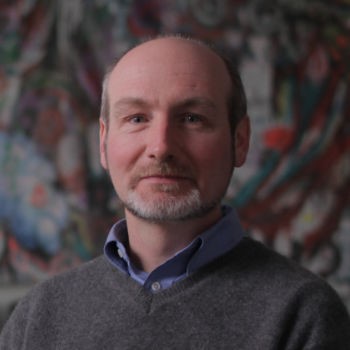 Prof. Winfield attended the YURA Café on January 17th at which he discussed the Province's Bill 23 and its potential impact on the "Greenbelt" surrounding the Greater Toronto and Hamilton Region. For those who missed his presentation or for those who would like to revisit his presentation, it is now available on the EUC (Faculty of Environmental & Urban Change) channel or by clicking here.
Professor in the Faculty of Environmental & Urban Change, Dr. Winfield has academic interests in environmental policy, environmental law, sustainable energy and climate change policy.
YURA Office Closure - Summer Break
YURA will close its temporary office in W129A Bennett Centre on June 14 for a two-month summer break -- giving its volunteer staff some time off, as we have in previous years. The office will re-open in late August or very early September in its new location in the Lorna Marsden Honour Court on York Blvd., across from the York University subway station.
During this summer break, e-mails and phone messages sent to the YURA office will be checked regularly. E-mail yura@yorku.ca or phone 416.736.2100 extn. 70664.
Update on Markham Campus provided to YURA members
At the YURA Café session on November 29, Gary Brewer, Interim President of the York University Development Corporation (YUDC), provided detailed descriptions, with photos and drawings, of the development of York's new Markham Campus as well as the emerging plan for future development of the Keele Campus, recently approved by the University's Board of Governors. For all YURA members to keep informed, courtesy of YUDC, the slide deck presented at the session can be viewed by clicking here.
President Rhonda Lenton reported in her earlier New Year's message, "The Markham Campus is progressing well. York will mark the completion of the campus structure with a Topping Off ceremony in the weeks ahead as we move closer to our official opening in Spring 2024. We are excited to welcome our first cohort of students for select programs this fall – to be delivered at our state-of-the-art Learning Space in the world-class IBM Canada headquarters until they can be transitioned into the new [York University] building."
Donations for 2023
YURA members are encouraged to consider a donation to the one or more of the YURA sponsored student awards or other worthwhile YURA-sponsored projects at the University. Among these are the YURA Graduate Student Award, the William Small Award, the YURA Mature Student Bursaries, the Student Food Bank, the York Camps Subsidy Fund (for local kids from disadvantaged families) or the Access to Postsecondary Program (aimed at middle school youth from the local Black Creek community).
To make an on-line donation or to arrange monthly contributions, please click here.
YURA Membership
Click here for more information, instructions and forms for both membership renewal and applications to become new YURA members.
Membership renewal information and forms for the 2023-2024 year (October 1 to September 30) will be circulated to all current YURA members at the end of June. Membership registration is encouraged by August 15th of each year.
Membership Survey Results Summarized
More than 60% of YURA members participated in a survey conducted in 2022 by the Association's Executive Committee to learn about what members thought about current activities and how YURA could better support its members in the future. A summary of survey results, prepared by professor emeritus and former YURA co-president Ian Greene, can be found by clicking here.
YURA Raises $25,691 for Graduate Student Awards in 2022 Charity Challenge
For the fourth straight year, YURA participated in the Toronto Waterfront Marathon Charity Challenge to raise funds for graduate student awards at the University. The YURA team consisted of 9 YURA retirees and one York faculty member who undertook to seek sponsor donations from former colleagues, co-workers, family and friends. Another six York retirees and one family member joined in YURA's two "virtual" 5 km walks in High Park and in Newmarket in early October. The $25,691 raised puts YURA over its $115,000 goal needed to endow the three Graduate Student Awards that are given annually. Sincere thanks to all participants and supporters over the past four years for making this endowment a reality! For further details and photos about this year's Charity Challenge, please click here.
College and University Retiree Associations of Canada (CURAC)
CURAC is the national organization of the postsecondary retirees' associations across Canada. It speaks for the collective on a variety of public policy issues. It provides a number of important services to its members, including an annual conference that highlights best practices among its member associations and promotes collaboration. YURA was among the founders of CURAC.
All YURA members should check out the CURAC website to learn about the initiatives in which it is involved and the services and activities it offers to all retiree association members, including members of YURA.
Charmaine Courtis receives the 2023 CURAC Tribute Award
The 2023 CURAC Tribute Award has been presented to YURA's Past Co-President, Charmaine Courtis.  The annual awards were announced at the 2023 Annual Conference of the College and University Retiree Associations of Canada, held in Saskatoon May 31 to June 2. 
Elected to the YURA executive in 2015, Charmaine served as Co-President (non-academic) from 2016 to 2022 and continues to serve as Immediate Past President. More...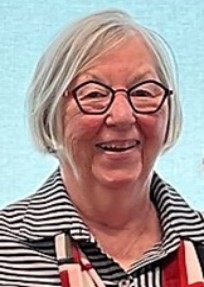 UBC Seeks Seniors for Online Study
YURA members are invited to help University of British Columbia researchers better understand how partners can support each other to pursue valued goals in everyday life. If you and your partner are 60+ years old and would like to participate in an online study, please contact the research team at 604-822-3549 or gripstudy@psych.ubc.ca. More info is available on the research team's website -- click here.
YURA Events Calendar
Quick Links