Bursaries and Awards
YURA sponsors three awards: two for undergraduate students, The William W. Small Award and The YURA Mature Student Bursary, and the YURA Graduate Student Award. Descriptions of these student awards appear below.
Donations
Once a year, the co-presidents of YURA write to members encouraging them to consider a donation to the one or more of the YURA sponsored student awards or another worthwhile YURA-sponsored project at the University. The donation forms provided by York's Advancement Office usually indicate that the contribution is for certain of YURA sponsored projects, but members are, of course, entirely free to identify some other York University cause, in which case they can state their choice elsewhere on the form.
Donations to these awards or to other initiatives or projects may be made at any time through the Division of Advancement, West Office Building, York University, 4700 Keele Street, Toronto, ON, M3J1P3. To make an on-line donation, please click here.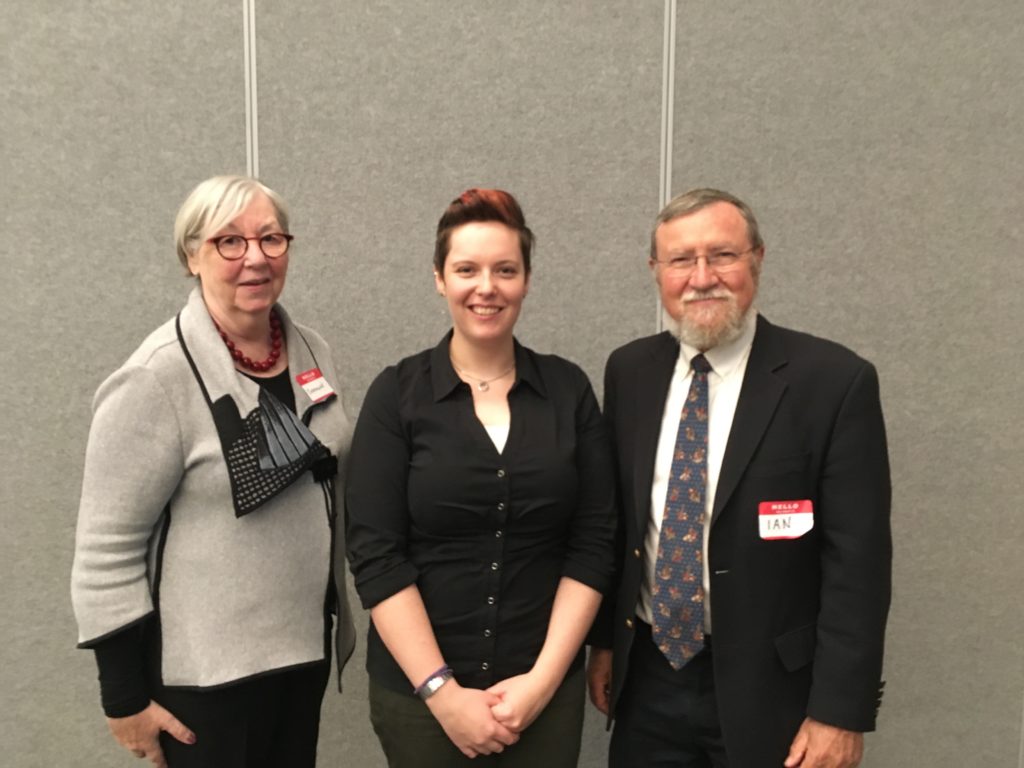 William W. Small Award
The Award, approved by the Senate Committee on Admissions, Recruitment, and Student Assistance (SCARSA) in June 1998, is named in honour of William Small, one of York's first employees hired in 1960, who, during his career, served as Secretary to the Board of Governors, Vice-President University Services and Vice-President Administration, and later initiated the York University Retirees' Association. Since the criteria for this Award include a measure of academic achievement, its title uses the term "Award" rather than "Bursary". Advantage was taken of matching funds from the Ontario Government in creating and endowing this Award.
Two Awards of $750 are given annually to mature undergraduate students who have sustained after at least nine credits, a grade point average of 7.0 or above. Preference is given to students who have a clear focus on their program of student and their selection of courses. Recipients must be Canadian citizens, permanent residents or protected persons, residents of Ontario and demonstrate financial need.
YURA Mature Student Bursary
Originally established in 1992 on the initiative of Bill Small (in whose honour the William W. Small award was later created), the original intent was to provide an annual award from donations made each year by YURA members. Later, as contributions grew, bursaries were increased first to two awards at $500, and then to two at $750. Once the William W. Small Award was instituted, this original bursary was reduced to one annually at $750. This was to allow contributions to build up to the point where they could form an endowment, providing one or more annual awards in perpetuity from the annual interest.
At present, two Bursaries are provided annually to mature students in financial need in any undergraduate Faculty at York University, including the Osgoode Hall Law School. The candidate must have Canadian citizenship or previous residence in the province of Ontario, and must demonstrate financial need. The value of the Bursaries is determined by the investment returns on the endowment.
YURA Graduate Student Award
This Award is given to full-time Master's students who have a minimum academic standing of B+ and demonstrate financial need as well as either a strong commitment to volunteerism in the community or active engagement in a student leadership role. Three Awards of $1,500 are provided annually.
The YURA Graduate Student Award applications are available to eligible students in Faculties on a rotational basis. For 2020-21, students in Business or Law were eligible. For 2021-22, the Award was available for students enrolled in the School of the Arts, Media, Performance & Design (AMPD), Liberal Arts & Professional Studies (LA&PS), Glendon and Education; In 2022-23, the Award is available for students in the Faculties of Engineering, Environmental Studies, Health, and Science. Applications are reviewed and awarded by the Faculty of Graduate Studies Awards Committee. A new three-year cycle will be set for 2023 through 2026.
The three annual Awards have been funded by YURA from its operating funds. At present, YURA is actively engaged in raising sufficient monies for an endowment to fund the three annual Graduate Student Awards in perpetuity. To date more than $90,000 of the requisite $115,000 has been raised.