We offer fully furnished, self-contained suites to individual guests or visiting faculty members who are at least 21 years of age, and are conducting some business with York University.
We have both standard suites and recently renovated suites to serve your short-term accommodation needs.
If you are interested in booking a dorm room, they are available mid-May to mid-August. Visit our Individual Bookings page for more information.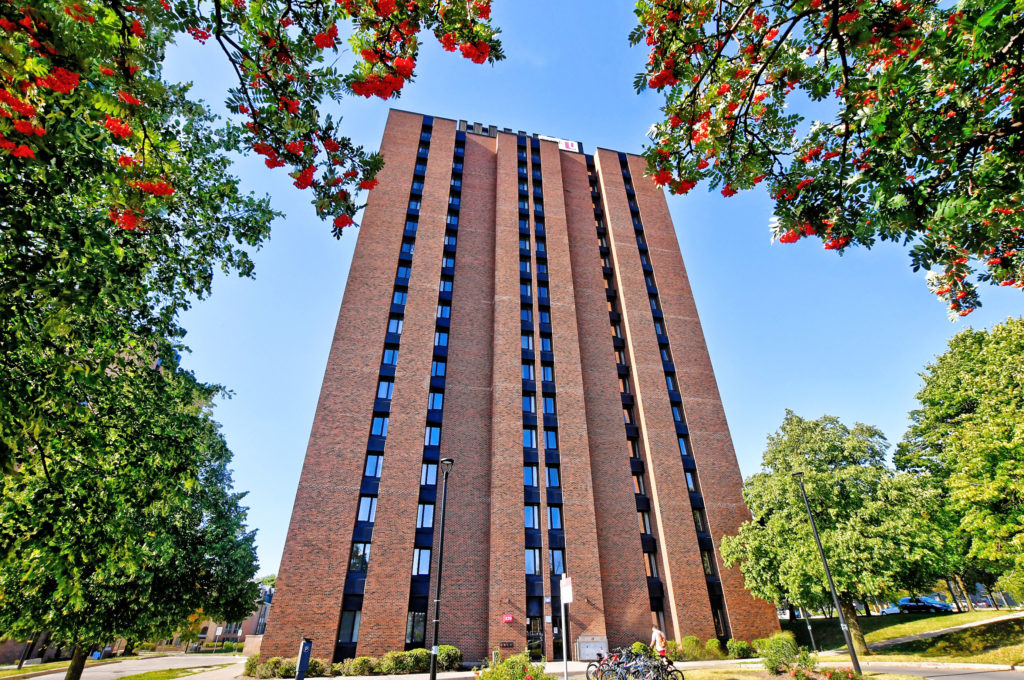 Ready to book? Need more Information?
If you are ready to request a booking, please complete our Request Form. If you have questions, contact us at suites@yorku.ca.
Please note: York Suites are not available from May 1 to July 9, 2023, bookings will need to end before this period or start after this period.
York Suites has seen significant demand this academic year and has limited availability for Winter term, which may change at any moment.
Amenities
---
Suite
Private washroom
Kitchen with cookware, dishes
Bed linens and towels
Wi-Fi
Air-conditioning
Access to laundry facilities
Non-smoking building
---
On Campus
More than 30 dining outlets
Fitness centre
Swimming pool
TTC Line 1 subway stations
York Lanes Mall
Archives of Ontario
Art Gallery of York University
---
Nearby
Black Creek Pioneer Village
Canada's Wonderland
Yorkdale Shopping Centre
Pearson International Airport
Frequently Asked Questions