Accommodation & Conference Services has an expert team who can make your event one to remember. With dozens of unique venues to choose from, we can curate the perfect package for your vision.
Our Keele campus offers 92 buildings, 8 residences, 2 stadiums, 7 sport fields, 1 athletic centre, 2 TTC subway stations, and 1 dedicated team to help make your next event a success.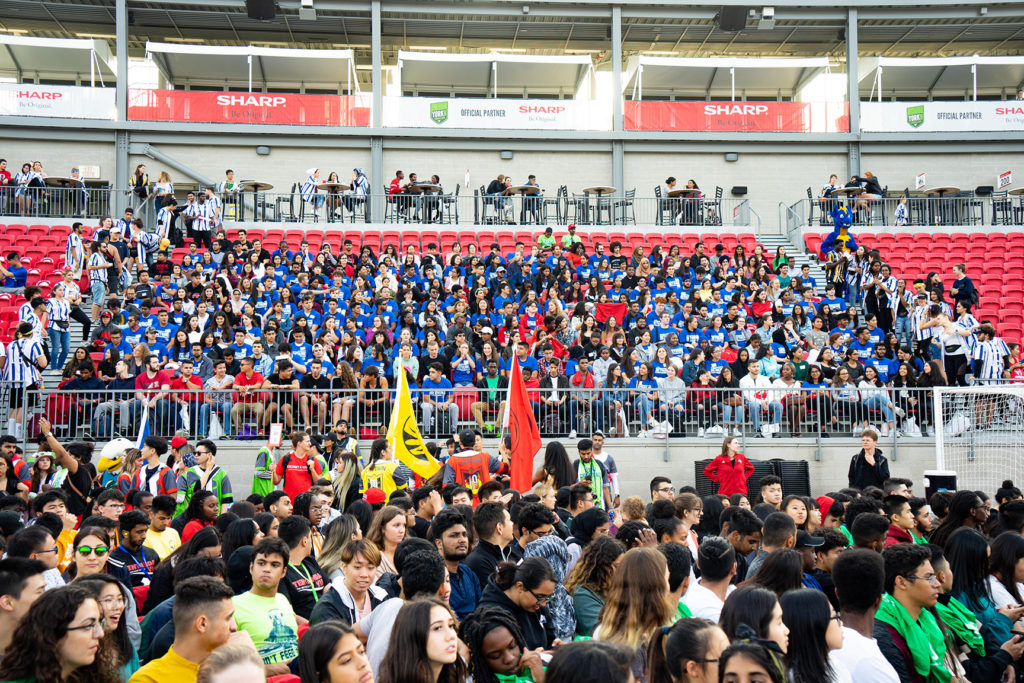 Plan your next event with us
If you wish to book a conference or event on our Keele Campus, please complete our Inquiry Form. Our event planning professionals are ready to help you. If you have questions, contact us at 416-736-2100 ext. 20325 or email askACS@yorku.ca.
Your Toronto event destination
---
Event Services
Our event planning professionals can help you realize your vision. We offer full support for conferences and events with a one-stop place to meet, eat and sleep. Our dedicated Accommodation & Conference Services team will build a complete package to make any event a success.
---
Campus Amenities
Situated on 500 acres of natural landscapes, our Keele campus offers 200 meeting spaces, world-class sport facilities, lush green spaces, residence accommodations, and a variety of dining options. Our campus has everything you need to host your upcoming event.
---
Convenient Location
York University's Keele campus is centrally located in the Greater Toronto Area. We're easily accessible by car or public transit: our campus boasts two TTC subway stations and is a short drive away from Highways 400, 401 and 407 as well as Pearson International Airport.
Frequently Asked Questions