Internship Program: Summer 2022 In Review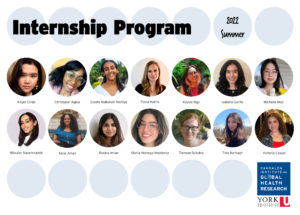 The Dahdaleh Institute worked with exceptional students this summer through our global health internship program, including students hired through the Research at York program, completing program practicums with us, and volunteers. Our interns conducted literature reviews, data synthesis, cataloguing, content development, stakeholder engagement, and much more. They contributed to faculty research projects on climate change and biodiversity; maternal care; war and forced migration; inequities in COVID-19 vaccine distribution; global legal epidemiology; public health policy; and novel health care tools.
We wish them the very best in their future endeavours. Congratulations, and thanks to all the interns for jobs well done!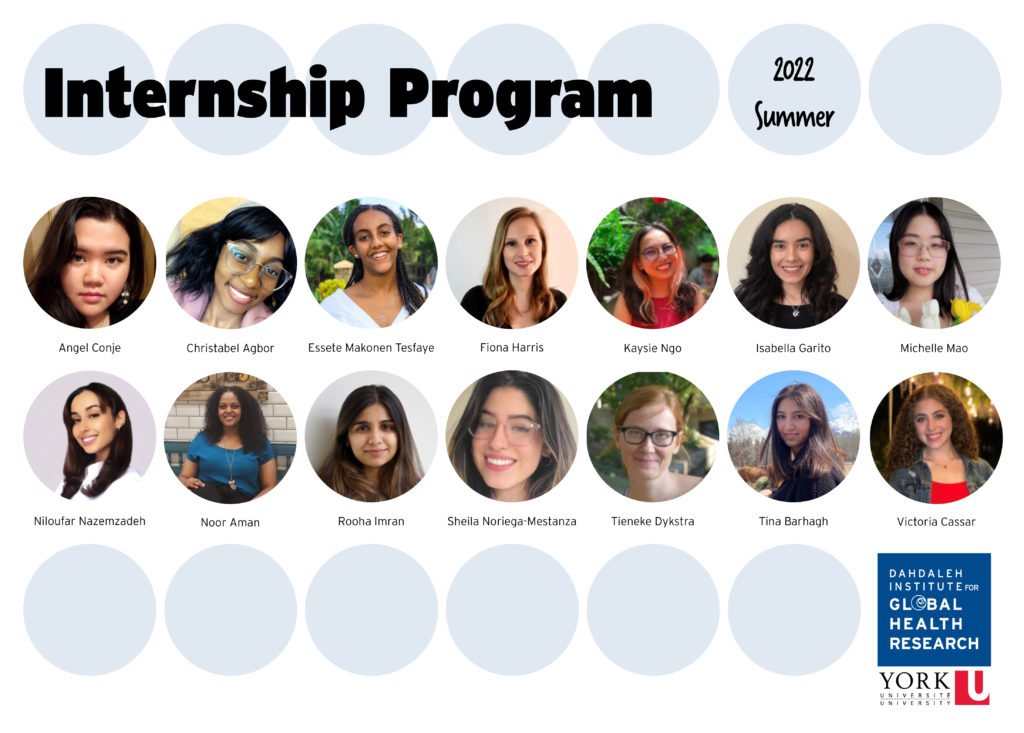 The Dahdaleh Institute's 4th Summer Global Health Intern Symposium, held on Wednesday, August 10, highlighted the work of seven of these exceptional student interns who, under the mentorship of Dahdaleh Institute faculty and fellows, contributed to research addressing critical global health challenges. We heard a three- to five-minute presentation from each intern, followed by a lively and fascinating discussion period.
@11:00 War, Disaster, and Climate Change, with Victoria Cassar
@17:15 COVID-19 Urban Equity, with Kaysie Ngo
@26:50 Global Antimicrobial Resistance, with Noor Aman
@33:16 One Health Governance Aspects of Antimicrobial Resistance Surveillance, with Fiona Harris
@59:12 Healthcare Litigation in Brazil and its Impacts on Healthcare Inequality and Access, with Michelle Mao
@1:06:45 VR & Specialized Dentistry: Using Virtual Reality to Manage Pain and Anxiety in Patients, with Dementia and Stroke, with Essete Makonnen Tesfaye and Isabella Garito
You may also be interested in...