Post
Published on 10 December 2020
The Dahdaleh Institute for Global Health Research has been awarded a major WASH Evidence Challenge grant from the Elrha Humanitarian Innovation Fund (HIF) for the Safe Water Optimization Tool. HIF's WASH Evidence Challenge grants support the generation of rigorous evidence to drive the scaling and uptake of water, sanitation, and hygiene (WASH) innovations in the humanitarian sector.
The Safe Water Optimization Tool (SWOT) is a new humanitarian data analytics tool developed by the Dahdaleh Institute in partnership with Médecins sans Frontières (MSF/Doctors Without Borders). The SWOT helps humanitarian responders generate site-specific and evidence-based water chlorination targets that help protect public health during emergencies.
The new HIF grant, valued at over £317,00 GBP, will support work to generate evidence on four research questions important for showing the SWOT's impact and improving its effectiveness and useability:
How effective is the SWOT for ensuring water safety at point-of-consumption in multiple humanitarian water supply use cases including surface water systems, water trucking, household water treatment programs, and/or medical facility water systems.
How can the SWOT's analytics be made more robust in order to handle data of varying quality and quantity, including unpaired data, which is easier and cheaper for field teams to collect?
How can the SWOT platform be improved to drive uptake and sustained use, including a potential role for participatory water quality monitoring?
How can the SWOT incorporate processes to manage (a) organoleptic concerns relating to chlorine taste/odour acceptability and (b) potential disinfection by-product health concerns?
A mixed methods approach including field water quality studies, practitioner focus groups and interviews, field surveys, and desk-based analytics development will be undertaken. All impact evaluations will be led by an external research partner, the Lantagne Research Group at Tufts University, and field implementations will be supported by MSF.
The SWOT is led by Dr. Syed Imran Ali, Research Fellow at the Dahadaleh Institute, "This HIF grant is an amazing opportunity to work with leading humanitarian practitioners and researchers like MSF and the Lantagne Group at Tufts U. We are excited to work with our partners to show the impact the SWOT can have for water safety and public health in humanitarian response, improve the tool even more, and scale it up across the humanitarian sector. We are incredibly grateful to Elrha and the HIF for their amazing support in the past and now with this grant too, and for seeing the SWOT as a game changer for humanitarian WASH."
Elrha's Humanitarian Innovation Fund (HIF) programme is a grant making facility which improves outcomes for people affected by humanitarian crises by identifying, nurturing, and sharing more effective, innovative, and scalable solutions. Elrha's HIF is funded by aid from the UK Foreign, Commonwealth and Development Office (FCDO). Elrha is a global charity that that finds solutions to complex humanitarian problems through research and innovation.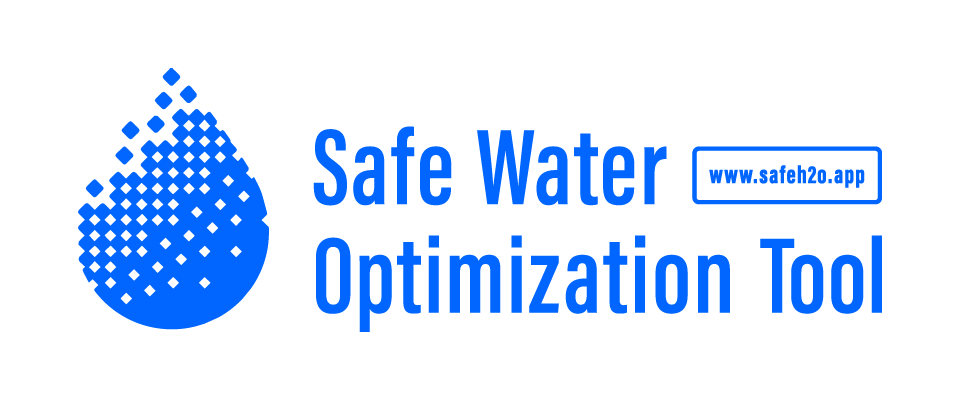 Themes

Global Health & Humanitarianism

Status

Active

Related Work

Updates

N/A

People

James Orbinski

, Director (On sabbatical Sept 2023 – Feb 2024)

Syed Imran Ali

, Research Fellow, Global Health and Humanitarianism

Matthew Arnold

, Technical Advisor, Safe Water Optimization Tool

Saad Ali

, Data Science Specialist, Safe Water Optimization Tool

Ngqabutho Zondo

, Graphic Design, Development

Mohamed Moselhy

, Lead Developer, Safe Water Optimization Tool
You may also be interested in...